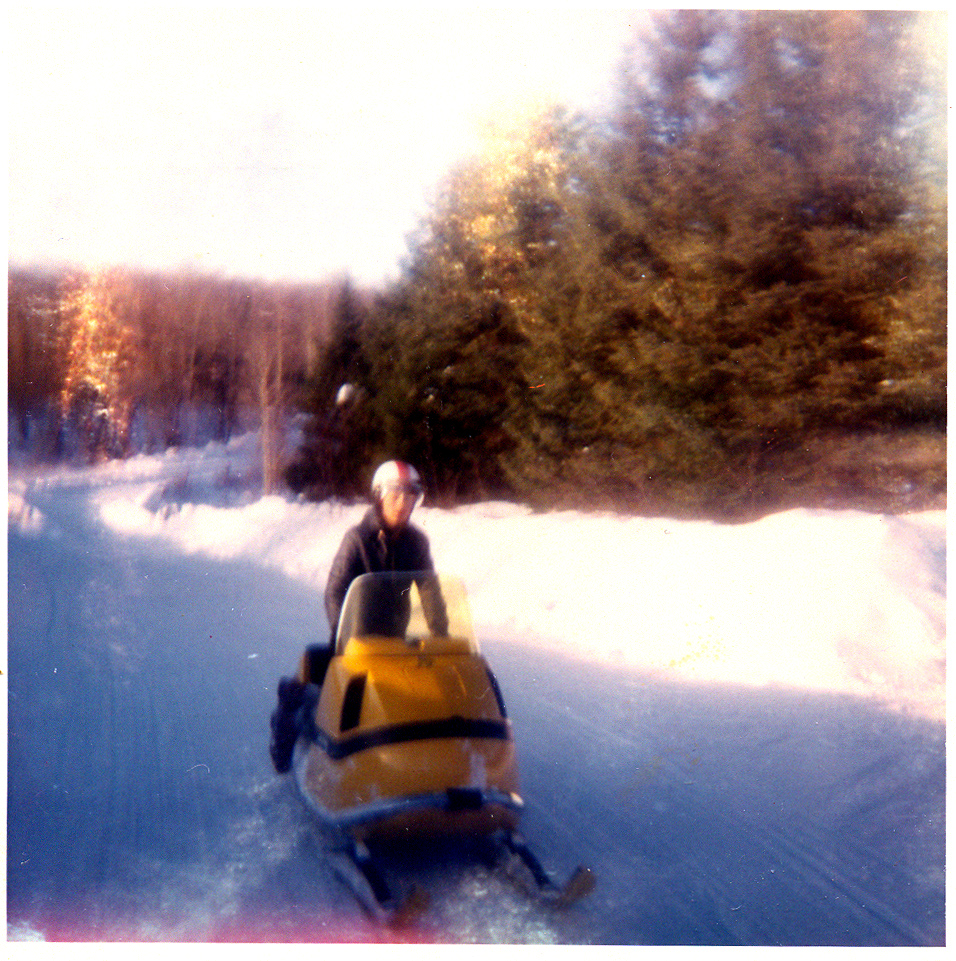 1970 SKI DOO - OLYMPIQUE 335
WITH 400 ACRES OF LAND TO PLAY ON, THE ADVENTURES NEVER ENDED.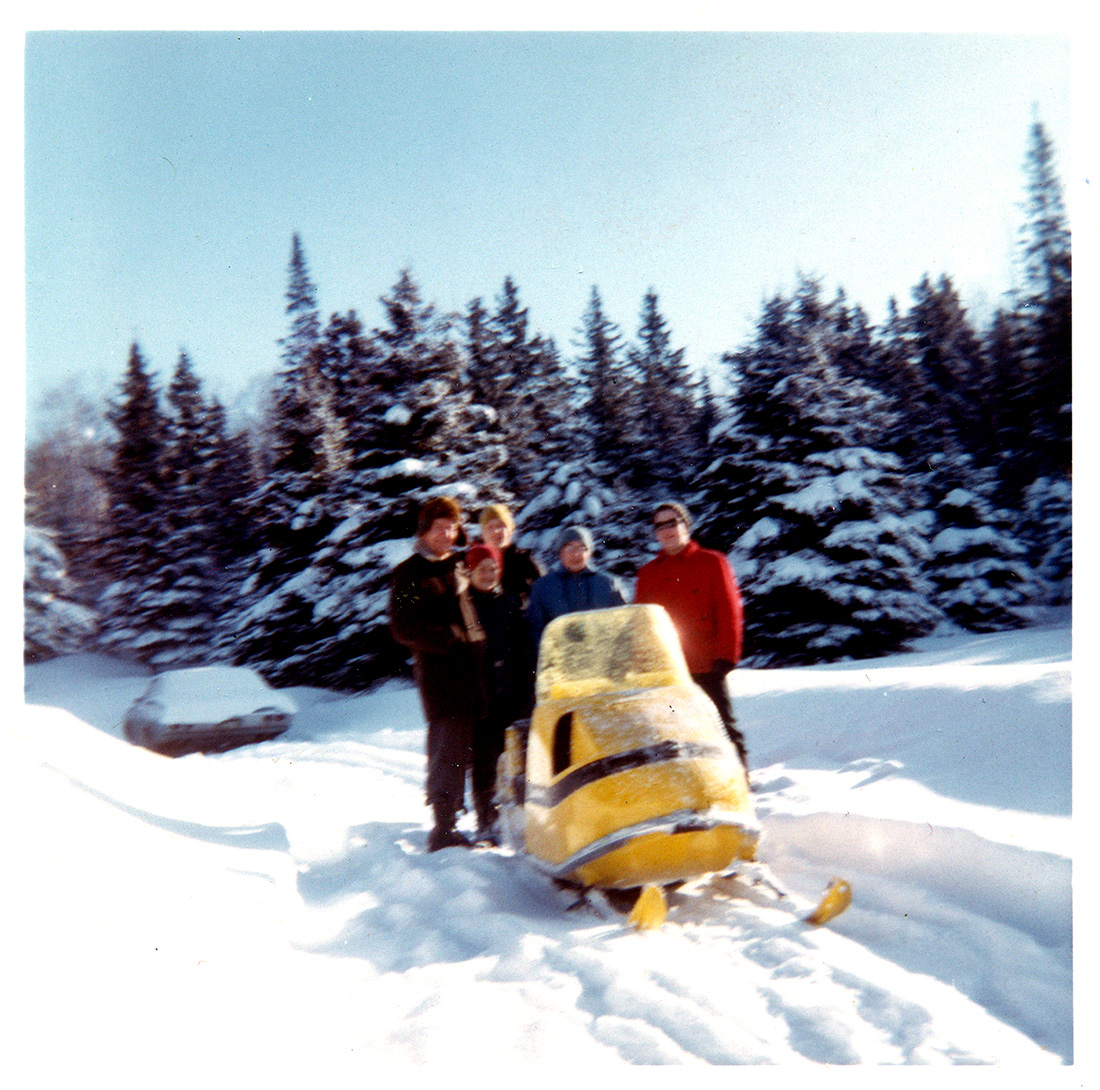 HERE IS A PICTURE OF MYSELF WITH MY 3 BROTHERS AND MY GREAT UNCLE MARTIN.
I CAN REMEMBER BACK IN 1967 AND 1968, THE LOCAL SKI DOO DEALER USED TO TAKE
A SLED TO ALL OF THE PROPERTY OWNERS AND LET THEM TRY IT. I WAS NEVER
THERE AS WE ONLY WENT TO THE COTTAGE ON THE WEEKENDS.
I WOULD ALWAYS SEE THE TRACKS IN THE FIELDS AND HOPED
THAT ONE DAY I WOULD BE ABLE TO TRY A SNOWMOBILE.
MY FATHER BOUGHT US OUR FIRST SLED IN THE FALL OF 1969. I WENT WITH HIM
TO VILLE DES LAURENTIDES, QUEBEC TO SEE THE SNO JET AND SKI DOO DEALERS.
HE DECIDED ON THE 18 HP 335 CC.
WE PAID JUST OVER $ 800.00 CANADIAN FOR THAT SLED.
THE DAY THEY DELIVERED IT TO OUR HOUSE, I COULD NOT BELIEVE HOW LOUD IT WAS.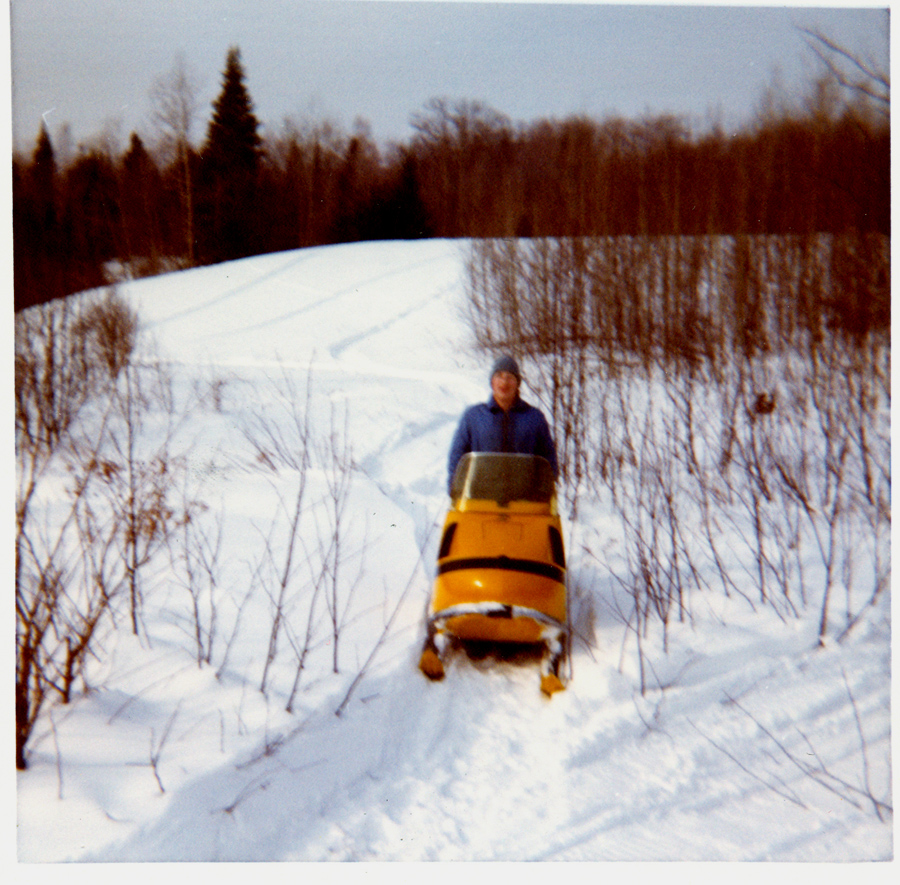 MY BROTHER AFTER A DAY ON THE SLOPES!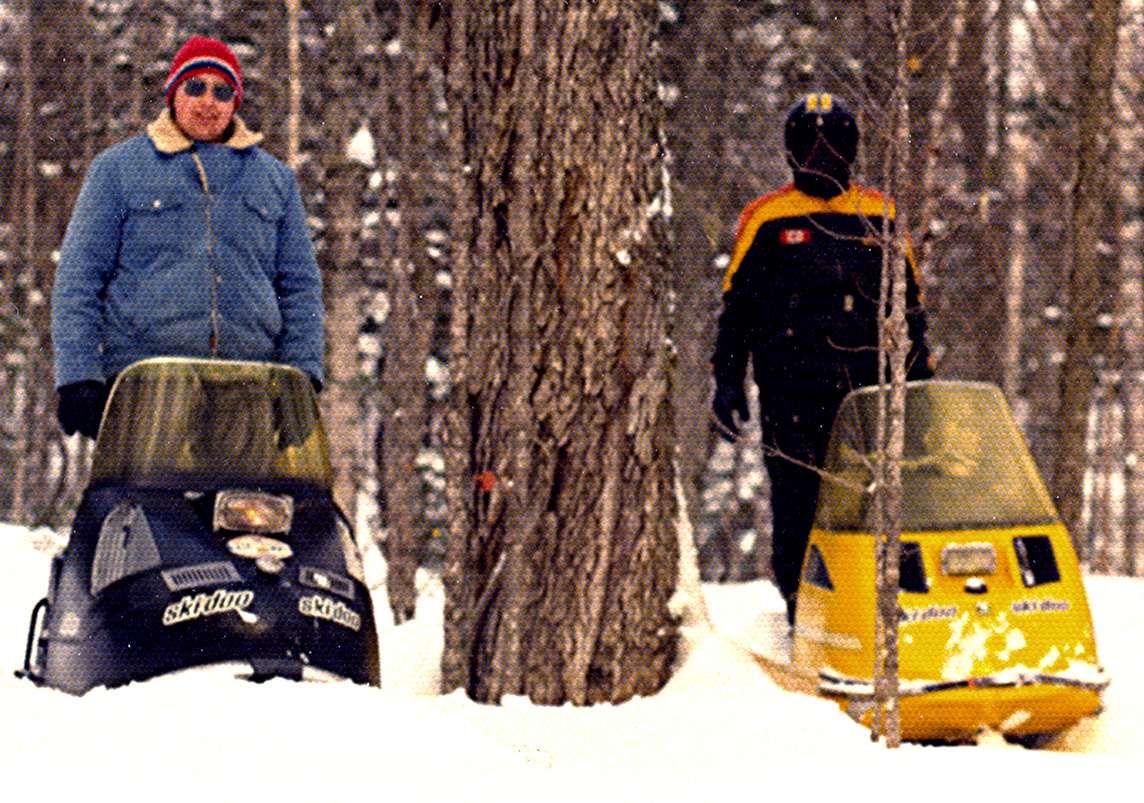 HERE ARE SOME OTHER SLEDS I OWNED. DAVID S.