DAVID'S VINTAGE SNOWMOBILE PAGE.
RESTORING THE SPORT ONE PIECE AT A TIME.
MARCH 15, 2012
10TH ANNIVERSARY PAGE 3
---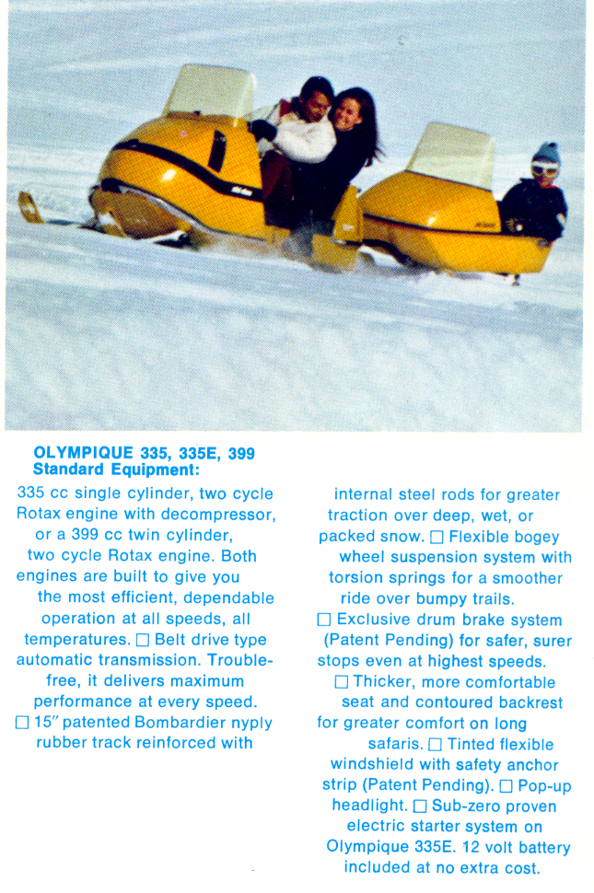 IN EARLY DECEMBER 1969, MY FATHER DECIDED TO BUY A SNOWMOBILE.
WE WENT TO VILLE DES LAURENTIDES ( ST LIN ) TO SEE SEVERAL DEALERS.
ALTHOUGH THERE WERE 3 SNOWMOBILE DEALERS THERE,
SKI DOO - ARCTIC CAT AND SNO JET, THE FINAL DECISION CAME DOWN TO 2 BRANDS.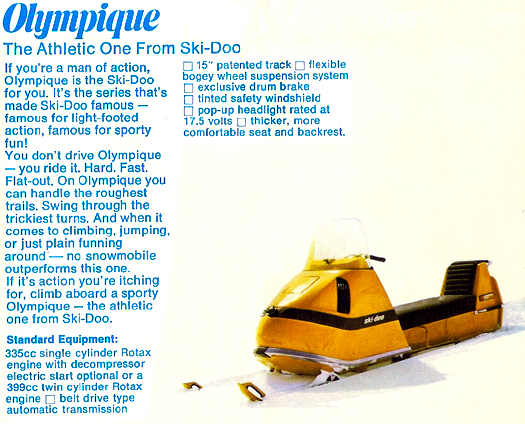 SKI DOO AND SNO JET WERE THE 2 SLEDS THAT MY FATHER WAS LOOKING AT BUYING.
I REMEMBER SEEING BOTH SLEDS IN THE SHOWROOMS.
I REALLY LIKED THE COLOR OF THE SNO JET BUT THE SKI DOO WAS ALSO REALLY NICE
AND I WAS JUST HAPPY TO BE GETTING A SNOWMOBILE.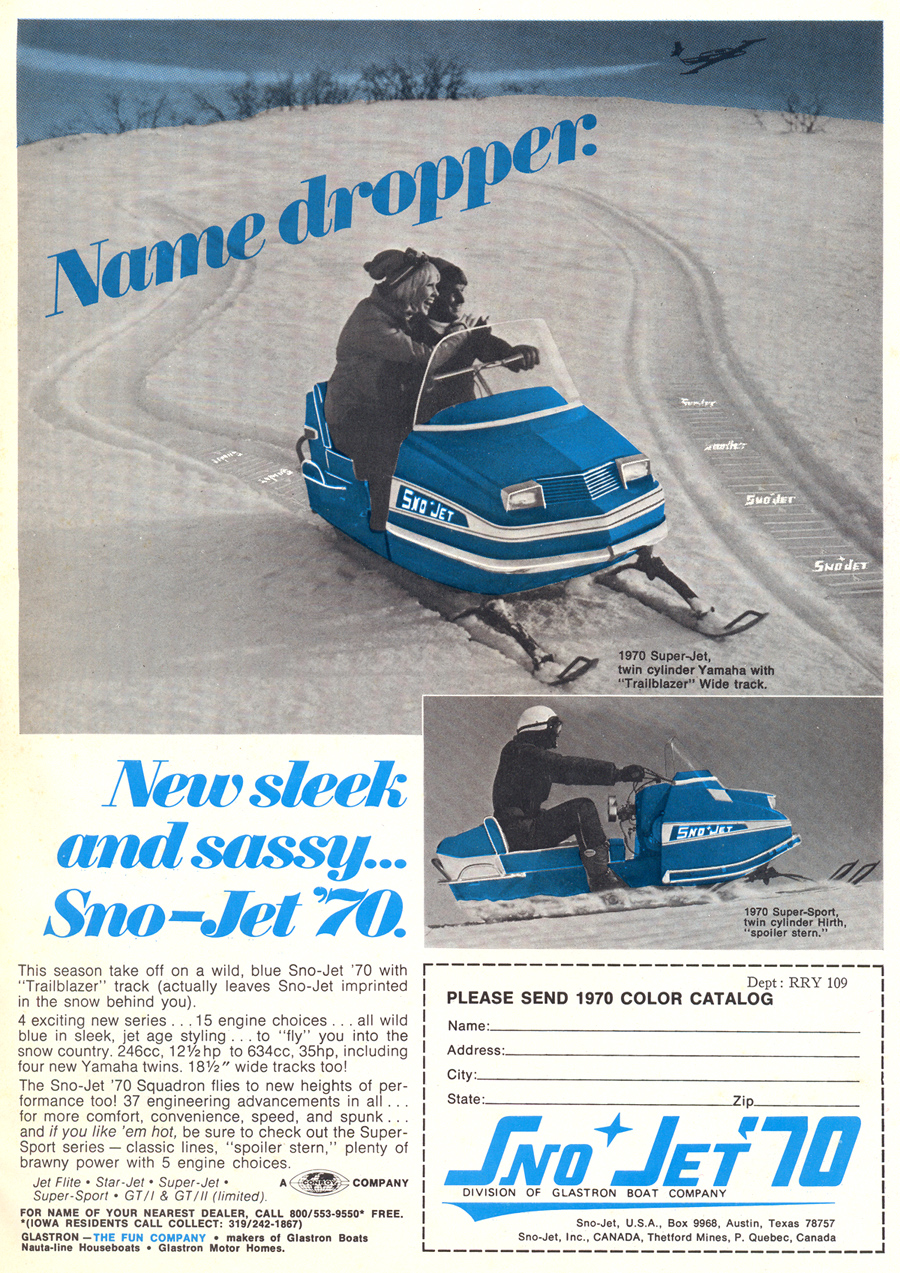 I REALLY LIKED THE WAY YOU COULD SEE SNO JET IMPRINTED IN THE SNOW WHEN THEY WENT BY.
SOME OTHER BRANDS DID THAT AS WELL.
MY FATHER WAS LOOKING AT SNO JET STAR JET AND SKI DOO OLYMPIQUE 335.
HE FINALLY DECIDED ON THE SKI DOO OLYMPIQUE 335 FOR A PRICE OF $ 825.00.
I WAS SO EXCITED.
WE WENT BACK TO THE COTTAGE AND I TOLD MY BROTHERS THAT WE WERE GETTING
A SKI DOO NEXT WEEKEND. THEY WERE GOING TO DELIVER IT THE FOLLOWING
SATURDAY AS THEY NEEDED TIME TO PREPARE THE SLED, WHATEVER THAT MEANT.