DAVID'S VINTAGE SNOWMOBILE PAGE.
RESTORING THE SPORT ONE PIECE AT A TIME.
MARCH 15, 2012
10TH ANNIVERSARY PAGE 16
---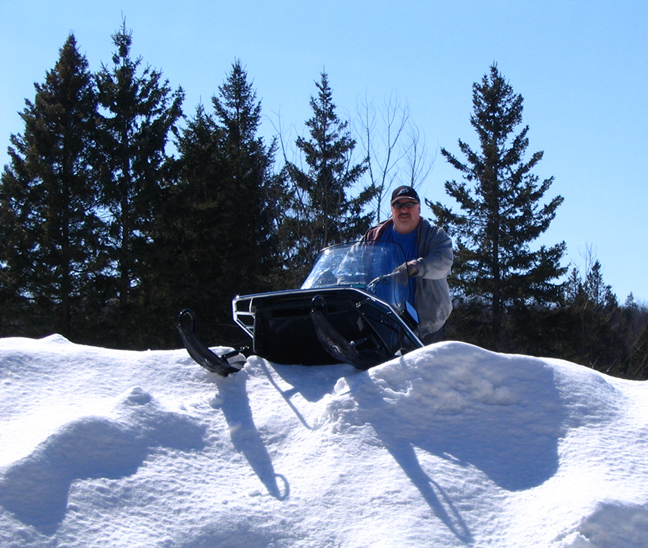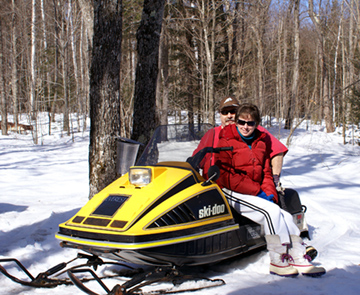 HERE I AM ON MY 1977 SKI DOO EVEREST 340E WITH MY WIFE.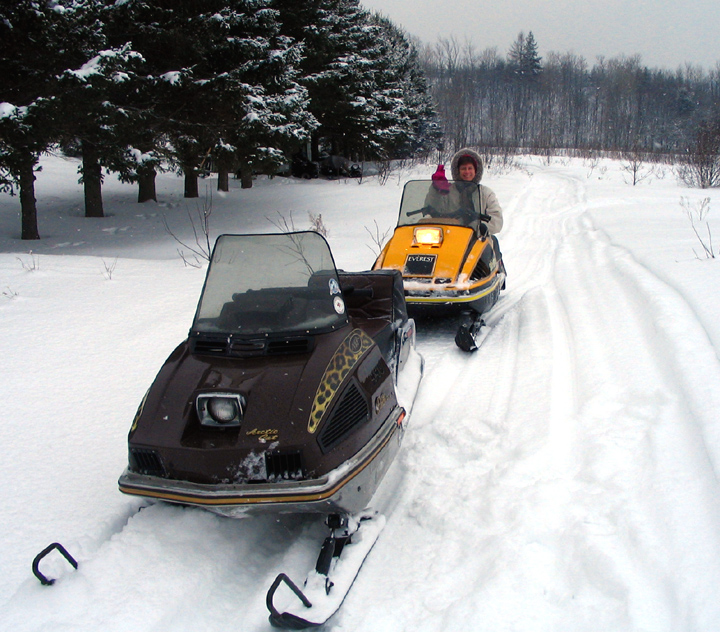 MY WIFE ON MY 1977 EVEREST 340E AND MY 1974 PANTHER VIP.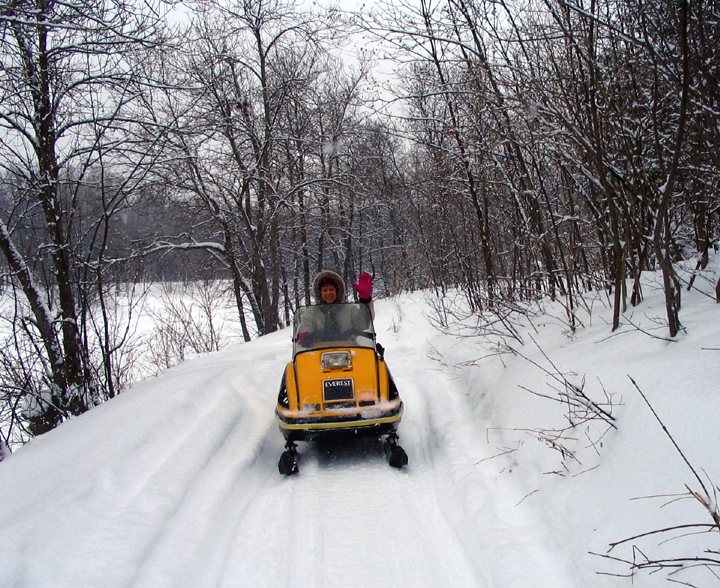 OUT ON A TRAIL BY GERMAIN'S HOUSE.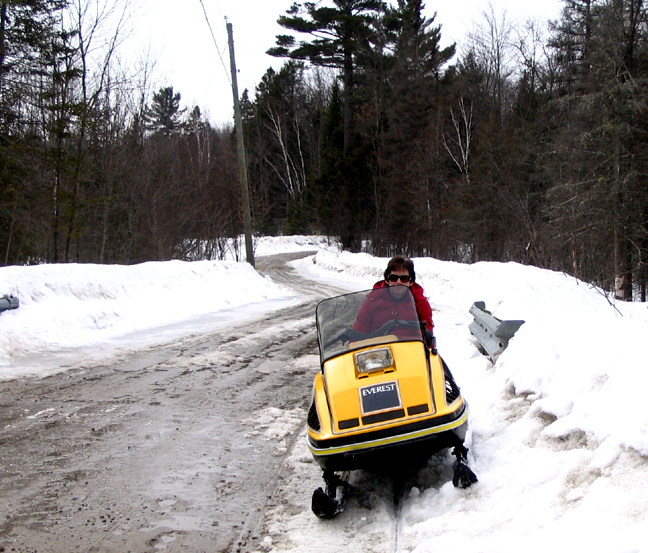 I HATE WHEN THE SEASON IS COMING TO AN END.
THE SPRING TIME WAS ALWAYS MY FAVORITE TIME TO RIDE.
THANKS FOR STOPPING BY.
I HOPE YOU ENJOY THE 10TH ANNIVERSARY SPECIAL THAT I HAVE PREPARED.
THE FOLLOWING PAGES HAVE TAKEN ME MONTHS TO PREPARE.
I KNOW A LOT OF YOU HAVE FAVORITE BRANDS BUT PLEASE TAKE THE TIME
TO SEE ALL OF THE MATERIAL THAT I POSTED. THERE ARE A LOT OF VERY
INTERESTING BROCHURES AND ADS FOR MANY BRANDS.
ENJOY THE RIDE.
DAVID S.