DAVID'S VINTAGE SNOWMOBILE PAGE.
RESTORING THE SPORT ONE PIECE AT A TIME.
PAGE 5 - SHOWS

---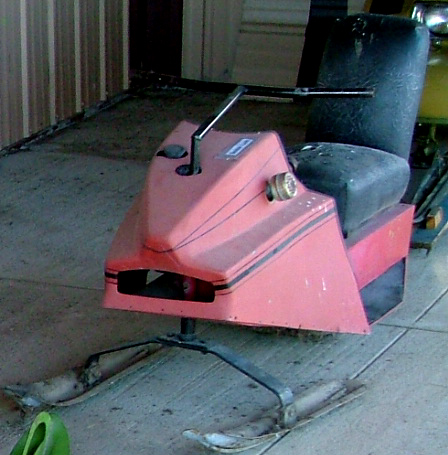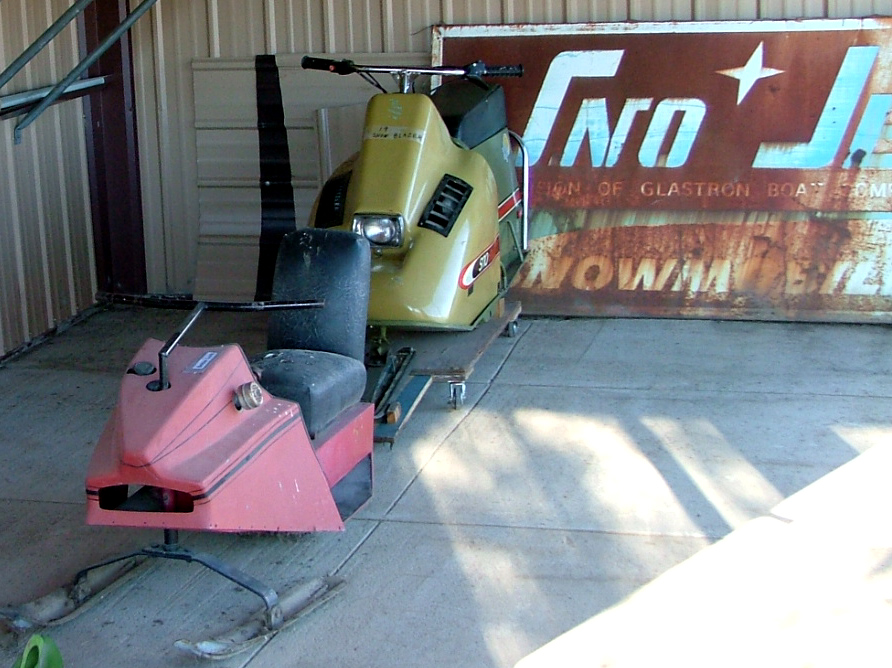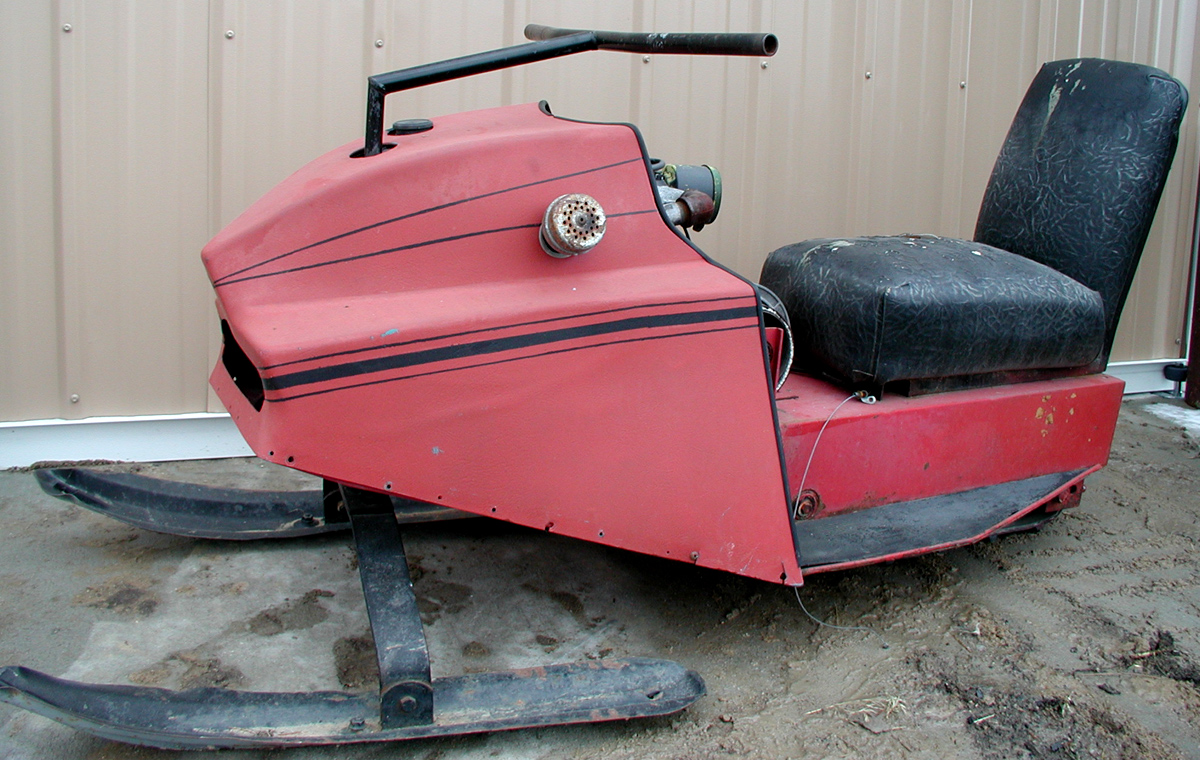 A VERY RARE SNO LARK SNOWMOBILE
DAN HAD BOTH OF THESE PICTURES LISTED AS SNO LARK / SNOW LARK.
THERE WERE SEVERAL BRANDS OF MINI SNOWMOBILES THAT LOOKED SIMILAR.
WEE SKI, SKI LARK, SNOW MITE AND OTHERS.
AS WE KNOW, SOME PEOPLE WENT TO CERTAIN COMPANIES WHO WERE PRODUCING SNOWMOBILES AND
HAD THAT SNOWMOBILE COMPANY BUILD SNOWMOBILES UNDER A DIFFERENT BRAND NAME.
THIS APPEARS TO BE ONE OF THESE CASES. THIS IS A REAL RARE SNOWMOBILE.
DAN AND BETTY PICKENPAUGH SENT ME PICTURES BACK IN 2006 OF DAN'S WONDERFUL SNOWMOBILE COLLECTION.
DAN RECENTLY PASSED AWAY AND HIS COLLECTION OF SLEDS ARE IN THE PROCESS OF BEING SOLD OFF.
I WANT TO BE SURE THAT PEOPLE REMEMBER HIS INCREDIBLE COLLECTION SO I AM
RE-POSTING THE PICTURES IN LARGE FORMAT.
---
BELOW IS THE TEXT THEY SENT TO ME IN 2006
David - Enjoying your web site. Such great information.
We have 242 snowmobiles on inventory, but only about 150 restored completely.
Dan certainly reviews your site and finds info. for some of the restorations.
Object of my collection is to get as many different Mfg. as I can find and all the different models of the major brands.
My collection is open to the public anytime we are home and welcome visitors.
Thanks,
Betty & Dan Pickenpaugh
Elizabeth, Colo
THANKS BETTY AND DAN FOR THE GREAT PICTURE!