DAVID'S VINTAGE SNOWMOBILE PAGE.
RESTORING THE SPORT ONE PIECE AT A TIME.
---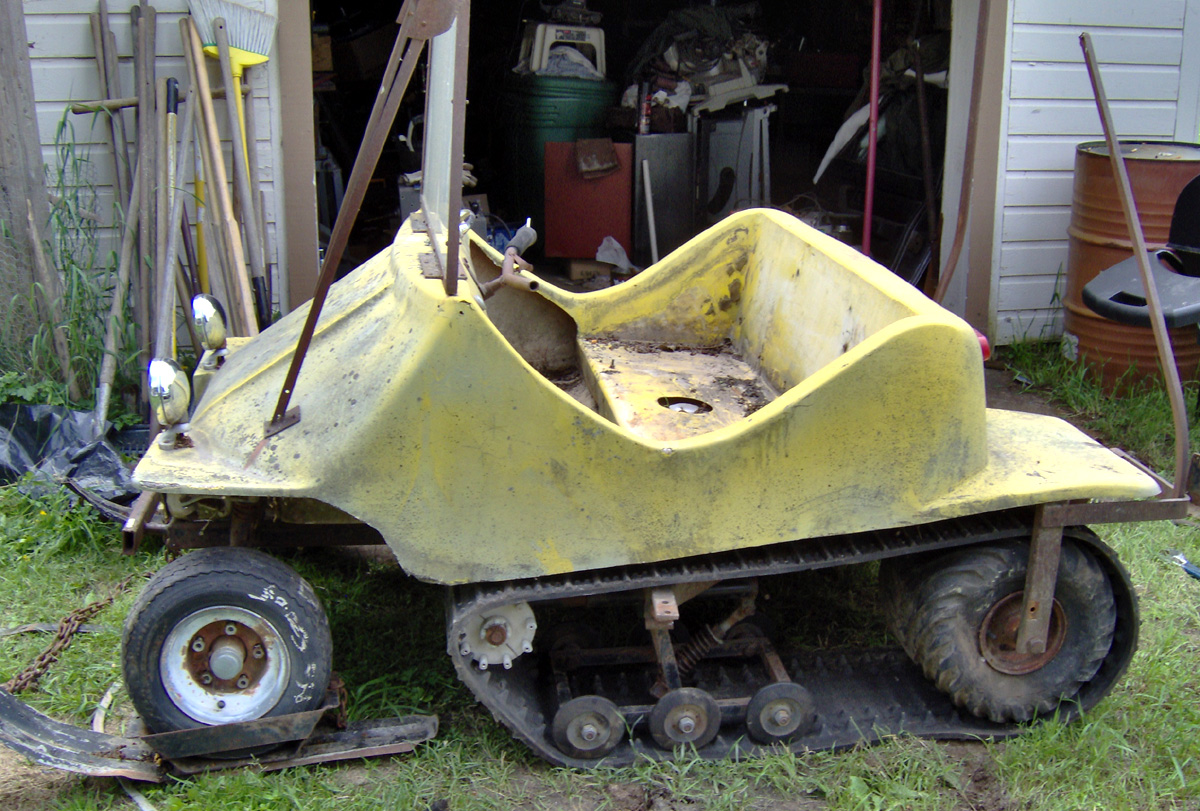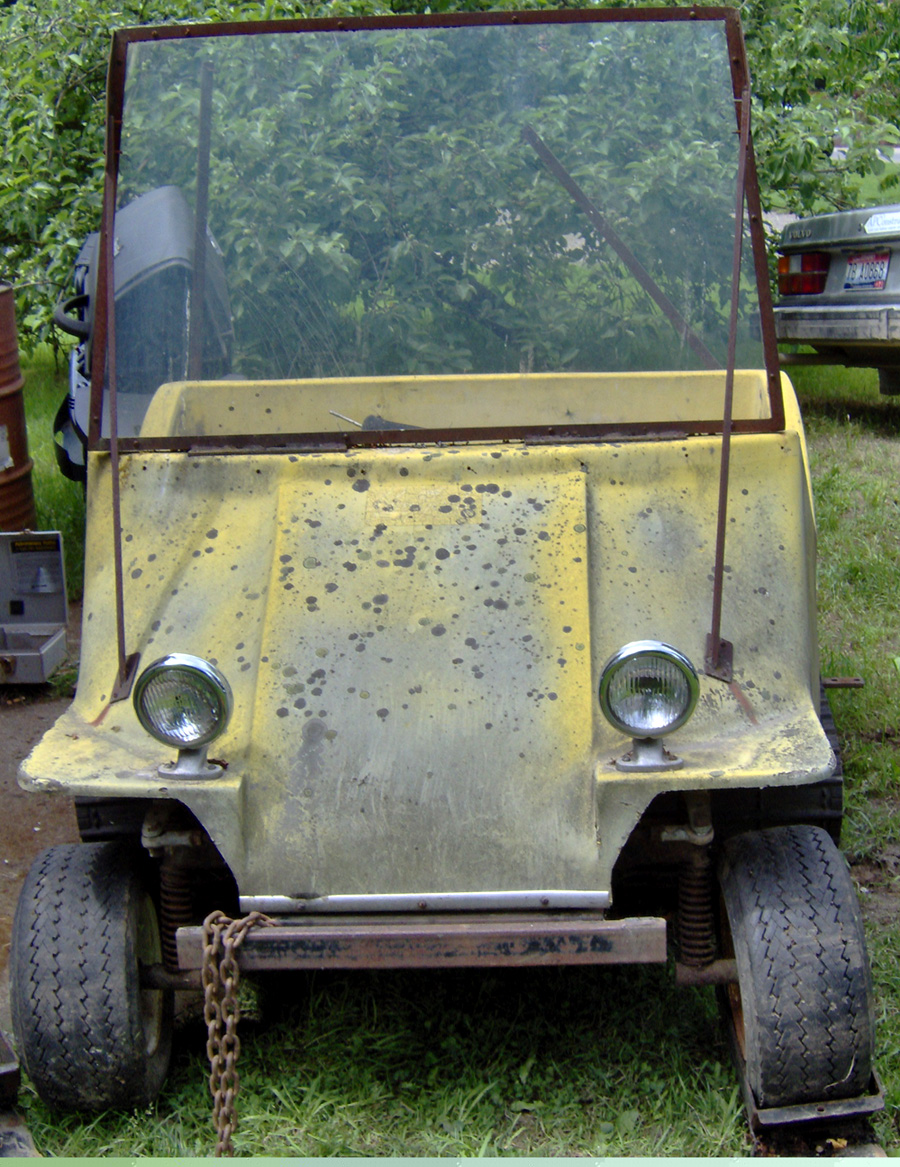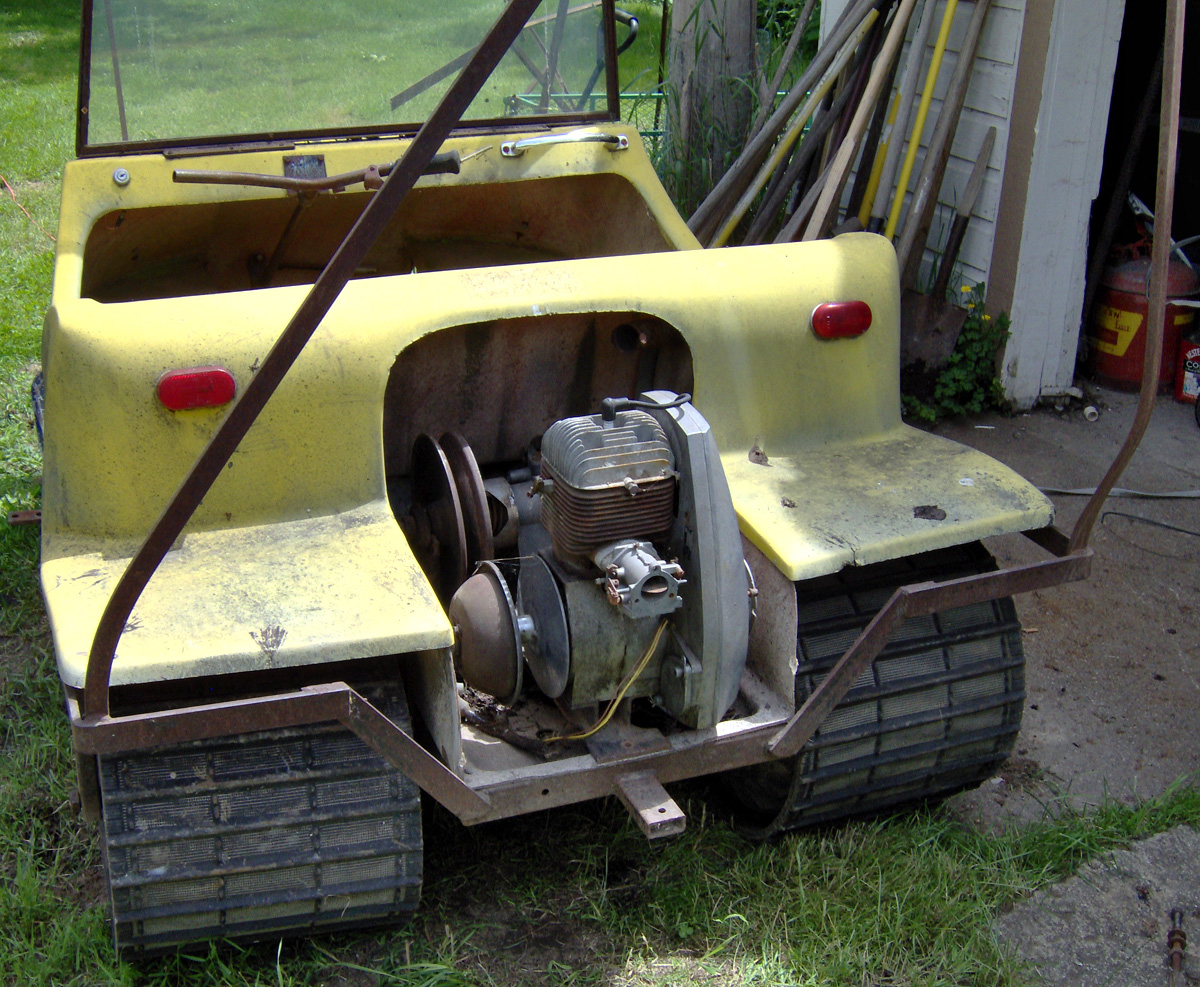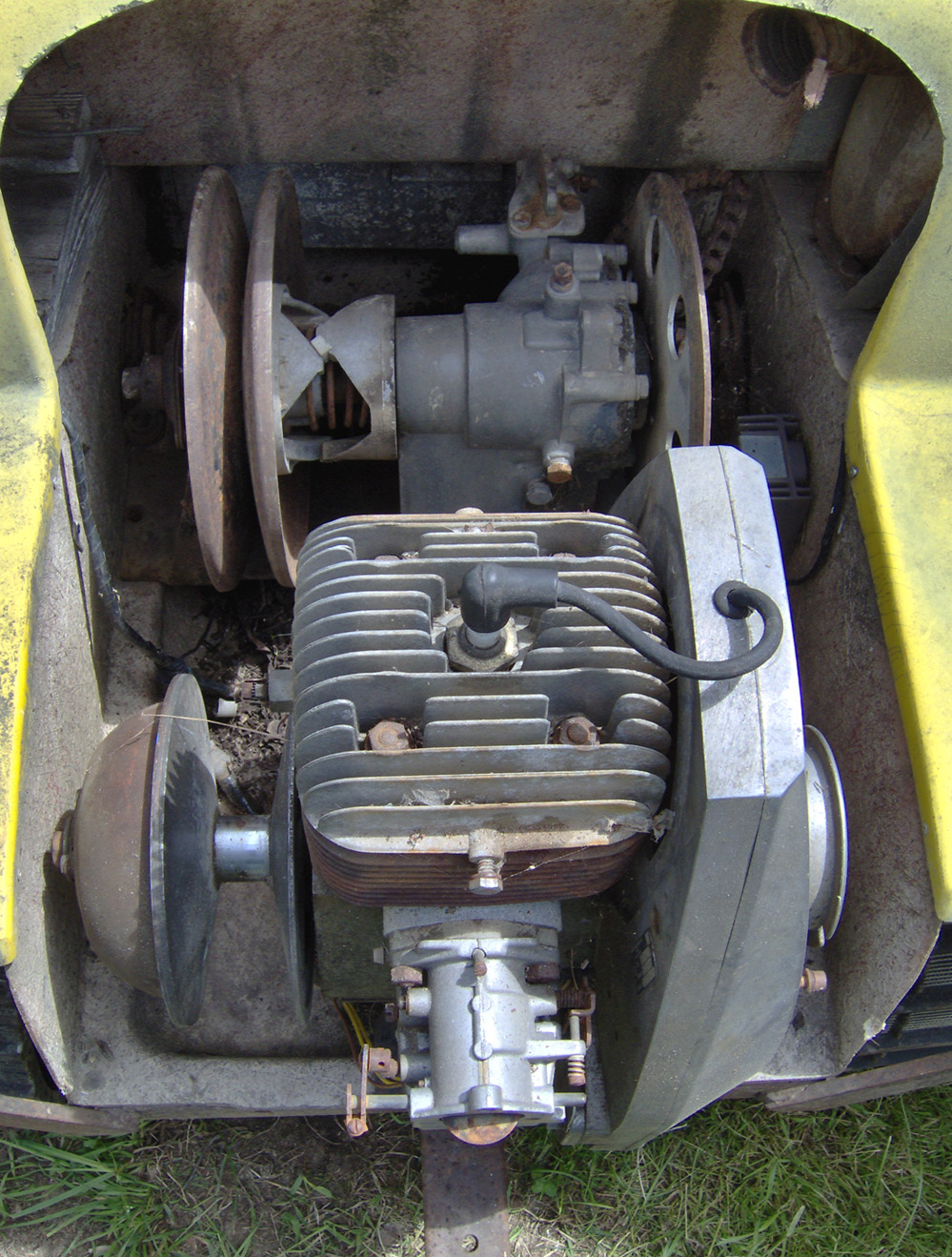 JUNE 19 - 2006
Hi - My name is William. I have a vehicle that is called a "Renegade All Season" .
That is all I realy know. It has tracks for the winter and skis.
Take them off and it can be driven in the rest of the year. It has wheels too.
What I would like to know is what it is and who was the manufacturer.
It is a factory made vehicle. I just do not know who. If you can help me out it would be greately appriciated. I am sending photos.
It is alittle rough at this time as I am just starting to resrore it.
Thanks, William Christensen.

---
WILLIAM - Here is what I have on the Renegade.
The Renegade was made in Montana.
The vehicle can be used with 4 tires or track and wheels or track and skis.
It can reach speeds of 50 mph and comes in 5 colors.
It sold for $ 995.00.
It had a Hirth or Scahs engine and weighs 350 pounds.
Skis were sold as an option.
David S.
THANKS WILLIAM FOR THE GREAT PICTURES !