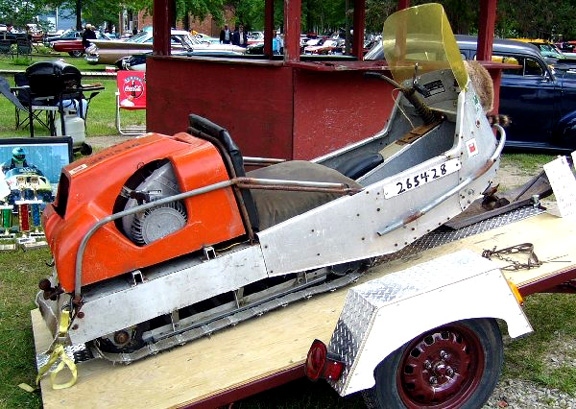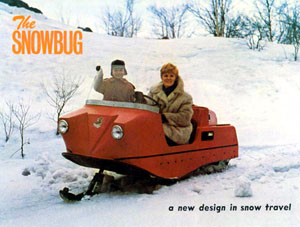 Hi David -
I am sending you two pictures of my snowbug and one more of a two seater.
I am looking for a newspaper clipping of my snowbug which was entered
in an antique snowmobile show in campbellton, New Brunswick.
As soon as i find it i will send it to you. Robert
THANKS ROBERT FOR THE GREAT PICTURES !