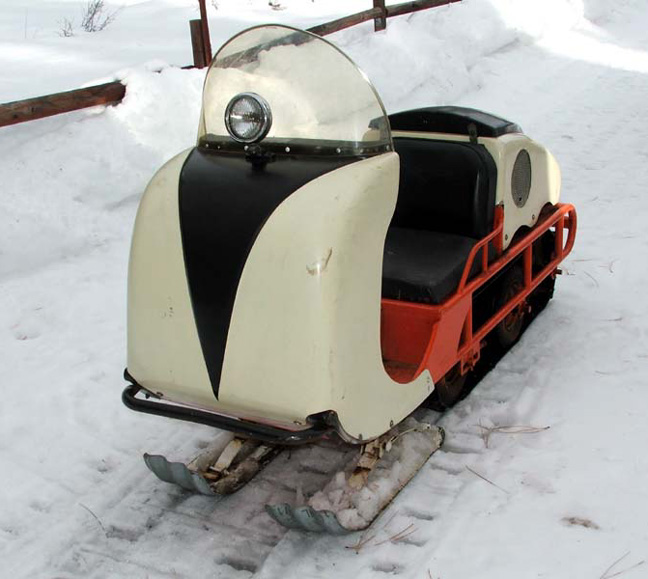 MAY 2 / 2008
Hello, I have recently acquired this 1968 Boatel Trailmaker.
I have enjoyed studying your pages of this and other sleds.
I wanted to offer your these photos of my sled for your pages if you would like to use them.
Thank you, Jim Smith / Bend, Oregon
THANKS JIM FOR THE GREAT PICTURE!