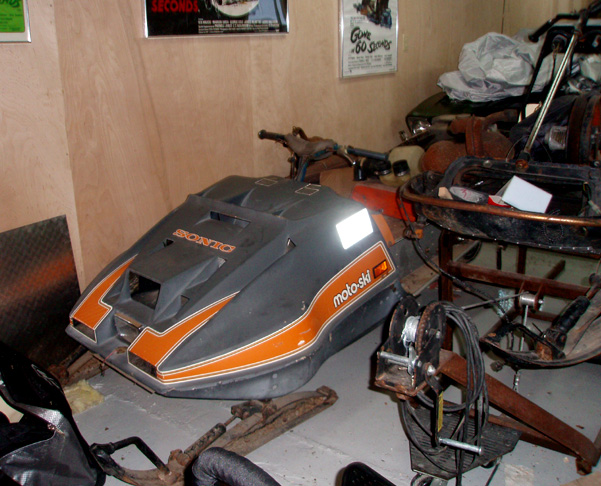 1975 MOTO SKI - SONIC TS 340
Hi there from northern ontario, cochrane
l once had some snowmoblies on display in the snowmobile museum here.
This club is ever growing with over 50 sleds on display.
Here's a couple that l have.
The 1975 Moto Ski Sonic 245 l built some time ago.
Thanks for your great site and the information on it is valuable.
Vintage sleds rule.
Mike from the great white north
Michael Cotgrave - Ontario
THANKS MICHALE FOR THE GREAT PICTURE!