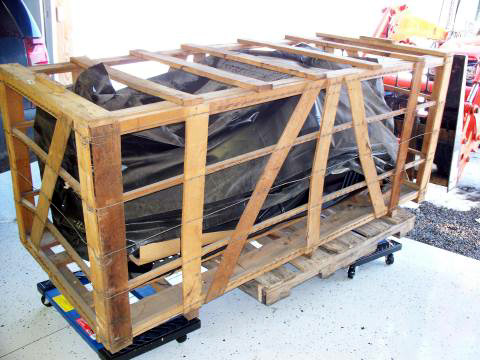 APRIL 9 - 2008
1971 AMF SKI DADDLER SNOWMOBILE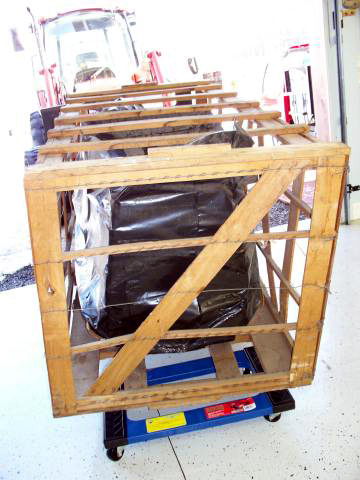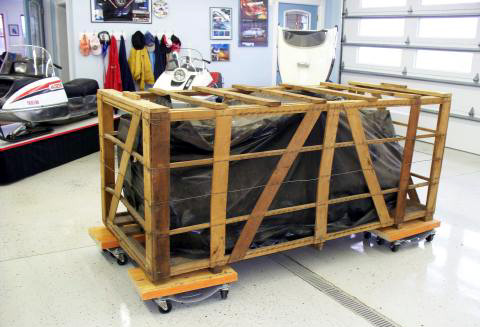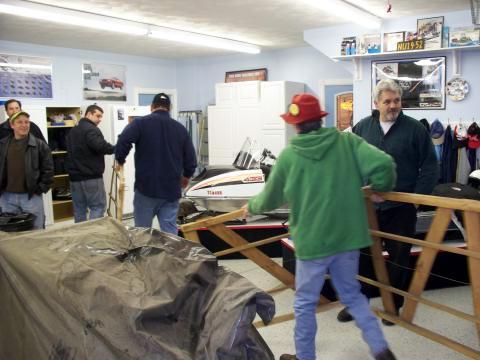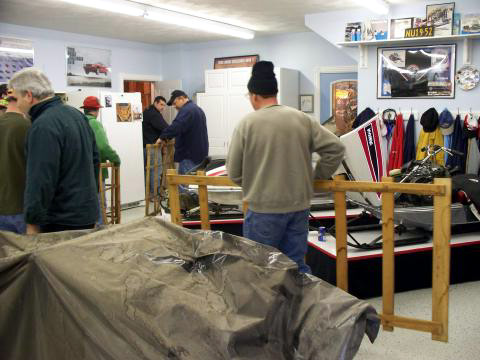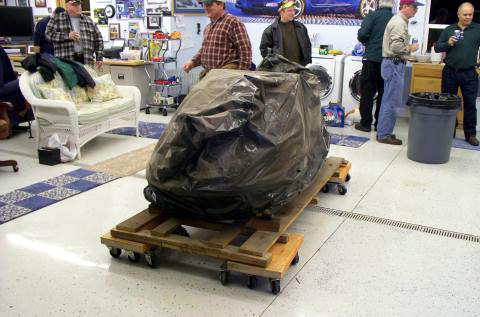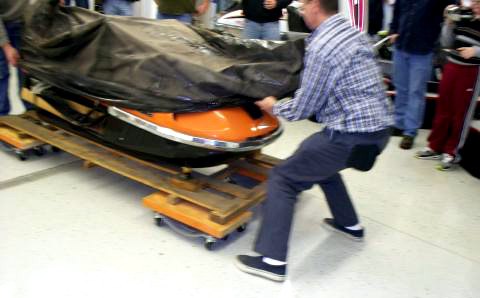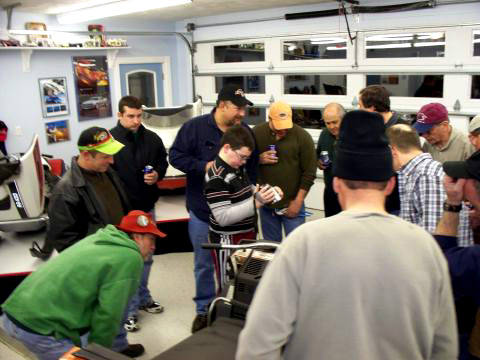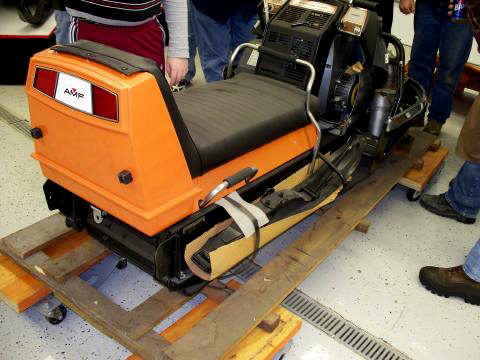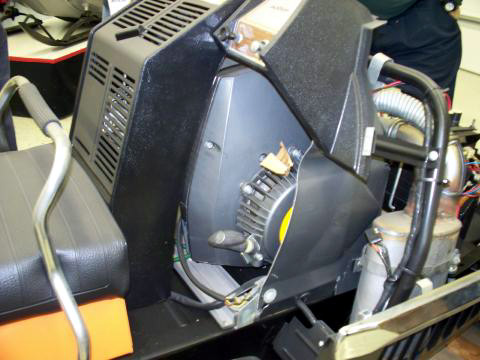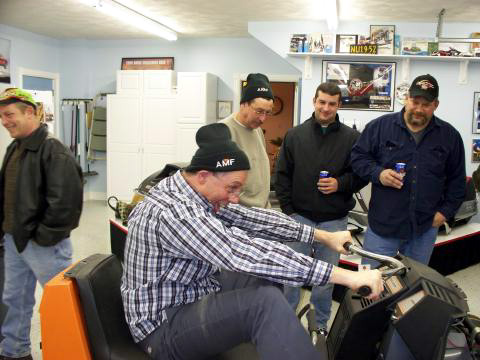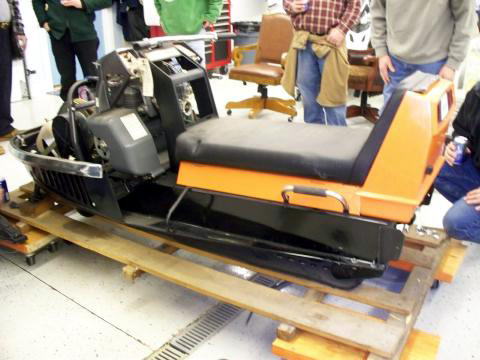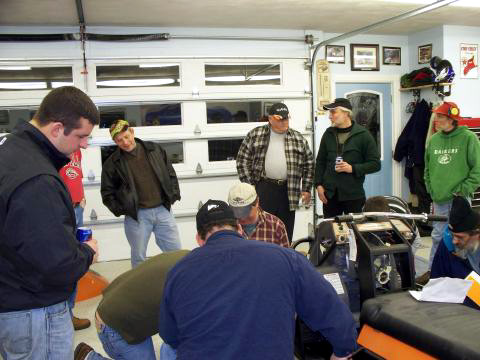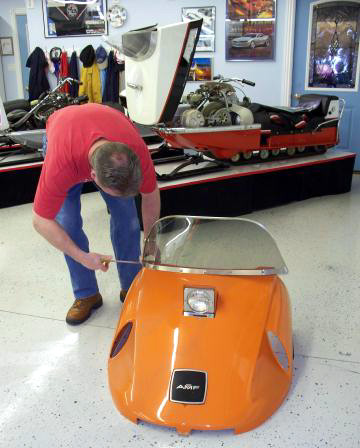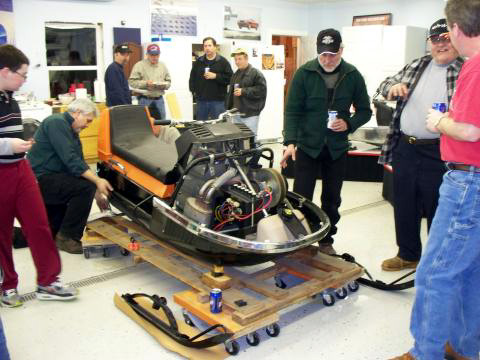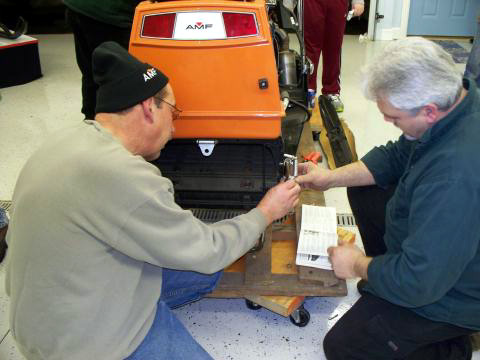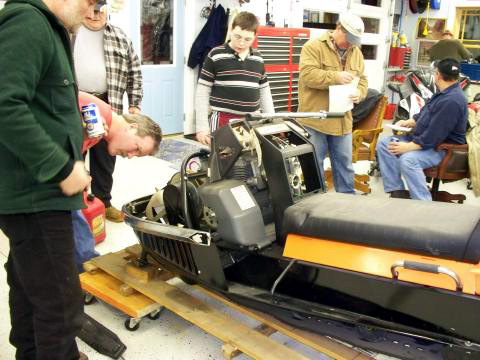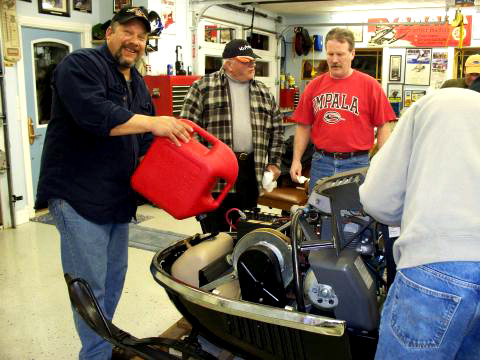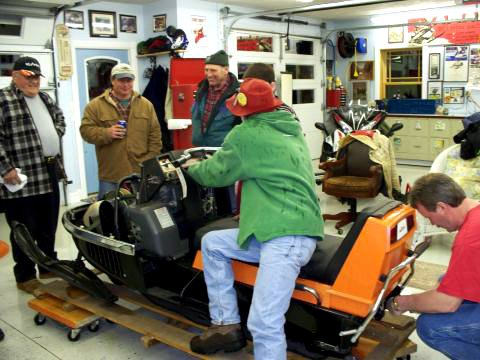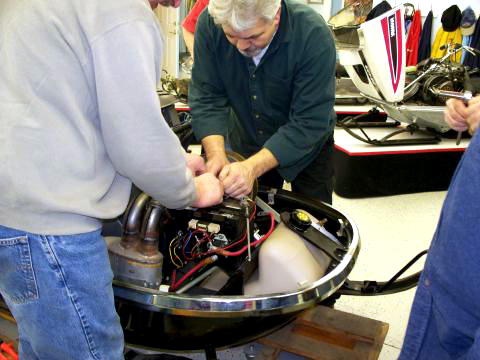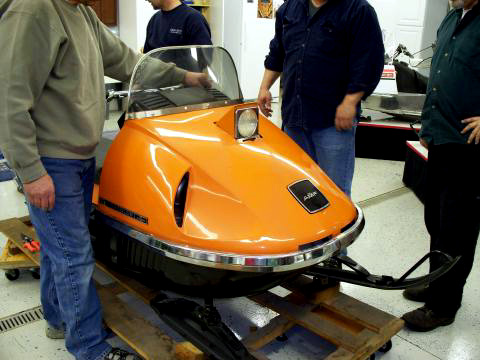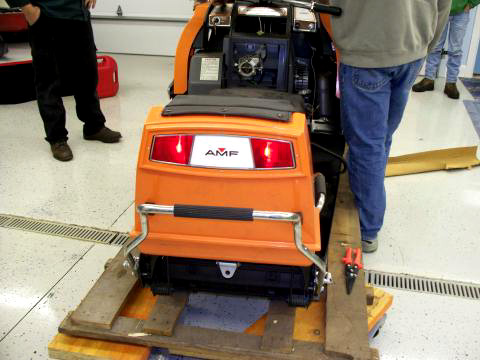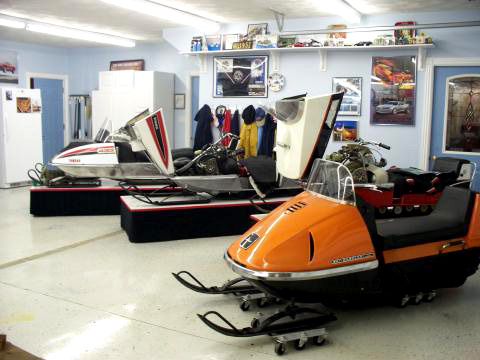 APRIL 9 - 2008
1971 AMF SKI DADDLER SNOWMOBILE

---
Hi David - I have also included a bunch of photos. Let me explain.
I purchased a brand new snowmobile.
You may say so what does that have to do with antique sleds?
Well it is 38 years old. I bought in the original crate.
It was stored in a HEATED warehouse.
When it arrived at my home by truck I didn't take the crate off
until the night of my UNCRATING PARTY.
The 1971 AMF SKI DADDLER was absolutely perfect no mice no mildew nothing.
It was just as it appeared being off the production line.
The skiis were stored with card board along the running boards & strapped in.
It came complete with dealer assembly instructions.
We poured gas into & it started immediately with electric starter.
The original battery with all its tags was there.
It had no acid in it so nothing could get ruined by leakage.
The protective plastic sheet still adhered to the windshield.
It was a great time of anticipation as everyone at the party was
anxious to see what laid dormant for 38 years.
It also has TURN SIGNAL & they work! I like the kickstand that raises the cack end.
Thanks for all you do. Best Regards. Lee Broomfield
---
I live North of Utica NY place called Poland.
We are 1/2 way between Syracuse & Albany.
I have one more crate sled coming again a 71 ski Daddler slightly different model.
The other sleds are Yamahas. I found 2 of them in Georgia. The 69 Yamaha was
displayed in the man's kitchen in front of the stainless steel refrigerator.
It was really a beautiful home, where he had vintage restored motorcycles in the
living room. The 71 Yamaha 433 was stored in the engineering development lab of
a major manufacturer. Pretty neat story to in finding where these snowmobiles
come from. Again I sincerely appreciate your efforts on the behalf of all
antique snowmobilers. Sincerely, Lee Broomfield
THANKS LEE FOR THE GREAT PICTURES !