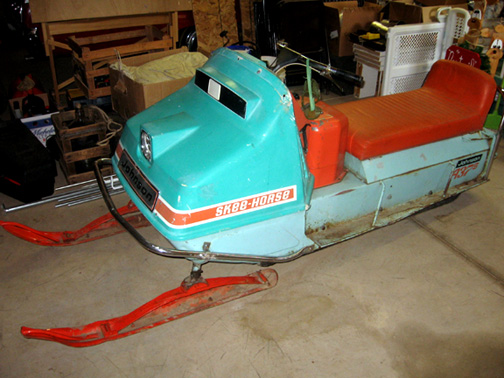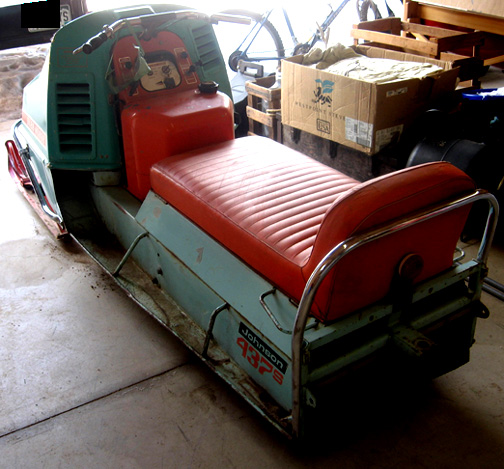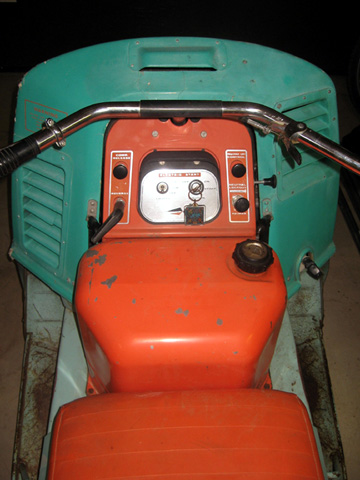 Hello David - First and foremost thank you so much for
providing the information on your website!
I just bought a 1969 Johnson Skee-Horse 437S (see pictures attached)
Model # J2095
I bought this beautiful sled for $40 and I am told it runs great!
The party I bought it from started it quickly with starting fluid and it ran for
about 10 seconds, but the fuel hose from the tank to the carb is missing so
it of course stalled quickly, but the engine seems to run strong.
Right now Iím just interested in getting her started and then the
restoration will begin! Thanks again for providing all the info online.
Iím very excited to get into vintage snowmobiling as this is my first sled!
Sincerely, Andy Nortnik
THANKS ANDY FOR THE GREAT PICTURES !