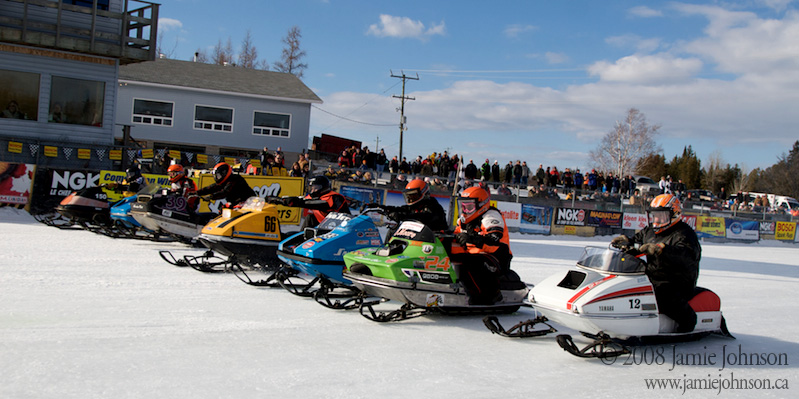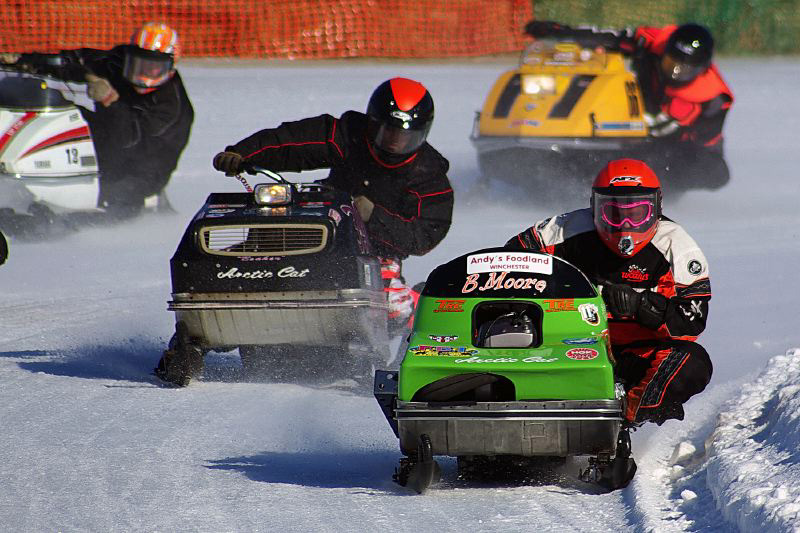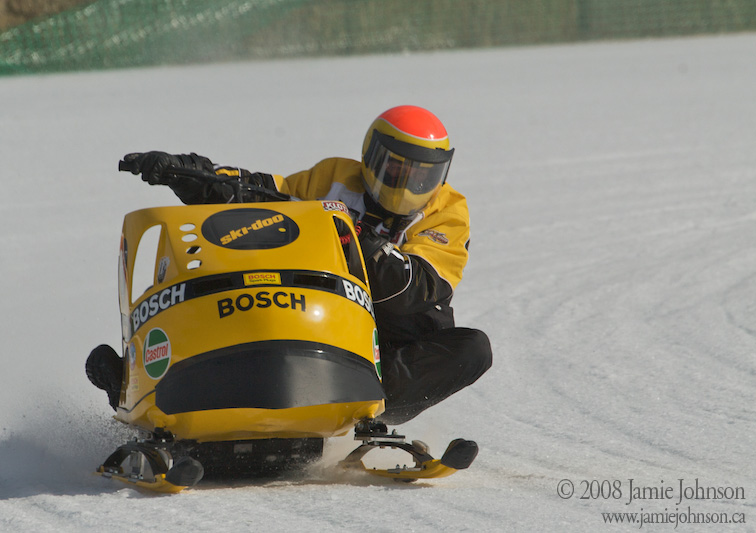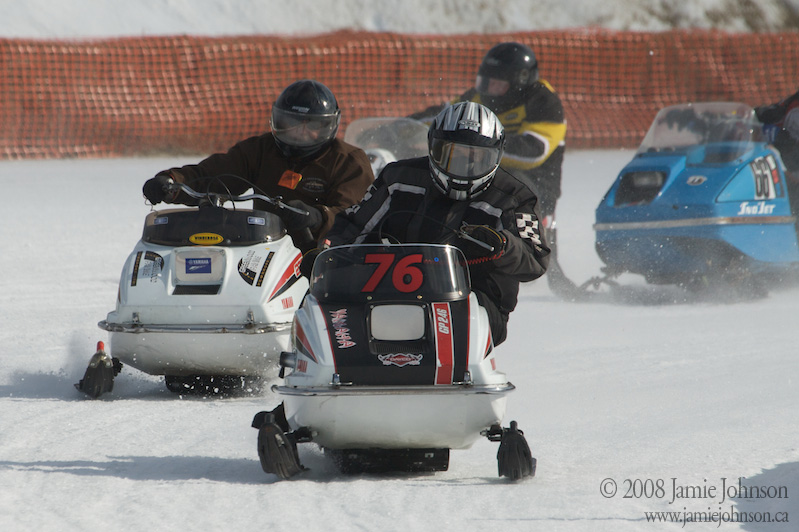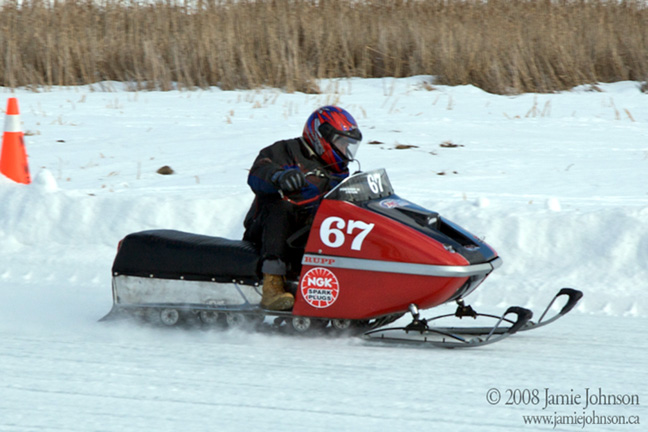 Hi David – attached are a few pictures from the
Canadian Vintage Championships held in Eganville on Feb 23 and 24, 2008.
The photos are courtesy of Jamie Johnson and the RA Photo Club from Ottawa.
2008 was our most successful year ever, with 69 entries over 5 classes.
Enjoy the pics! See you at the races in 2009. Gerry Bimm
Eganville Snodrifters / Ottawa Valley Old Sledheads
THANKS GERRY FOR THE GREAT PICTURE!