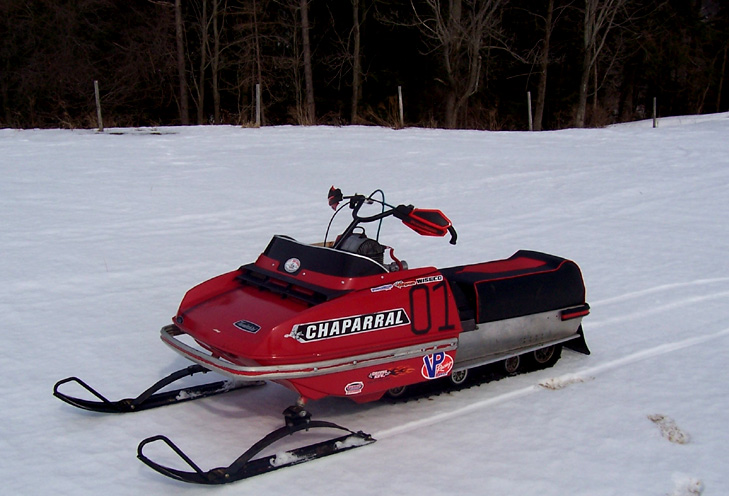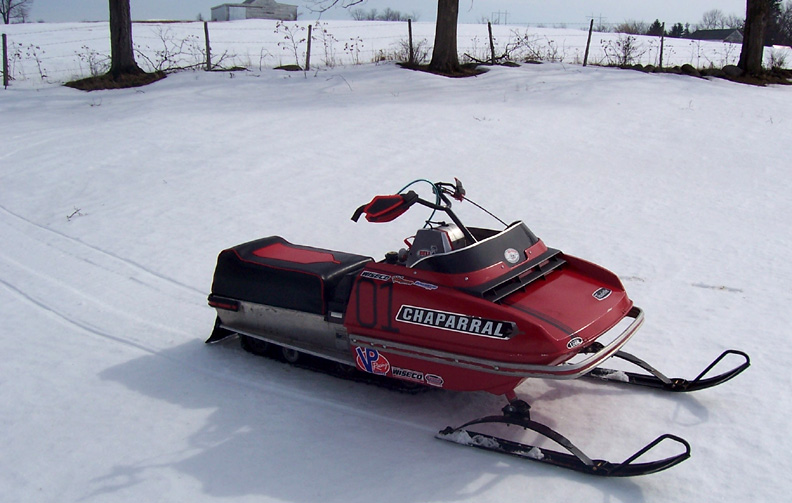 Hi Dave - Here are a couple of pics of my single cylinder Chaparral racer that I built.
I ran it in the white lake 100 race.
Doug Comstock / Herkimer NY
POSTED ON MARCH 15 - 2008
6TH ANNIVERSARY OF
DAVID'S VINTAGE SNOWMOBILE PAGE
THANKS DOUG FOR THE GREAT PICTURE!