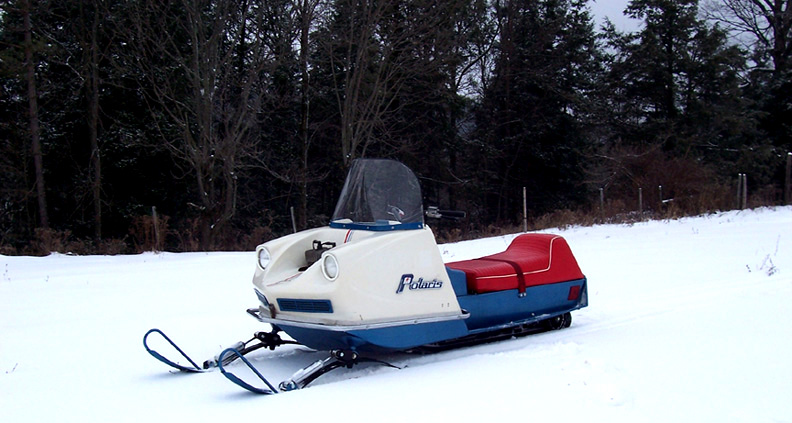 Hi Dave - Here are a couple of pictures of my 1972 Polaris colt 295 SS snowmobile.
It has 165 original miles on it.
I had to repaint the chassis because it was rusty from sitting.
Iit has the original seat and it is in perfect shape.
Doug Comstock / Herkimer NY
POSTED ON MARCH 15 - 2008
6TH ANNIVERSARY OF
DAVID'S VINTAGE SNOWMOBILE PAGE
THANKS DOUG FOR THE GREAT PICTURES !