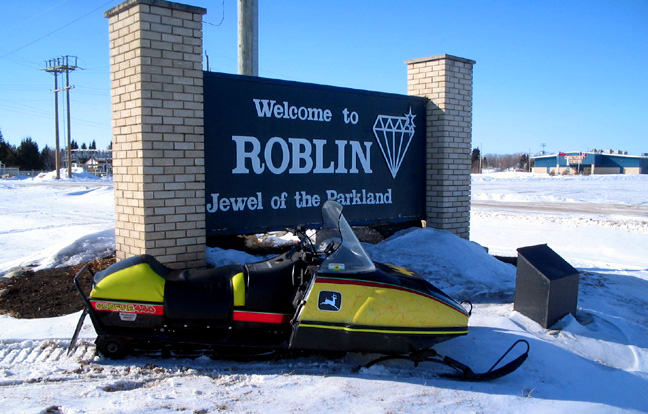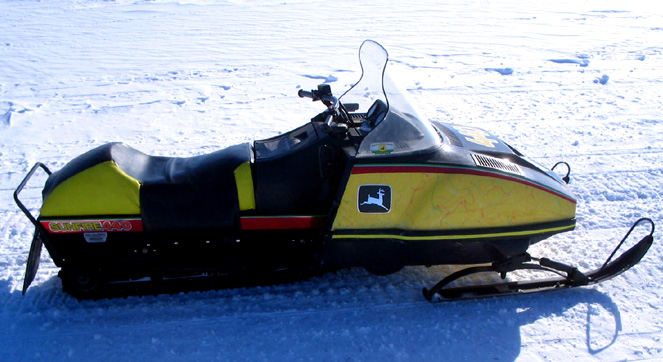 Hiya David. We've been doing some vintage riding this
weekend and I just thought I'd send you some pics.
This pic is of a sled I bought from a guy near Minneapolis back around Christmas.
He did a little modifying to what began life as a 1980 John Deere Trailfire 440 and
redecaled it as a "Sunfire".
It has the original 440 Kawasaki, but with dual carbs installed along with a set of
twin pipes from a Suzuki Fury. Also has a Polaris track, chaincase, and driven clutch
along with a hydraulic brake. It makes a real sweet loud sound and goes great.
The snow conditions are still very good here and I hope to get lots more miles on
the oldies before spring. Thanks again, David, for the fantastic site.
Regards, Pete Mysko / Roblin, MB
THANKS PETER FOR THE GREAT PICTURE!