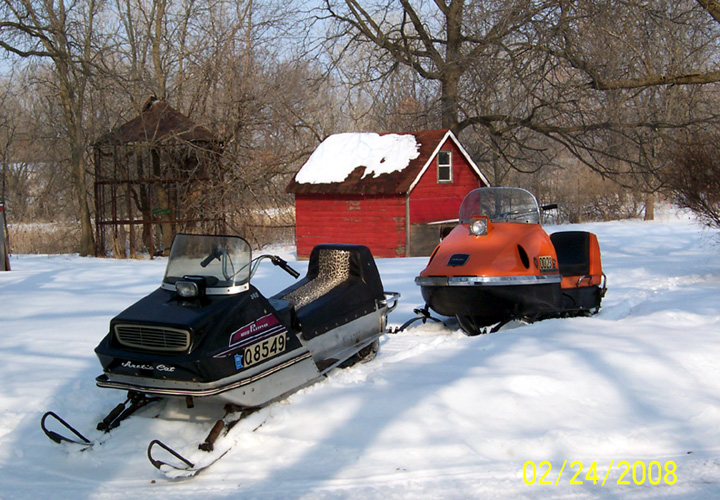 MARCH 6 / 2008
Hi David ~ Two pics I thought you might appreciate.
This was a good day. Both sleds ran.
The 1971 Arctic Cat Puma came out of a barn in rural MN about a month ago.
What a find - just needed to be dusted off.
The 1971 Ski Daddler was retired to storage by its original owner many years ago,
because it wouldn't start. It needed a new piston and new spark plugs, as well as a
carb cleaning, to become one of my most dependable and loudest old sleds.
Feel free to use the pics on your website which, by the way,
I continue to enjoy and learn from. Nice work.
Mike Reid / Lake Elmo, MN
THANKS MIKE FOR THE GREAT PICTURE!