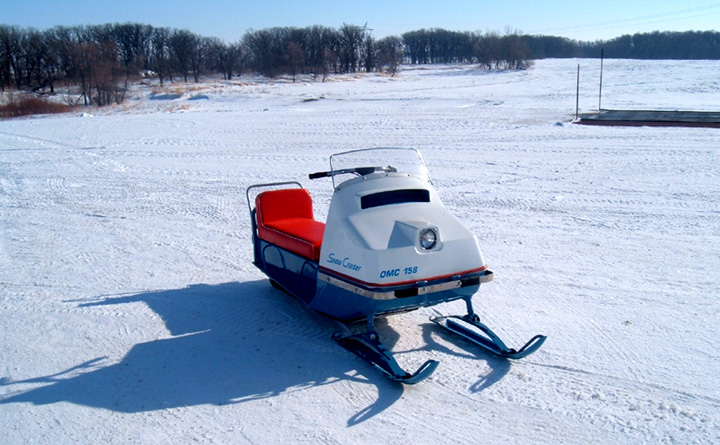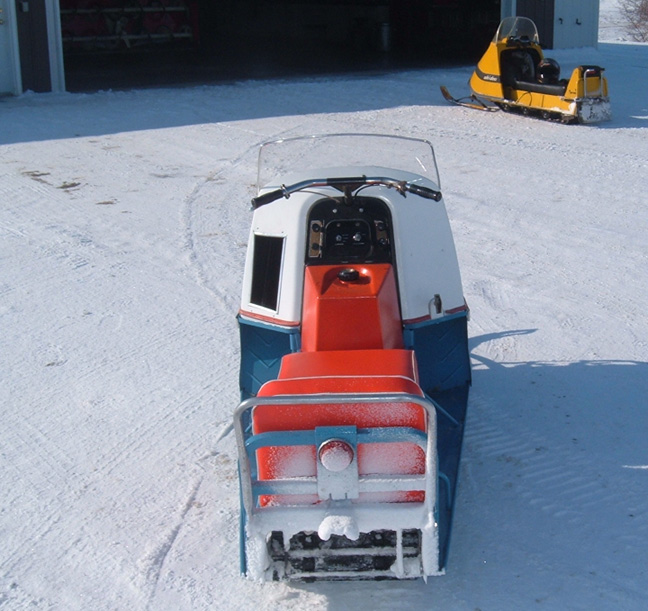 FEBRUARY 27 / 2008
Hi David - We are still riding here in Manitoba.
I have been to a few Vintage rides this winter.
I have been working on some sleds as well.
I thought you might like my latest project.
It is a 1968 Snow Cruiser Model 158, had it out for a spin this afternoon.
Russell Calder, Letellier Mb.
THANKS RUSSELL FOR THE GREAT PICTURES !