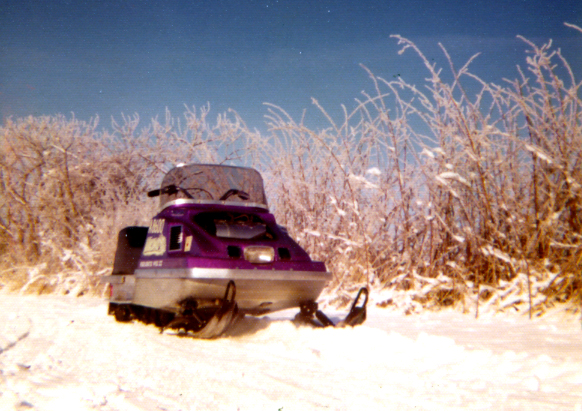 1973 VIKING VIGILANTE SS 440 FREE AIR KOHLER
MOTOR WAS CHANGED TO 440 FAN BY ORIGINAL OWNER.
Hi David - I worked at a dealership 69-85 where we sold the
Viking snowmobiles and started selling Ski Doo in 75-85.
There were good years with snow that we probably sold 75 vikings.
There are still a lot of sleds in the area still used or in barns garages etc.
Jerre Bassler / Hollidaysburg, PA
THANKS JERRE FOR THE GREAT PICTURE!