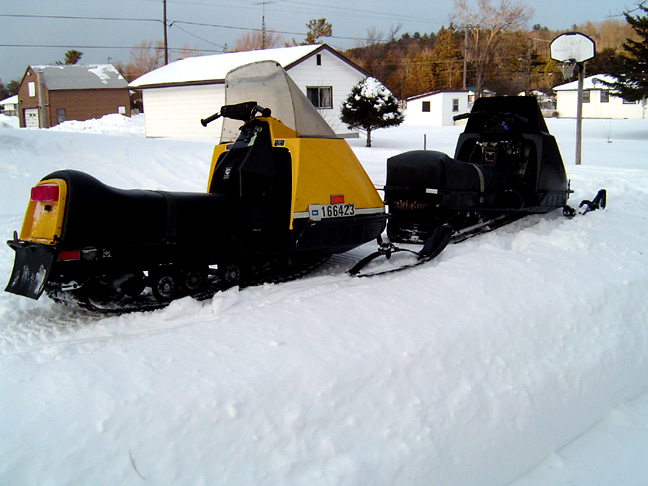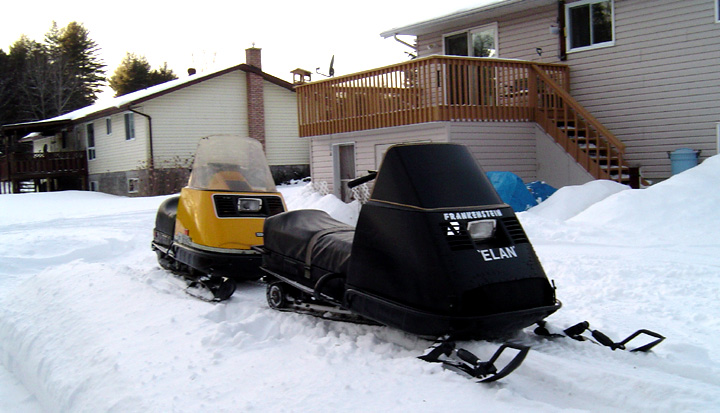 FEBRUARY 11 / 2008
Hi Dave
Here are some pictures of my elans.
The black one is a a 1978 elan with a 399 motor in
it that has a Rupp exhaust system customized
to fit the chassis. We also created the ski's from spare parts we had.
As you can imagine it has all kinds of hp under the
hood but it is a real handful to hang on to over 50mph.
The Yellow one is a 1973 Elan 250T that is completely original.
It runs excellent. Everything on it works very well. It starts first pull.
My son and I have spent numerous hours enjoying
your website especially the vintage sleds and videos.
Thanks a lot, Joe & Brandon Lessard / Tweed, Ont.
THANKS JOE AND BRANDON FOR THE GREAT PICTURES !