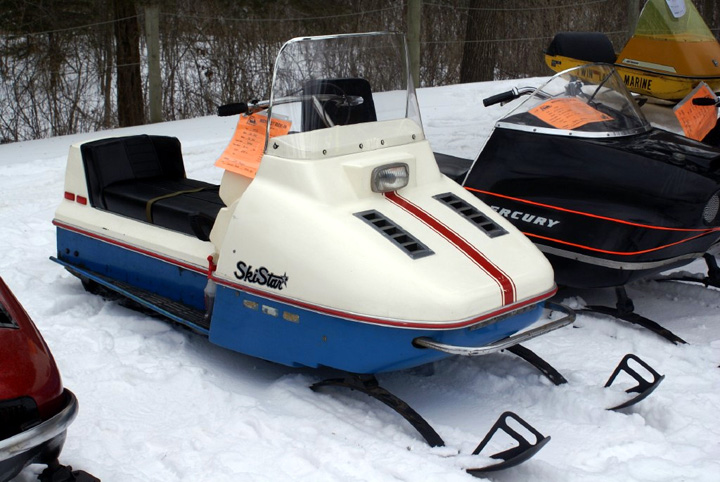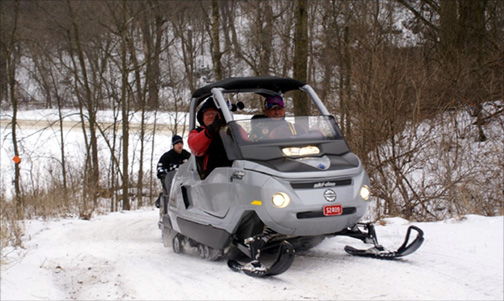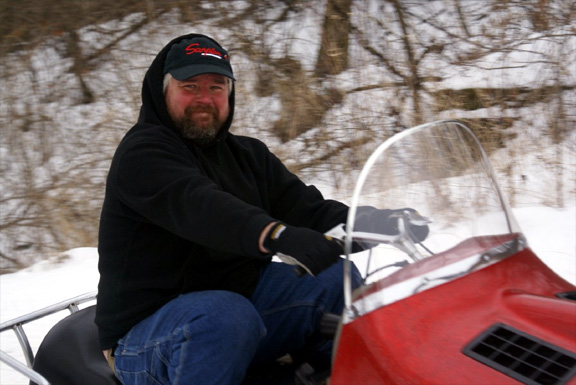 Hey Dave, Just got home from the Rush River Trail Riders S/C in Ellsworth,Wi.
They had their 3rd annual Vintage Snowmobile show & trail ride.
This was a fun event with approx. 60 sleds in the show.
The best part was every sled at the show was a runner...no trailer queens here.
The club house had a huge fire pit & when you ordered a hotdog or burger you cooked it yourself.
Where else can you buy a $4 bowl of chilli, cook you own chow & get a $2 can of beer.
Totally awesome !
Tom Anderson / Byron, MN
VERY RARE SKI STAR IN THE PICTURE AT THE TOP.
THANKS TOM FOR THE GREAT PICTURES!