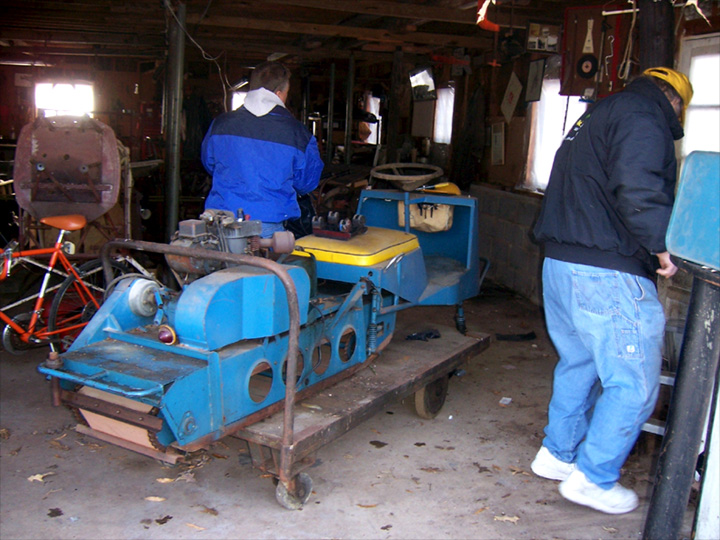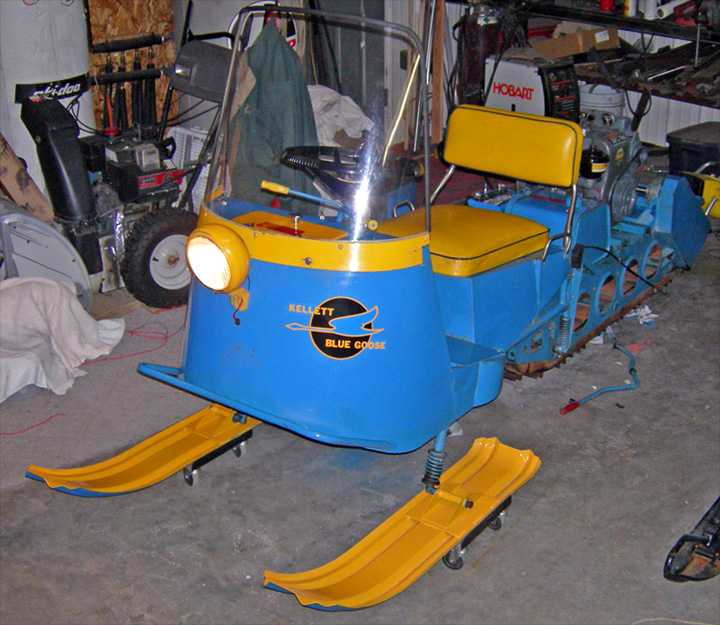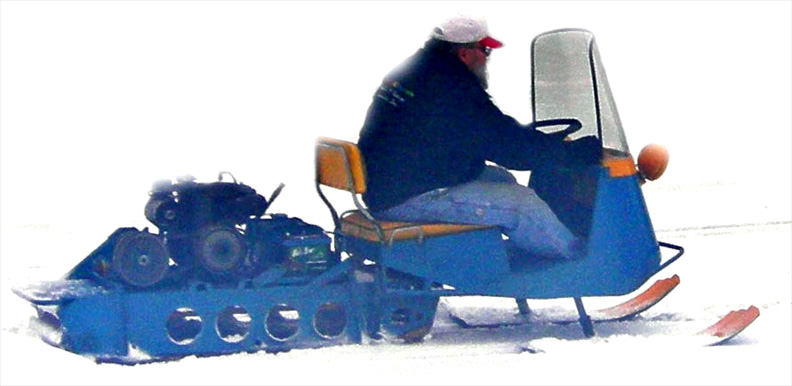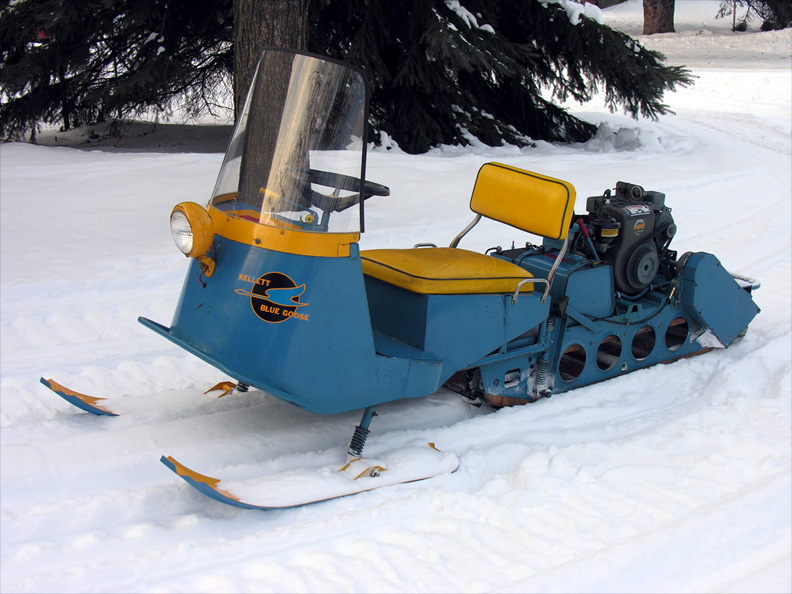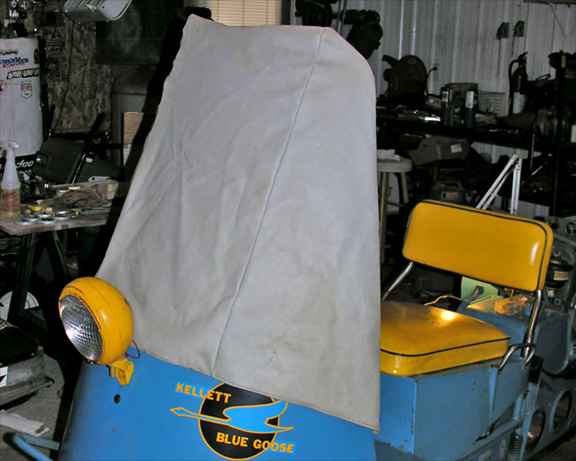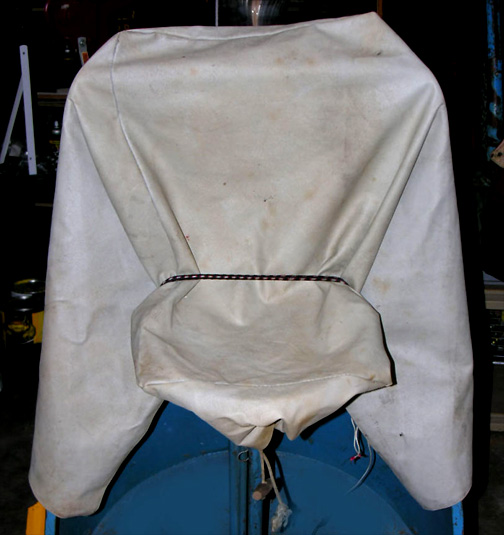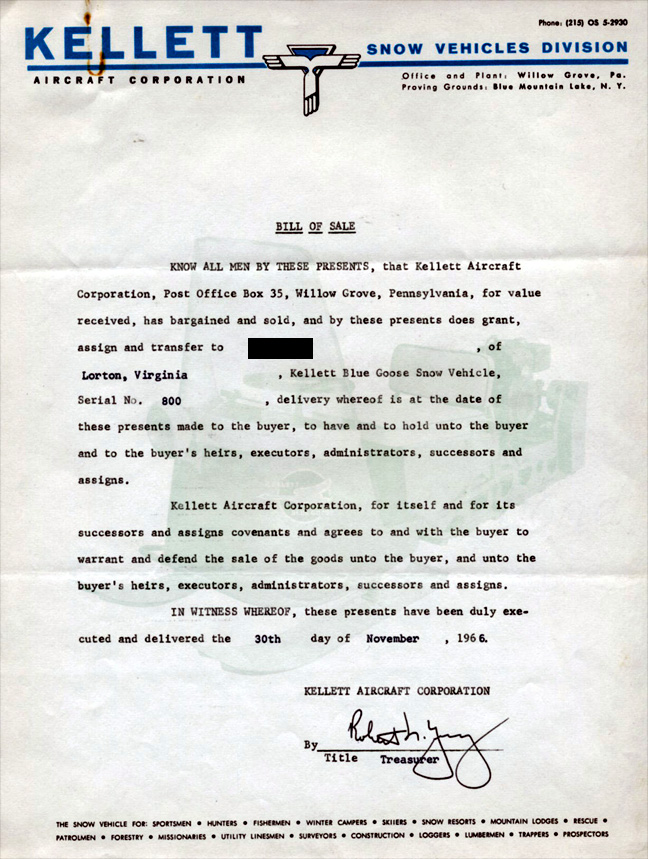 FEBRUARY 1 / 2008
Picking up Goose in Lorton, VA.
Blue Goose 8hp Wisconsin electric start.
After picking up my Blue Goose I discovered like mentioned in the
Kellett letters of communications telling this sled was a proto-type.
Mine has several differences from snowmobile in brochure and one on
this web-site. Longer track, cab is larger, foot rest
for passenger, chain drive is at a different angle for this long track modification,
skis are off-set from center of spindle creating a wider stance.
Here are some further images of the Blue Goose. Incredible condition!
Todd Koehn - http://www.ascoa.org
Antique Snowmobile Club of America Web/Mgr.
Here are a few videos of mine running 1/26/08.
Video was taken aboard a 1966 Viking Model - 3 Passenger.
http://youtube.com/watch?v=m8Gu2pY_f9k
http://youtube.com/watch?v=2sXrKO61B34
THANKS TODD FOR THE GREAT PICTURE!