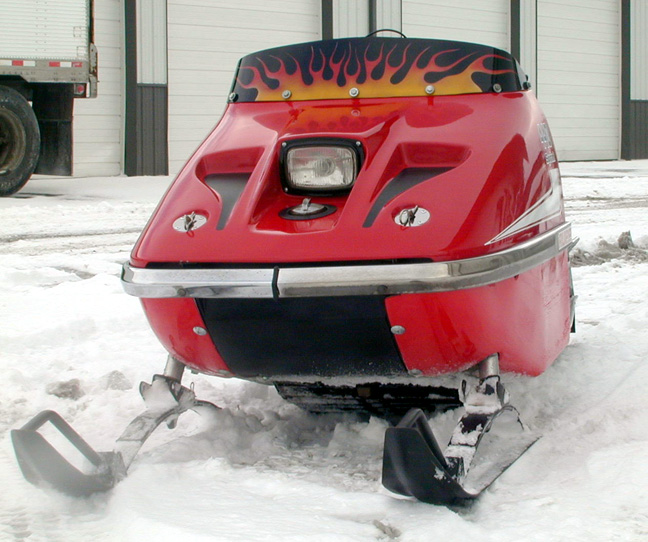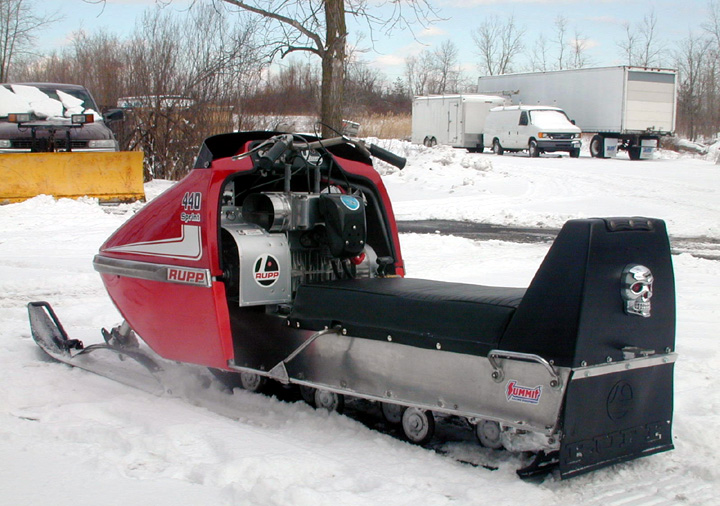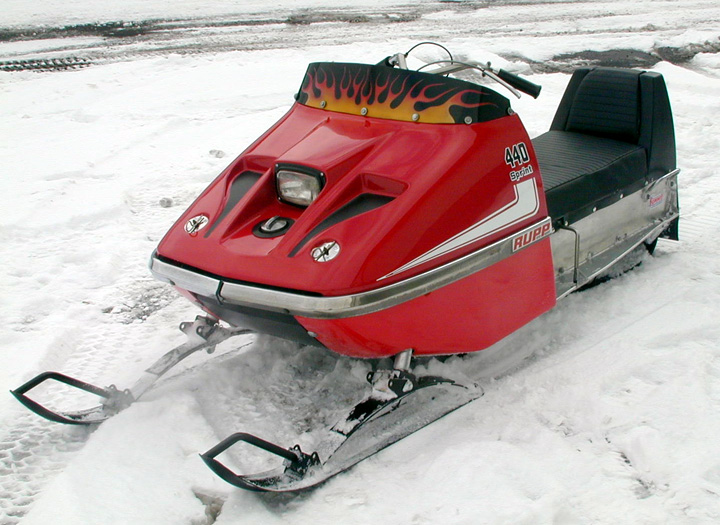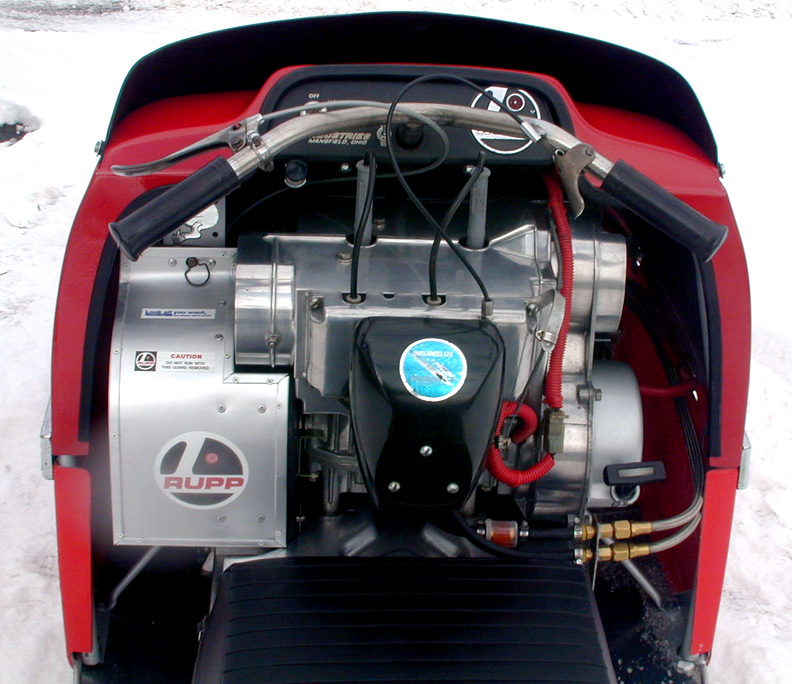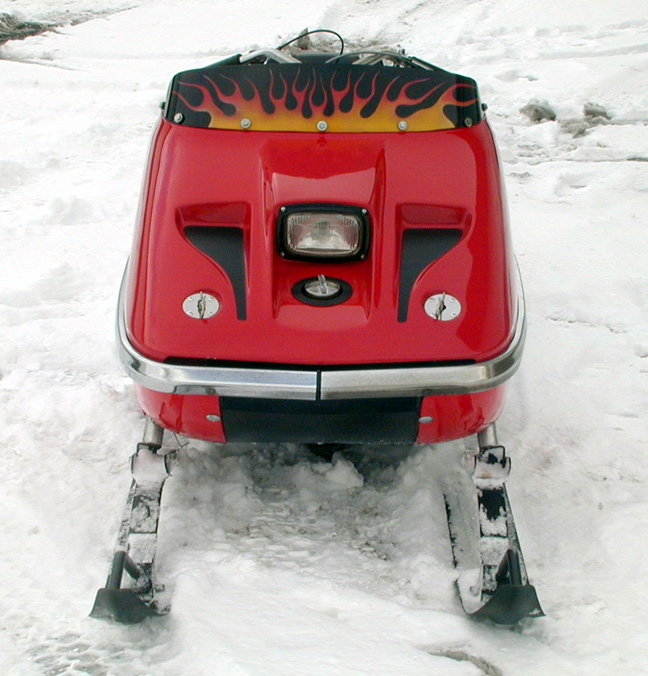 JANUARY 25 / 2008
Hi Dave,
My name is Dave Brayman. I sent you a Photo about 6 years ago.
It is the 1971 Rupp Sprint 44.
I said I was going to restore it, and thats what I did.
Hope you enjoy the updates. I tore this thing down and went through EVERYTHING !
It took me 13 months of spare time and milk money. I have $1500 in the motor alone.
This sled became an obsession. Just ask the wife! LOL.
Take care, Dave from Buffalo NY
THANKS DAVE FOR THE GREAT PICTURE!