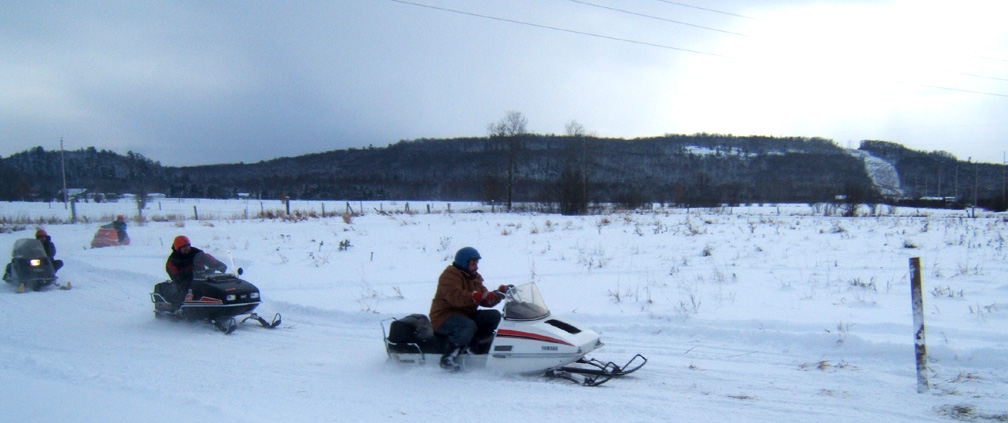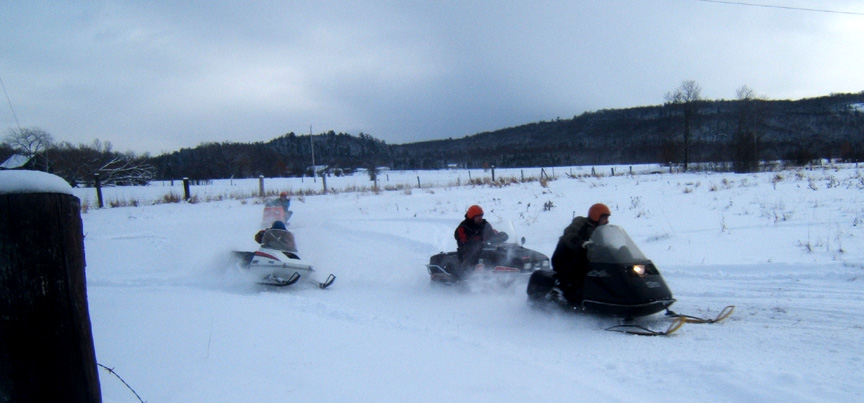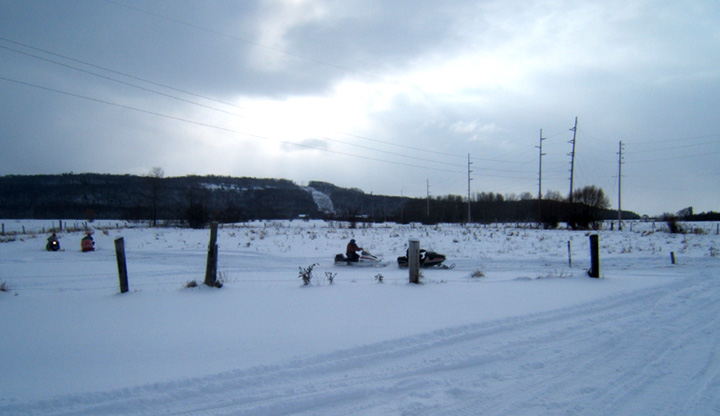 JANUARY 2 / 2008
Hey Dave, Brian here from Echo Bay Ont. Thought I'd send you a few pictures of our race
we had on New Years Day, only a handful of sleds but it was definitely fun.
These pictures are of me on my Yamaha, my brother Dave on his Ski-Whiz, my cousin Ryan on his Elan, and My
Dad Lynn on his Moto-Ski, After taking 10 to 15 laps on those machines we definitely have more respect for the
guys that used to race them back in the day.
Keep up the great work on the Site, and Happy New Year From All Of Us!!!
Brian
THANKS BRIAN FOR THE GREAT PICTURE!
THIS IS WHAT VINTAGE SLEDDING IS ALL ABOUT.
GET A SLED, ENJOY SOME GREAT TIMES WITH FRIENDS AND FAMILY !