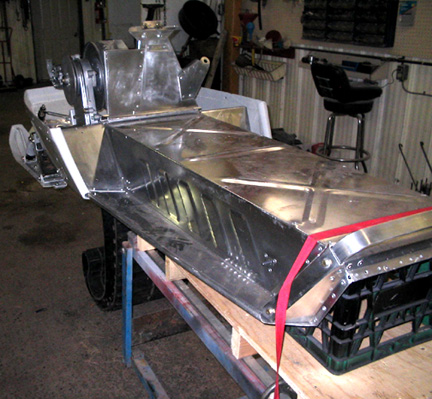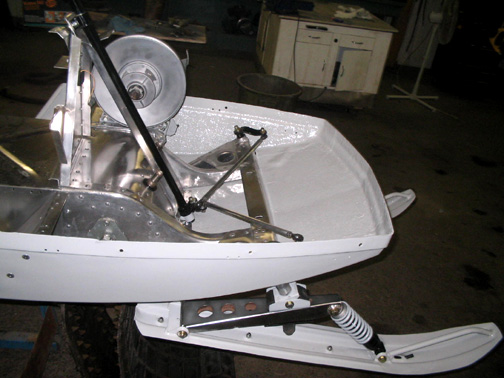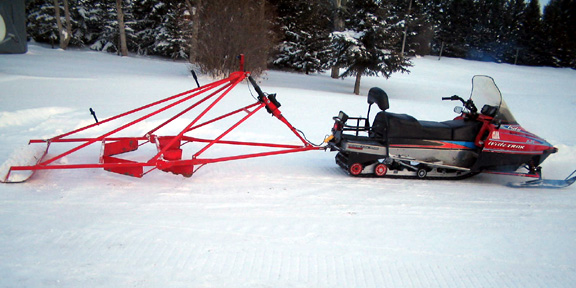 Hello David - The only time I've been out was to groom my vintage trail a
couple times. I've got the trail in nice shape, but still need to get it marked for
our vintage derby on Feb 2. I've also been doing some work on my Alouette Super
Brute. I hope to be able to ride it in the derby but I still have a long way to go on it.
Here's a couple pics of the sled in it's present state
Oh, I'll attach a pic of my grooming rig as well.
My bro and I built the groomer last winter and it works great.
Happy holidays to you.
Regards
Peter Mysko / Roblin, Manitoba
THANKS PETER FOR THE GREAT PICTURES!