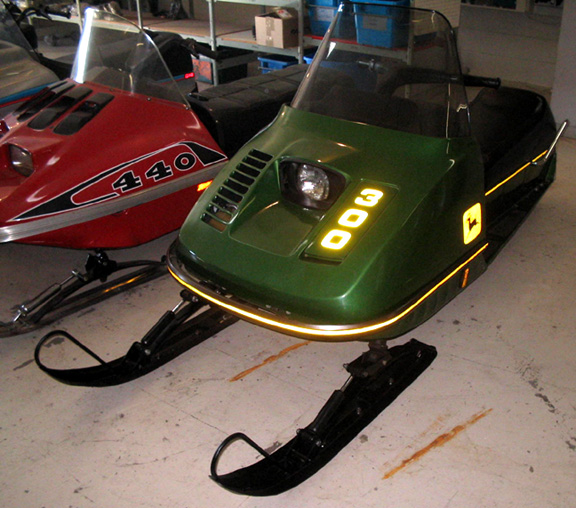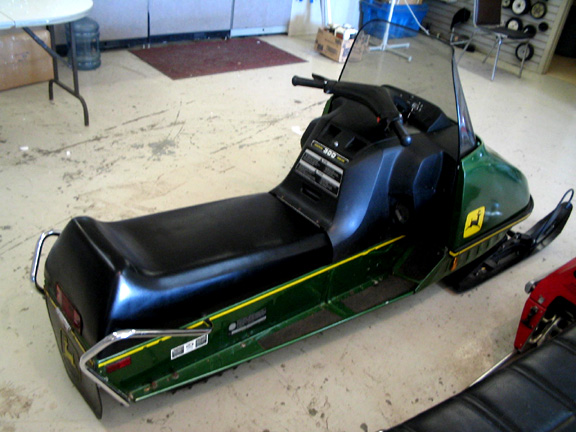 DECEMBER 22 - 2007
Hi David. Just thought I'd forward a couple pics of a
1976 John Deere 300 I recently picked up.
I can't lay claim to having done any work on it myself as it was like
this when I bought it and I'm guessing it likely doesn't have more than a
hundred miles on it (it doesn't have a speedo). It sure runs sweet.
My first real sled was a JD 400, so when I found this 300, it kinda
brought back memories. Thanks again for the fantastic site.
Peter Mysko / Roblin, Manitoba
THANKS PETER FOR THE GREAT PICTURE!