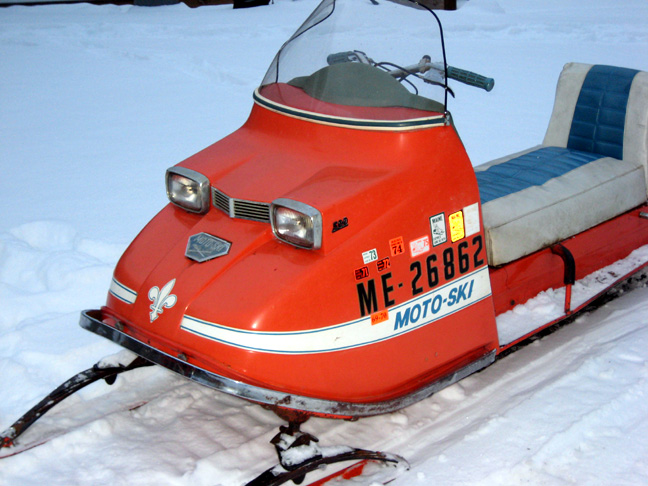 David - great site! I know it is a lot of work.
Here is a picture of my 1970 Moto Ski ms18
Ron Blake / Maine
THANKS RON FOR THE GREAT PICTURE!
LOVE THOSE OLD MOTO SKI'S.
ONE OF OUR FAMILY FRIENDS HAD A
1969 MOTO SKI AND I LOVED THEM SINCE THEN.