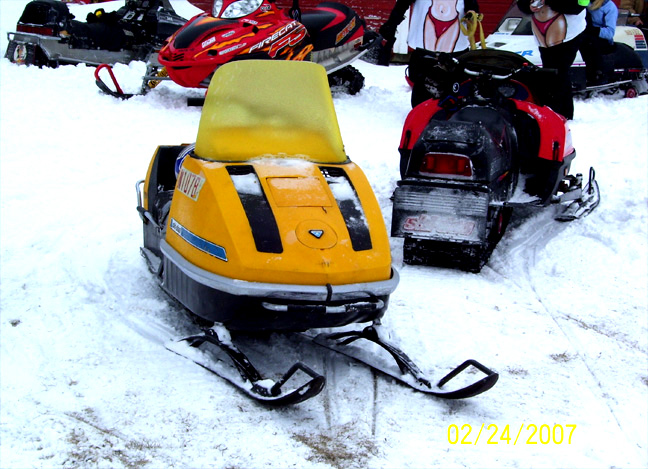 DECEMBER 2 - 2007
David - You have the most amazing site on vintage sleds.
I have spent countless hours surfing your site and
the pictures have helped identify many sleds.
I have a 1972 Olympique 335 I ride on relic runs with buddies.
It needs a resto when I get the time.
Tim Adolphe / Brandon, Manitoba
THANKS TIM FOR THE GREAT PICTURE!