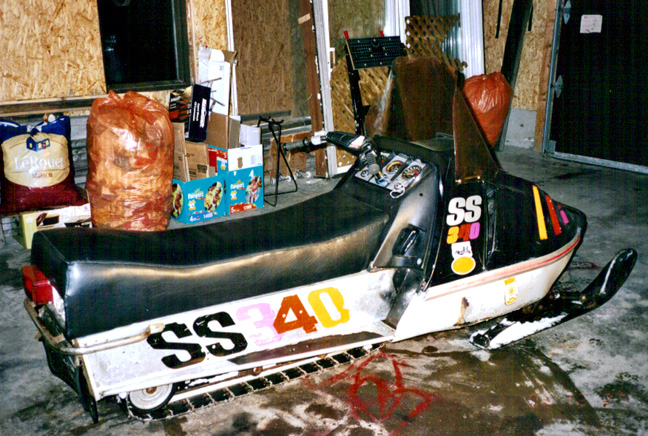 NOVEMBER 11 - 2007
BEFORE RESTORATION.
Hi David, I met you at Expo Sno in St-Eustache and
told you I was looking for a Boa-ski SS to restore.
Please find enclose a picture of the restored boa-ski SS 340 1975.
I bought this one last winter and spent all my spare time on it last summer.
Hope you'll enjoy as we don't see them too often.
Best regards, Richard Brousseau / QUÉBEC
THANKS RICHARD FOR THE GREAT PICTURES!