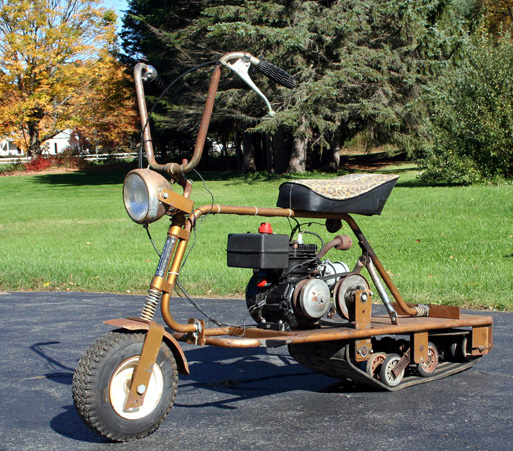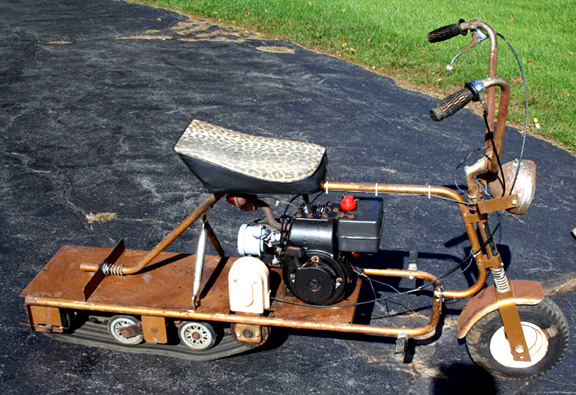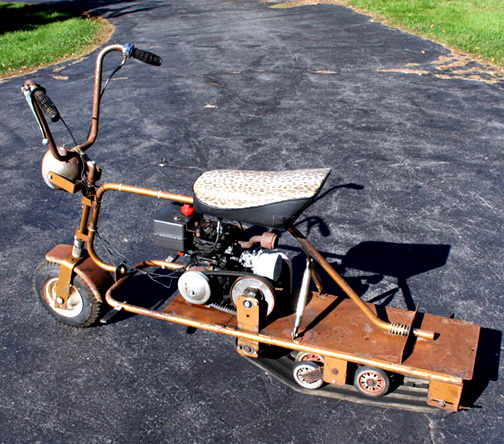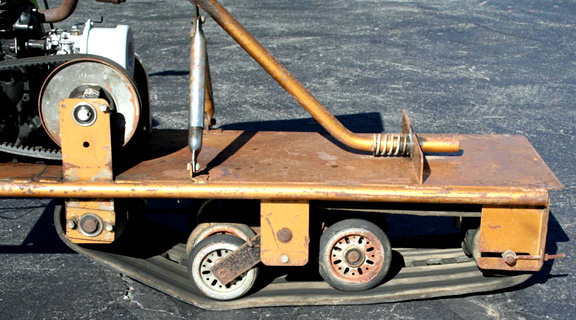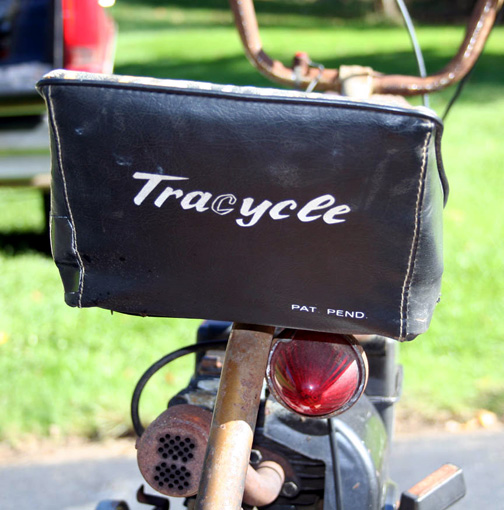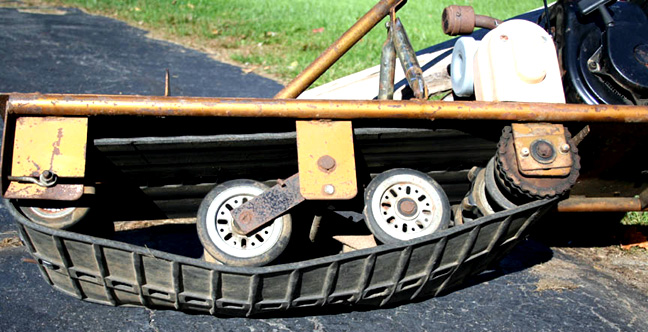 OCTOBER 24 - 2007
Hello David, I love your site.
Here are some pics of an unusual and rare sled I just picked up which I
can't seem to find much about. It says Tracycle on the seat, and
trackcycle on the label. It is made by B.G.W. Industries.
It has a ski for the front (but it may be the wrong ski, as the color is different).
Regards, Hal in CT
THANKS HAL FOR THE GREAT PICTURES!