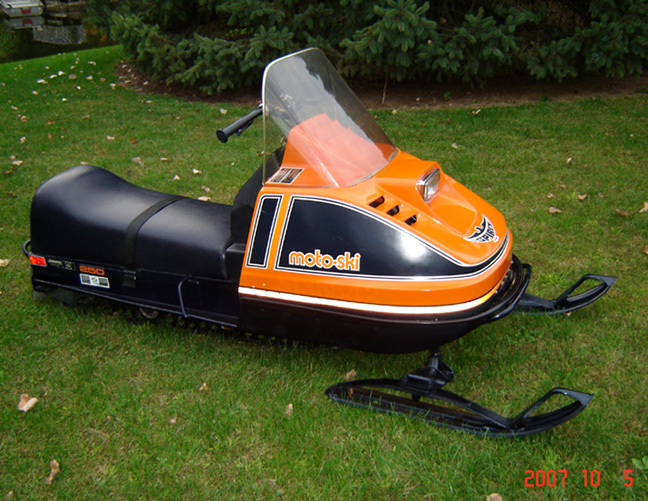 OCTOBER 19 - 2007
Hi David,
Your site has been a great enjoyment!
Thank you for all you do!
I just wanted to make you aware that I have listed
a 1977 Moto-Ski Spirit that is in nice shape ON EBAY.
Just thought you may be aware of someone
that would be interested in this rare find.
Thank you, / Mike Butcher / Perry, Michigan
THANKS MIKE FOR THE GREAT PICTURE !