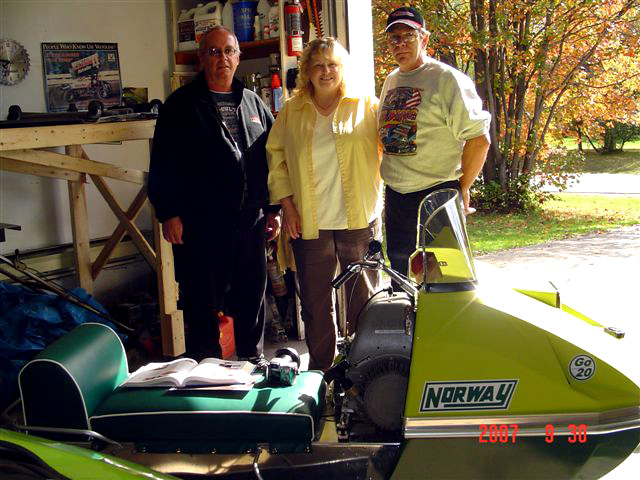 A SPECIAL VISIT TO THE NORTHWAY WORKSHOP AT ANDY TAYLOR'S HOUSE.
ANDY TAYLOR HAS SPECIAL VISITORS.
I RECENTLY HAD A VISIT FROM DEBBIE CROWE AND HER HUSBAND BRIAN.
DEBBIE IS LEWIS C. CROWE'S DAUGHTER.
MR. CROWE WAS THE PRESIDENT 0F NORTHWAY RECREATIONAL VEHICLES.
DEBBIE AND BRIAN HAD DONATED THE FRAME FOR
THE NORWAY THAT I BUILT LAST WINTER.
THEY HAD NOT SEEN IT SINCE THEY DUG IT OUT OF
THE BACK YARD AND IT LOOKED LIKE THIS.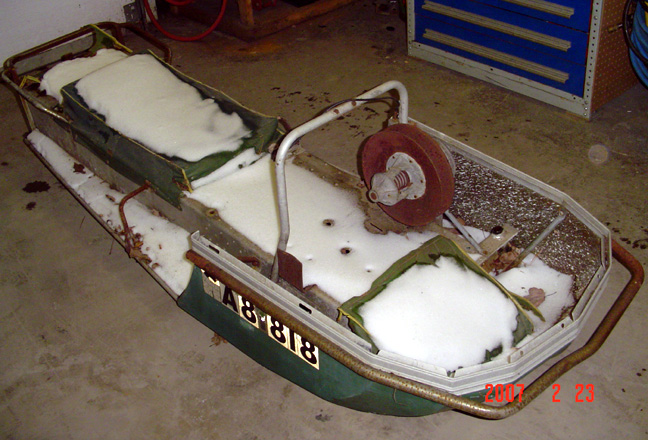 THEY COULD NOT BELIEVE THEIR EYES WHEN THEY SAW THE
COMPLETED RESTORATION OF THE 1970 NORWAY FOR THE FIRST TIME.
THEN AFTER TELLING THEM THAT I HAD DEDICATED THE RESTORATION TO
HER FATHER AND SHOWING THEM THE PLAQUE THAT I HAD MADE FOR
THE DASH, THE TEARS STARTING FLOWING.
GOOD THING MY WIFE WAS THERE TO COMFORT HER.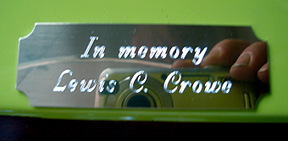 I AM NOT GOOD AT DEALING WITH TEARS
ANDREW TAYLOR
THANKS ANDY FOR THE GREAT PICTURES AND STORY.
SADLY ANDY TAYLOR PASSED AWAY IN EARLY 2022.