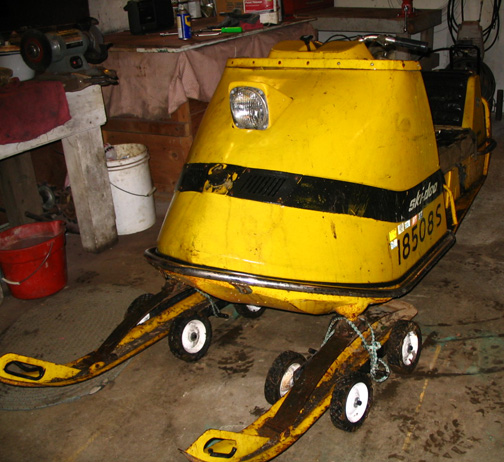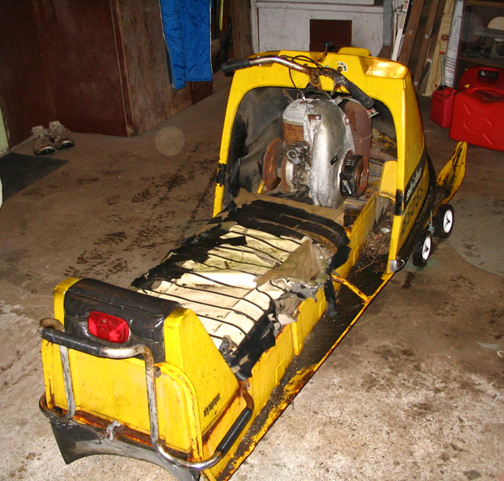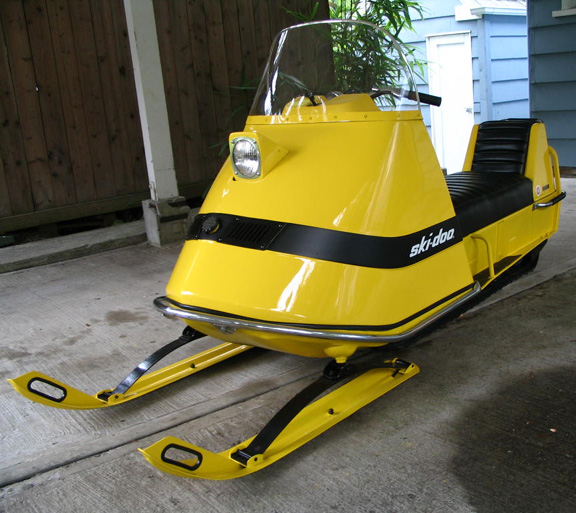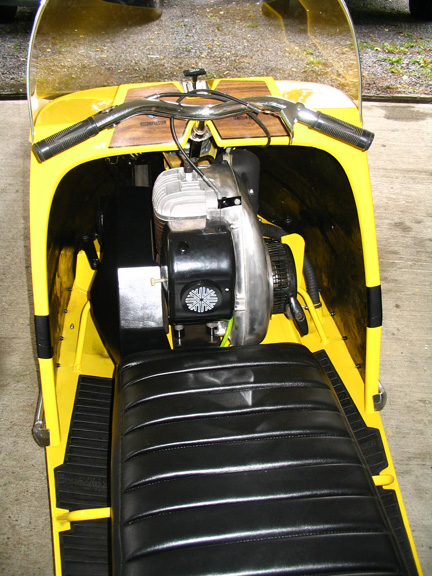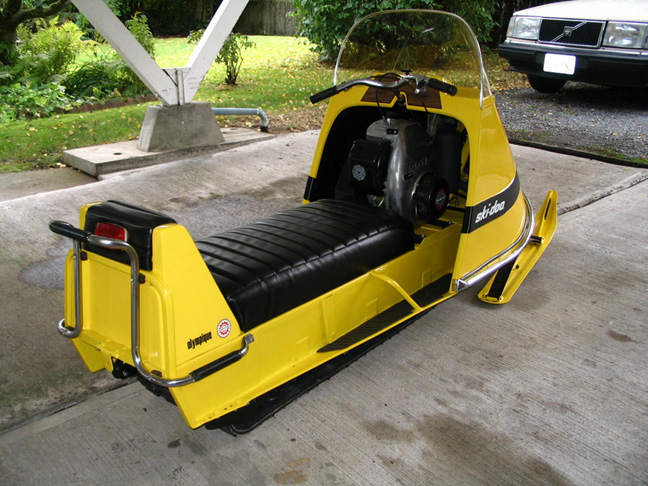 OCTOBER 10 - 2007
Dave, Here are photos of this years project.
A 1968 Ski-doo Olympique 250 snowmobile.
I finished it last weekend in time for our display at the
Washington State Snowmobile Association Expo and Swapmeet at
Puyallup, WA on October 20-21.
Cheers, Kevin Hancock / Olympia, WA
THANKS KEVIN FOR THE GREAT PICTURE!