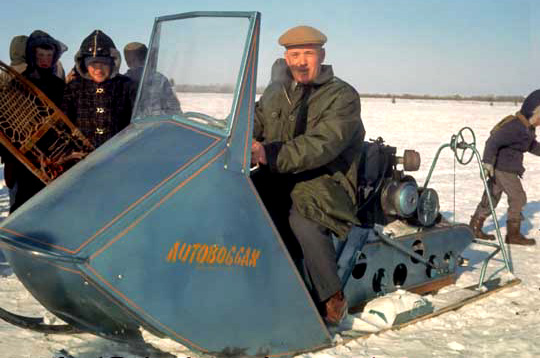 SEPT 5 - 2006
"I have attached a couple of photos of an Autoboggan which were taken at The Pas, Manitoba, Trappers Festival around 1959.
I'd appreciate any more information (including date correction) and you are welcome to use these photos on your website if credit is given to Carl MacKenzie (my late father, seen sitting on the machine facing the camera in one photo).
The Autoboggan was owned by a local businessman it The Pas (name long forgotten) and was a source of awe way back then."
Thanks - Alan MacKenzie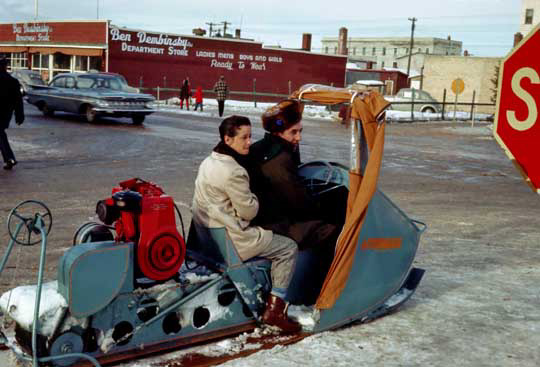 THANKS ALAN FOR THE GREAT PICTURES.