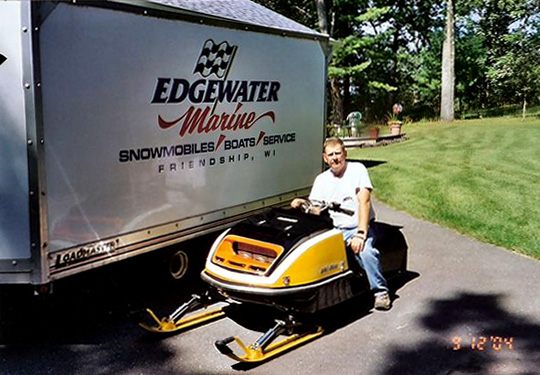 JUNE 2 - 2006
Hello Dave,
Here are some pictures of our 1973 - 640 Ski Doo Blizzard.
It was originally purchase from Boulevard Motors in Marshfield Wi.
(The Decker family) by Gene Hamus.
It was never raced only trail ridden (you think Mr. Hamus enjoyed beating his buddies).
He owned it until my brother Rick and I purchased it from him in 2001.
We started a complete restoration in 2002 and completed it in 2004.
It is # 59 of 96 produced in 1973.
Enjoy your site
Scott Klein - Huntley, IL
THANKS SCOTT FOR THE GREAT PICTURES!