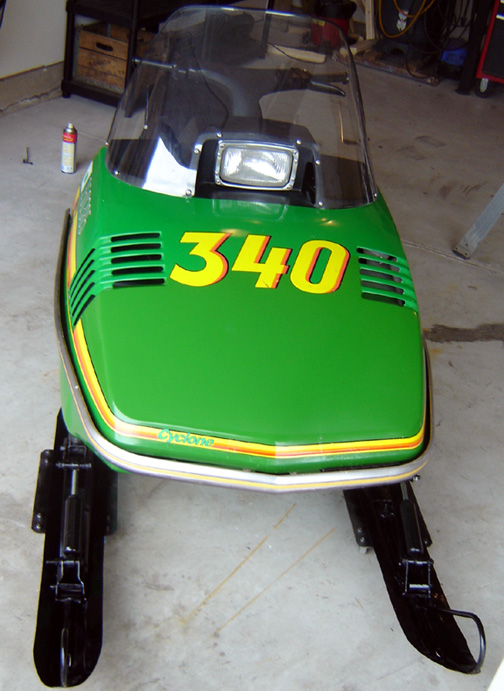 APRIL 6 - 2006
Greetings Dave.
You have done an outstanding job with your site and I hope you keep up the good work.
The reason for my email is that two years ago I got bit by the vintage snowmobile bug
and have been hooked ever since. At this point I have three vintage John Deere sleds.
A 1977 cyclone 440, a 1978 cyclone 340 currently being restored by myself
and another 1978 cyclone 340 that is my daily driver.
I have attached some pics of my 1978 cyclone daily driver
and will send some pics of my restored 1978 cyclone when it is done.
Regards. Dave Lenson
St.Catharines, Ontario Canada
THANKS DAVE FOR THE GREAT PICTURE!