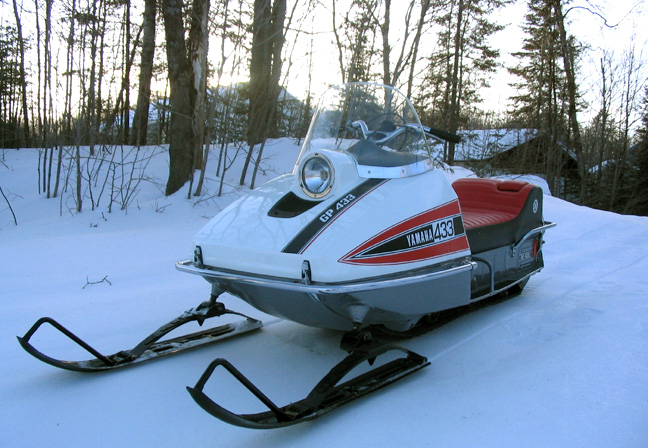 FEBRUARY 9 - 2006
1972 YAMAHA GP 433
Hi David - It's been a long time project.
A lot of time over 300 hours invested and much more love to my baby.
Here are a few picture that I'd like to share with you and the fans of you're wonderful site.
Thanks for supporting one of the nicest things on earth, the vintage snowmobile.
BENOIT DUMOULIN - STE SOPHIE, QUÉBEC
THANKS BENOIT FOR THE GREAT PICTURE!