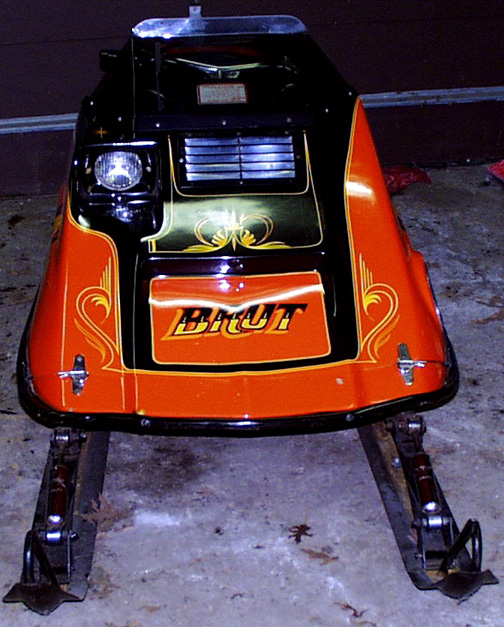 FEBRUARY 8 - 2006
1973 BRUT
Hi David - I just picked up a 1973 Brut and am passing along some pictures for your site.
It needs a little TLC as it has sat for 15 + years , (Bad gas, fuel lines etc.) but it does run
well and is in pretty decent shape.
What is really cool is the custom paint job the hood had been given many years ago.
The design is right out of that "Groovy" 70's era.
I will probably leave it as is and not return it to a stock look.
Take care.
Dan Tomlanovich - Minneapolis, MN
THANKS DAN FOR THE GREAT PICTURE!