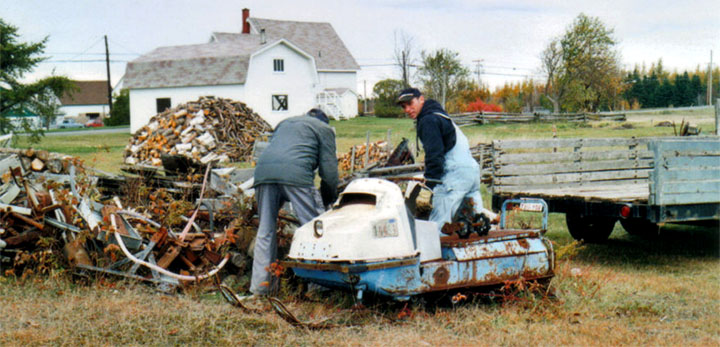 NOVEMBER 8 - 2005
HI - HERE ARE SOME PICTURES OF MY FRIEND'S 1968 SNOW CRUISER.
IT WAS RESTORED A YEAR OR TWO AGO.
AS YOU CAN SEE HE DID A PRETTY GOOD.
HIS NAME IS BERNARD.
HE IS FROM TRACADIE SHEILLA IN NEW-BRUNSWICK, CANADA
SENT IN BY: Martin Lebreton
THANKS MARTIN FOR THE GREAT PICTURES!