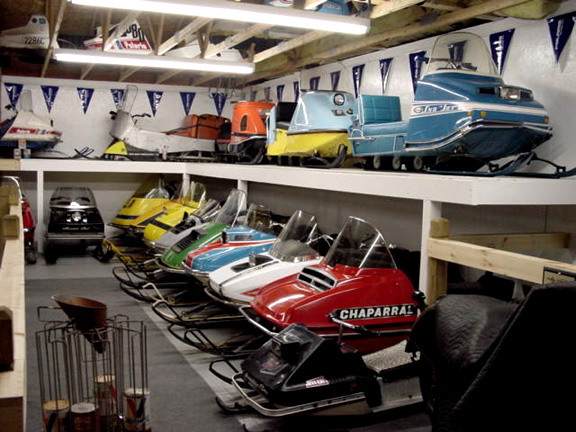 NOVEMBER 6 - 2005
Hi David - Just like to say best site on the web.
I see you have a video of some of my sleds at the Great Eastern Whiteout last year.
CLICK HERE TO SEE THE VIDEO. My 1970 sno-fury and some others are in the video.
So here are some of my other sleds. As you can see, polaris is just one brand i like.
All of my sleds run and drive. Last year at the Whiteout I took 2nd in three or more class.
Thank you for the time you put in to keep the hobby and sport alive.
So from one vintage snowmobiler to a another.
Thanks Dino.
THANKS DINO FOR THE GREAT PICTURE!