DAVID'S VINTAGE SNOWMOBILE PAGE.
RESTORING THE SPORT ONE PIECE AT A TIME.
PHOTO PAGE 15,701
---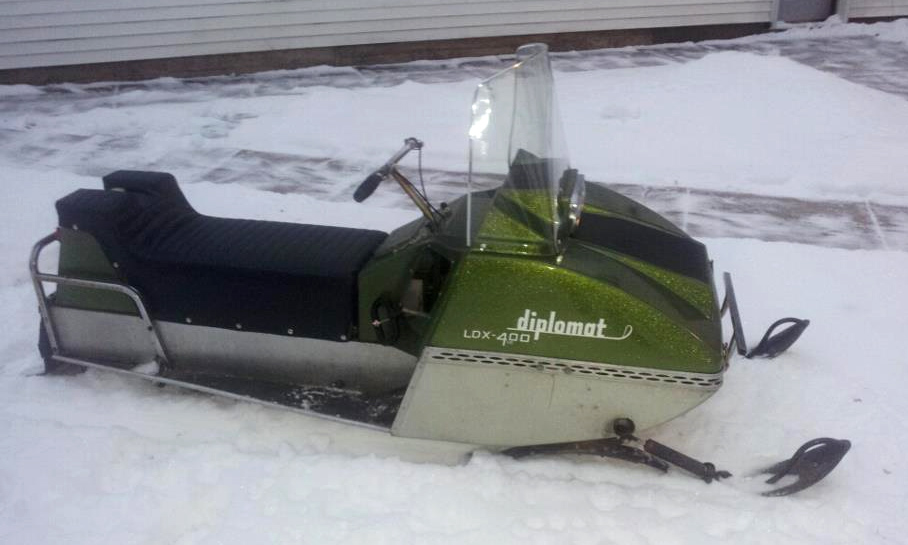 JANUARY 16, 2012
1972 DIPLOMAT LDX 400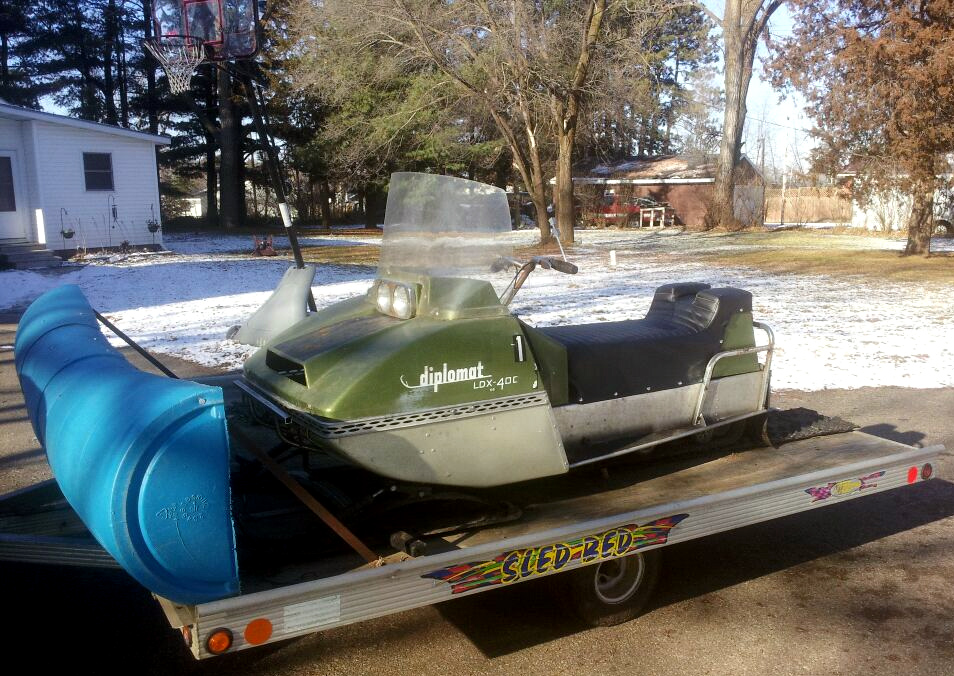 JANUARY 16, 2012
1972 DIPLOMAT LDX 400
Hi David - Mike's grandfather bought this sled brand new in 1972.
A couple of years later, the original aluminum gas tank leaked.
His grandfather took the sled back to Leisure Designs and the company had
to weld up a steel one to replace it.
Mike has just started restoring the sled in the last two years.
It has always been covered or in storage. For the most part, it is in relatively good shape.
He had the motor worked on last year.
The hood has a couple of small dings in it, so this year he had it clear coated to prevent any more
damage and to bring out the original color. He also had the seat recovered.
It is a great looking machine and it runs great!
You are welcome to use both photos on your website to promote interest in vintage sleds!
Thanks again,
Teresa
THANKS TERESA AND MIKE FOR THE GREAT PICTURES !