DAVID'S VINTAGE SNOWMOBILE PAGE.
RESTORING THE SPORT ONE PIECE AT A TIME.
PHOTO PAGE 15,684
---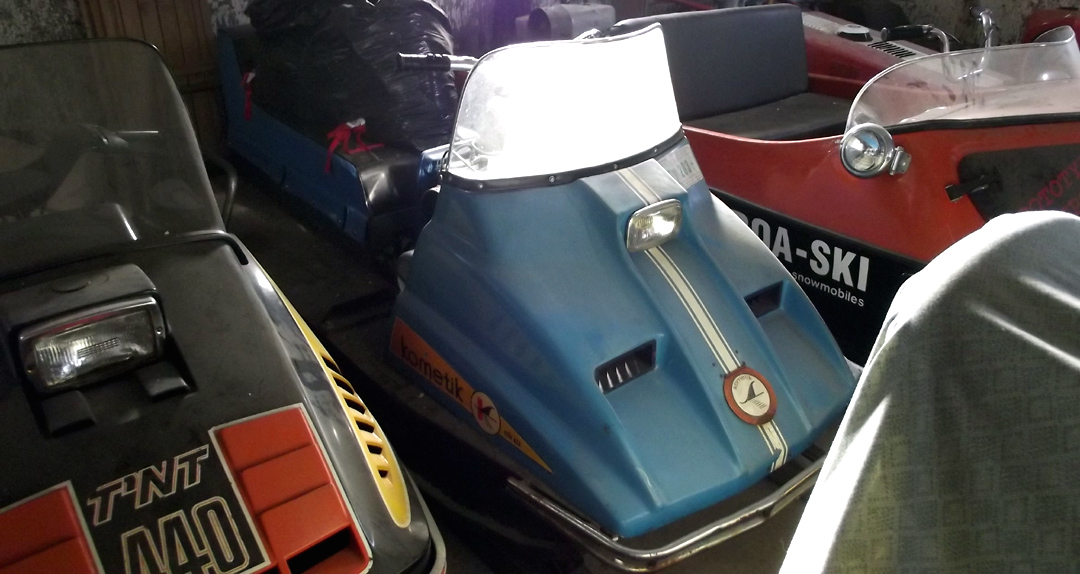 MOTO KOMETIK SNOWMOBILE


David, I included a few pics of the collection owned by Simon Vallière.
He has a very nice collection with some prototypes from old snowmobile builders.
Some are restored, some are original.
He have more than 60 snowmobiles, the majority are low distribution brand, like
Moto-Loo, Moto-jet, Sno-Ghia, Roy skimobile, etc.
Enjoy the pictures.
Normand
THANKS NORMAND FOR THE GREAT PICTURES AND HISTORY !