DAVID'S VINTAGE SNOWMOBILE PAGE.
RESTORING THE SPORT ONE PIECE AT A TIME.
PHOTO PAGE 15,519
---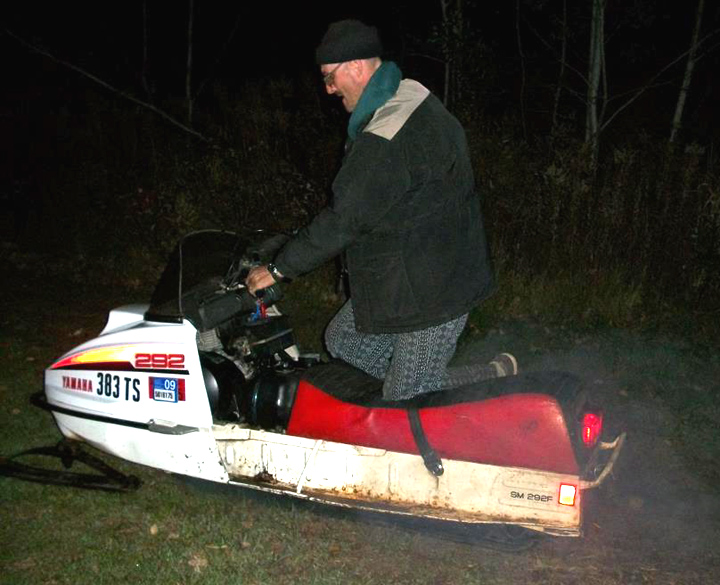 Well David, the yamaha 292 went threw some surgery today.
Got new oil and gas lines with a little perseverance and new gas in her.
Zoom she runs and drives. Had a blast taking it around my trailer house 4 times.
y.t. Bruce S.
BELOW ARE A FEW PICTURES FROM LAST WEEK.
THANKS FOR THE PICTURES !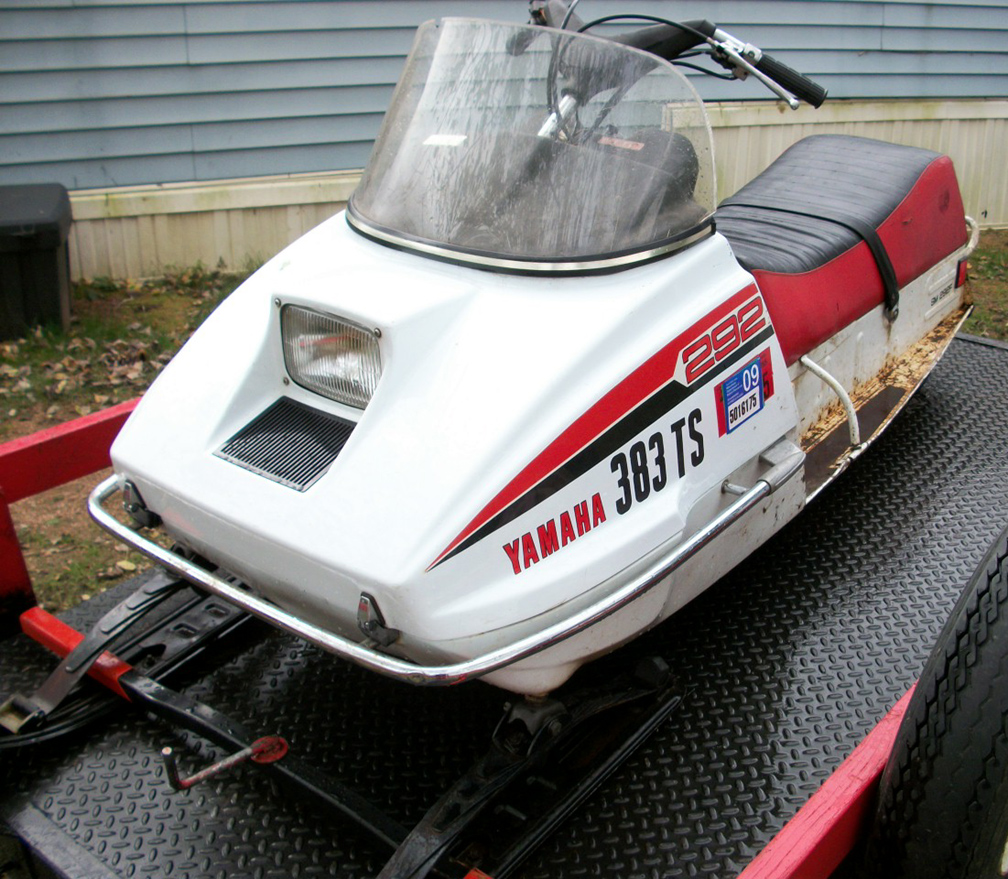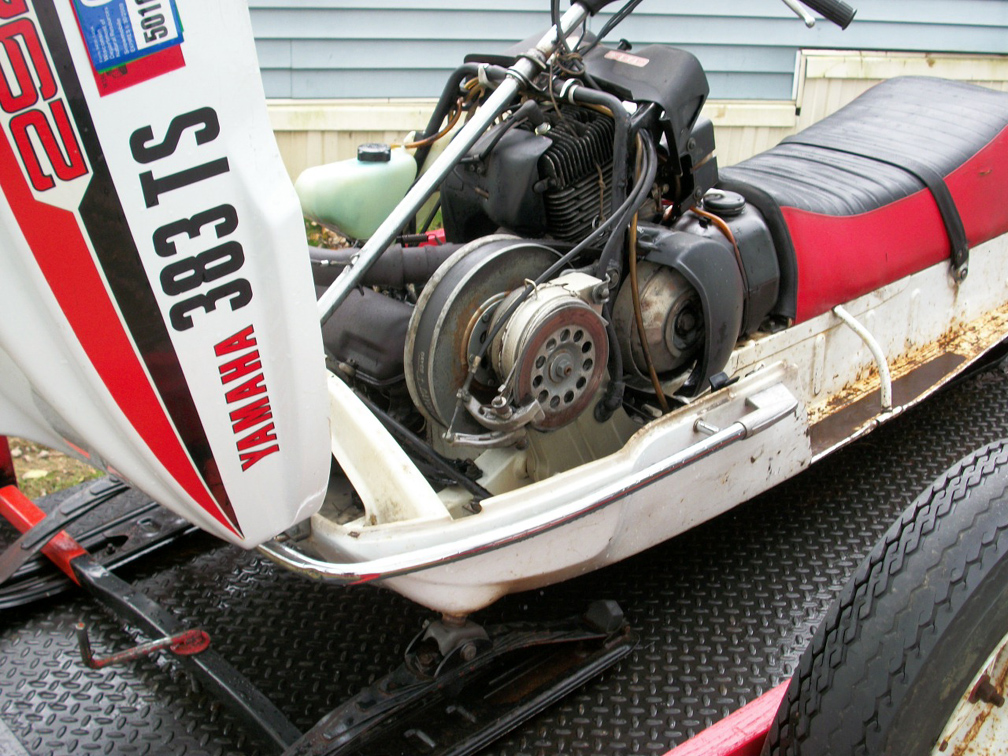 Hi David - Hope things are well with you. Been really busy working on toys to get them ready for winter.
Added another one to my family . Bought a dream sled of mine.
A 1975 Yamaha SM292F for 150 bucks. Basically all there, 1 owner, kept up maintenance every year.
This sled is a real nice survivor could use a tunnel repaint and a good overall cleaning.
Y.T. Bruce S.
THANKS Y.T. BRUCE S. FOR THE GREAT PICTURES !