DAVID'S VINTAGE SNOWMOBILE PAGE.
RESTORING THE SPORT ONE PIECE AT A TIME.
PHOTO PAGE 15,502
---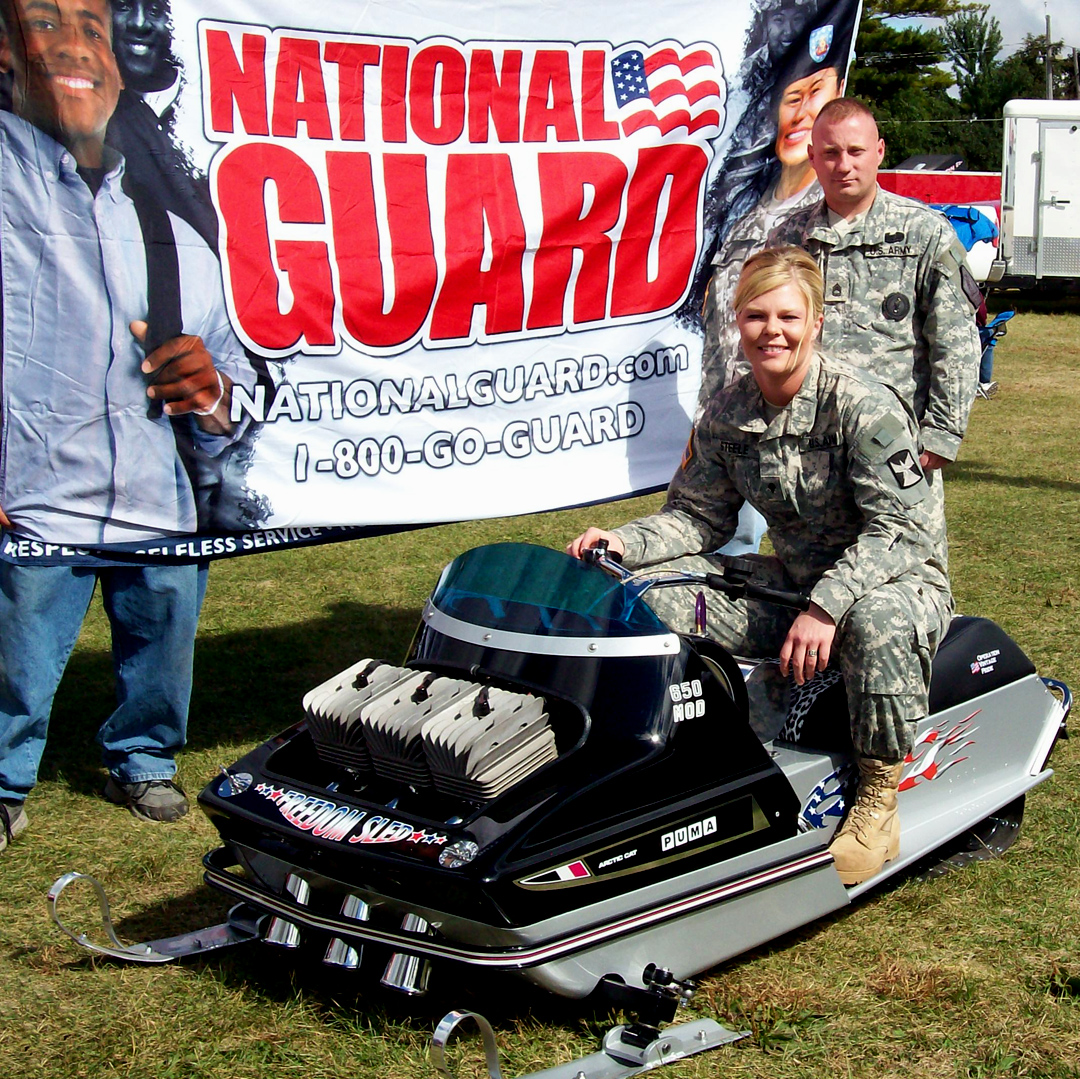 Hey David, Here are the pictures I promised from the "Operation Vintage Pride" held in Austin,Mn.
The first picture is from one of the promoters.
Tom Anderson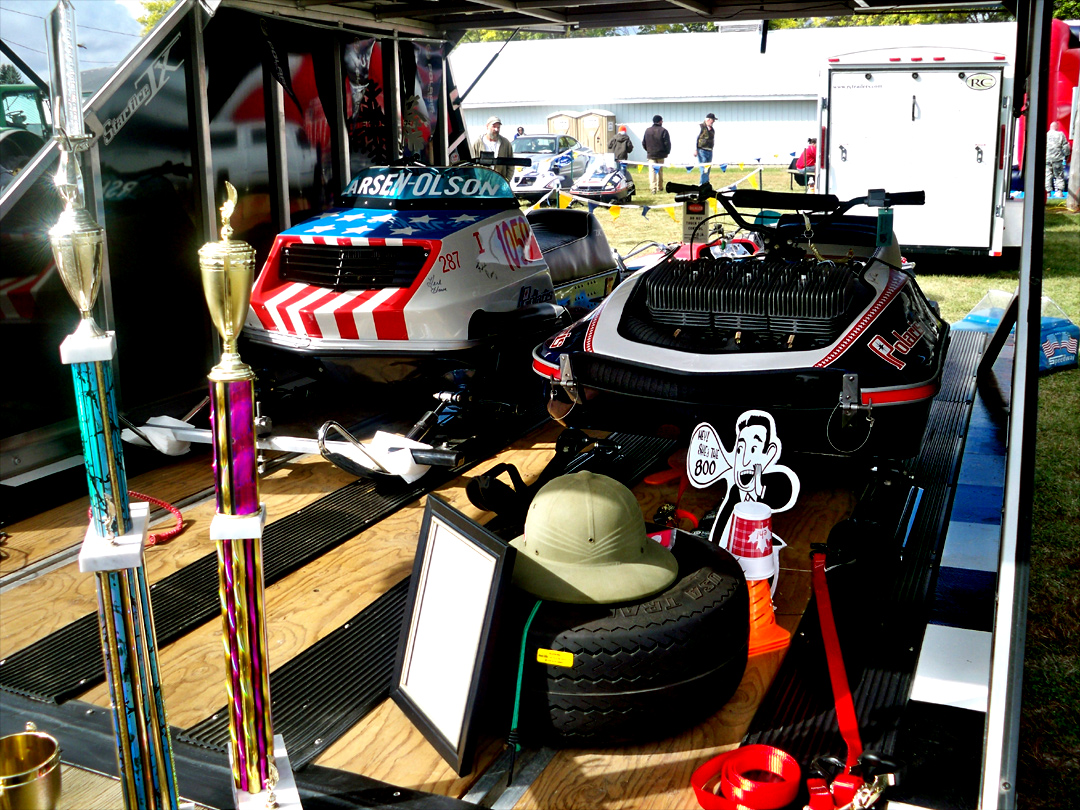 The 2nd picture is a couple of Polaris' owned by Rik Stockey, the sled on the left is a 1972 295 Starfire,
a Les Pinz tribute from his days with the Larsen/Olson Racing team. Rik sled on the right is a 1973 800 Starfire Drag Sled.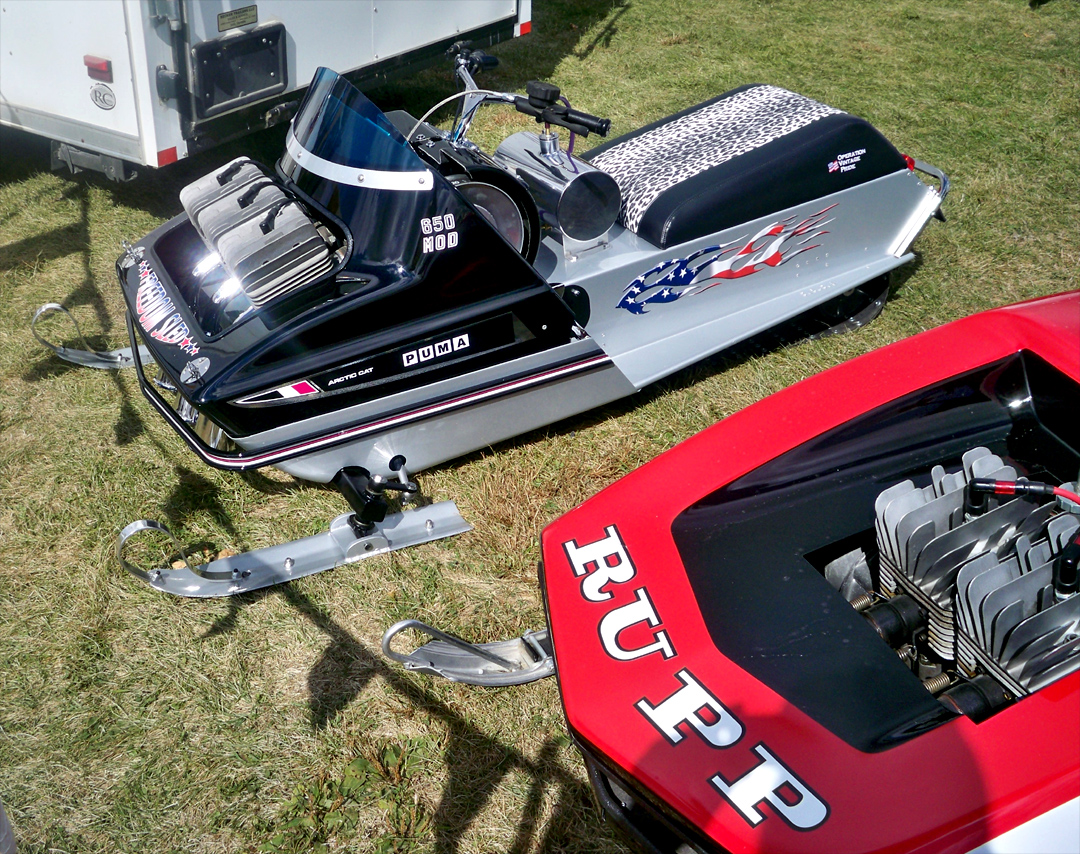 The next picture is Kevin Weitzel's Custom Artic cat called "FREEDOM SLED", Kevin is one of the
organisers of the event & built this sled as a tribute to the troops.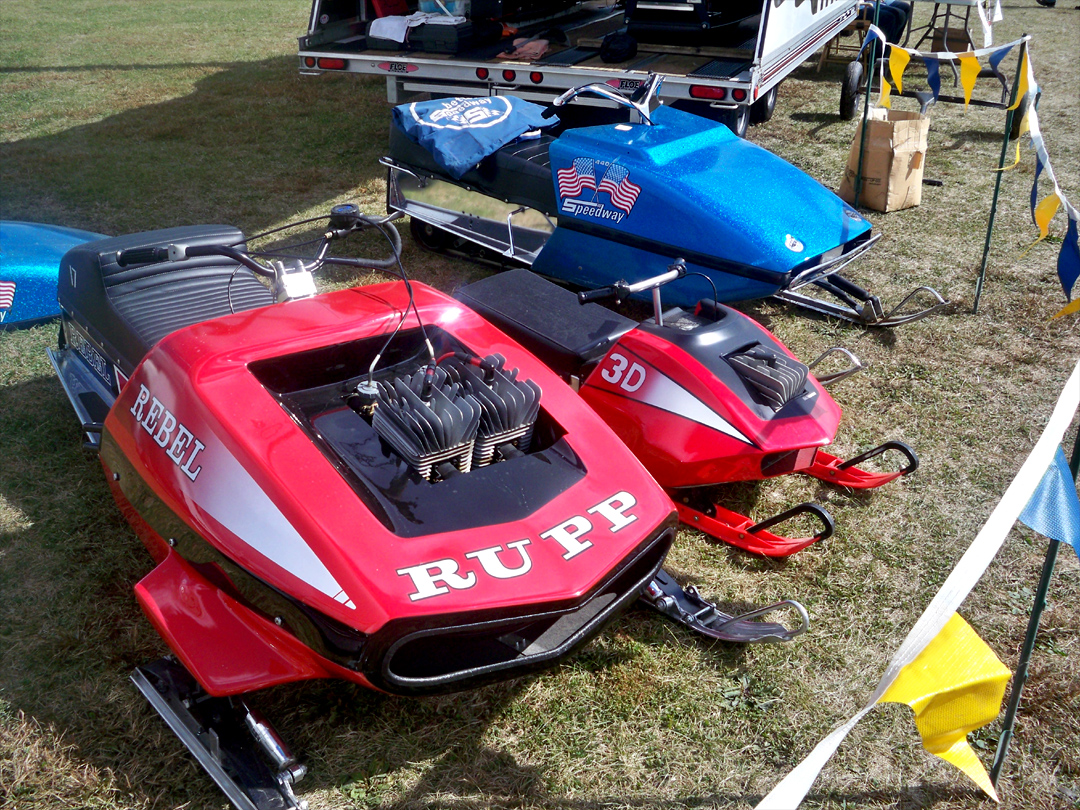 This picture has Rick Weaver's custom built Rupp Rebel & his Mini 3D.
Then there's the 1972 Speedway owned by Jake Weaver. A Big Thank You to Rik, Kevin, Rick & Jake they are the
organisers of the event. Proceeds from the event go to sending care packages to the troops.
Your Vintage Friend
Tom Anderson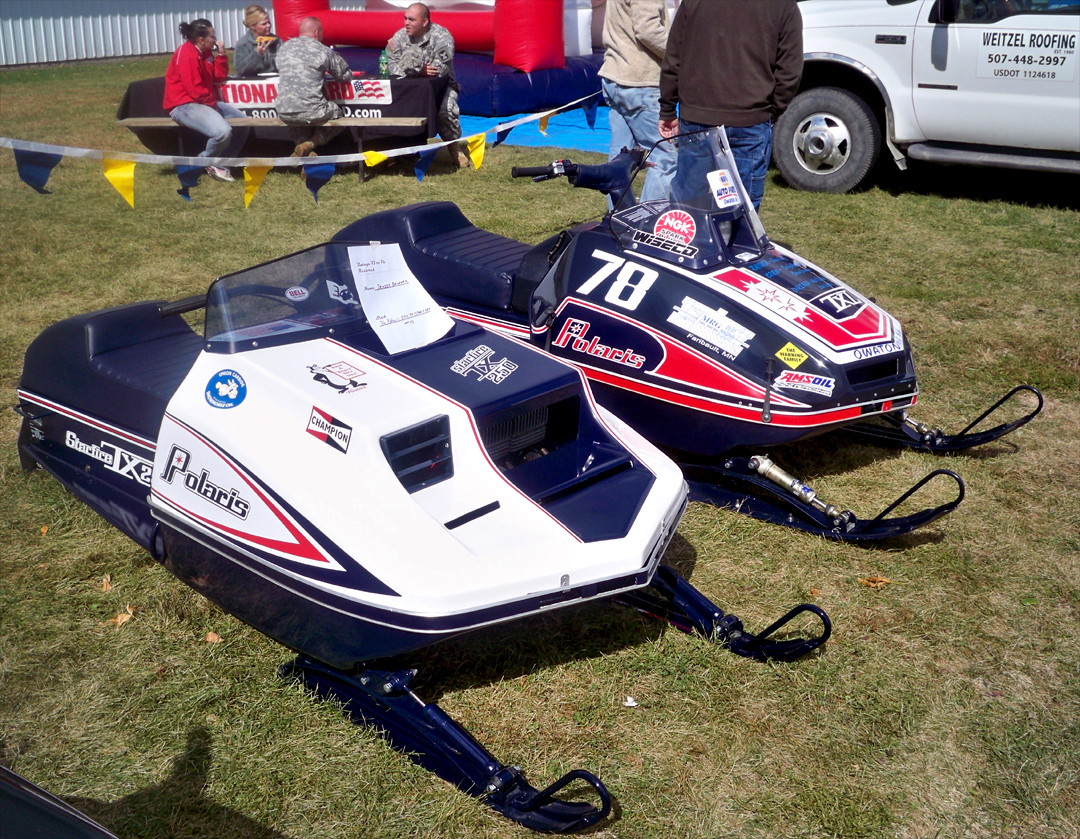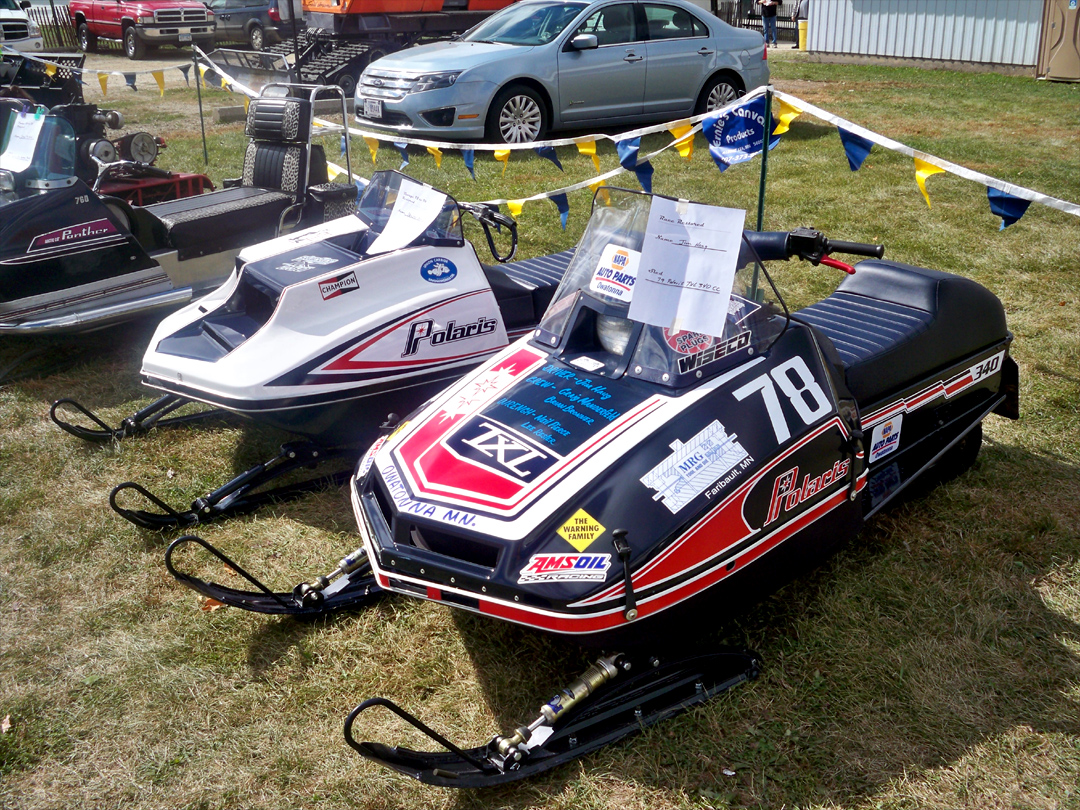 THANKS TOM FOR THE GREAT PICTURES !