DAVID'S VINTAGE SNOWMOBILE PAGE.
RESTORING THE SPORT ONE PIECE AT A TIME.
PHOTO PAGE 15,057
---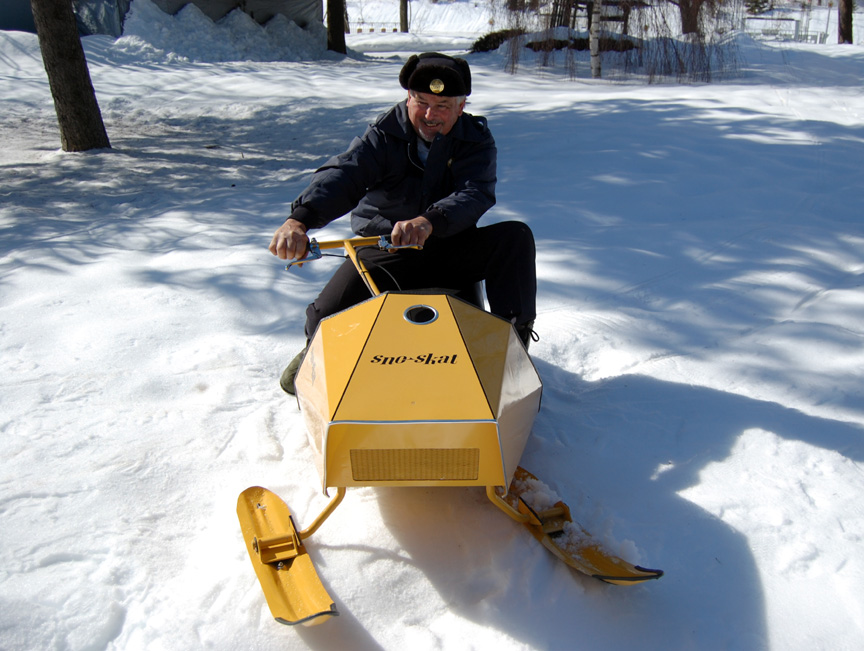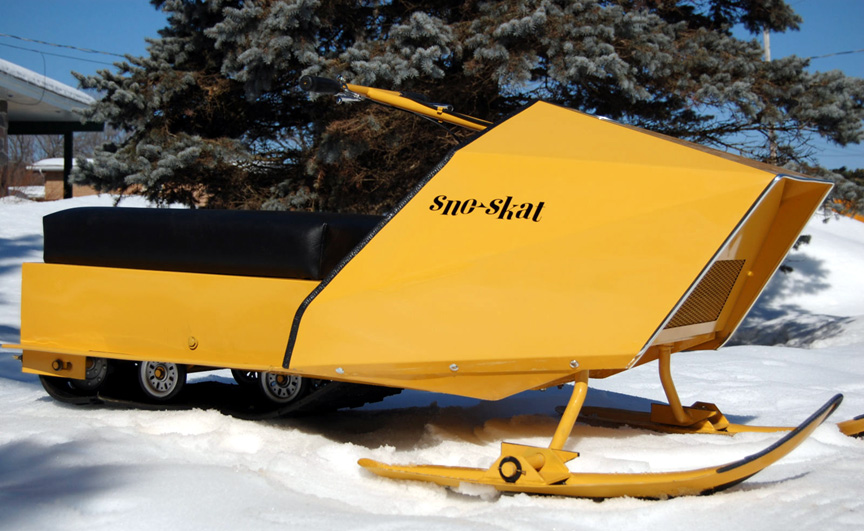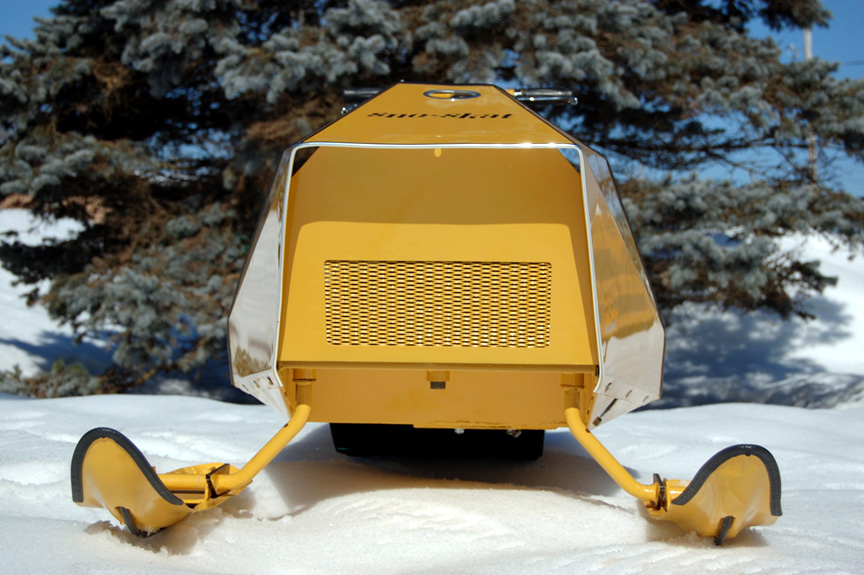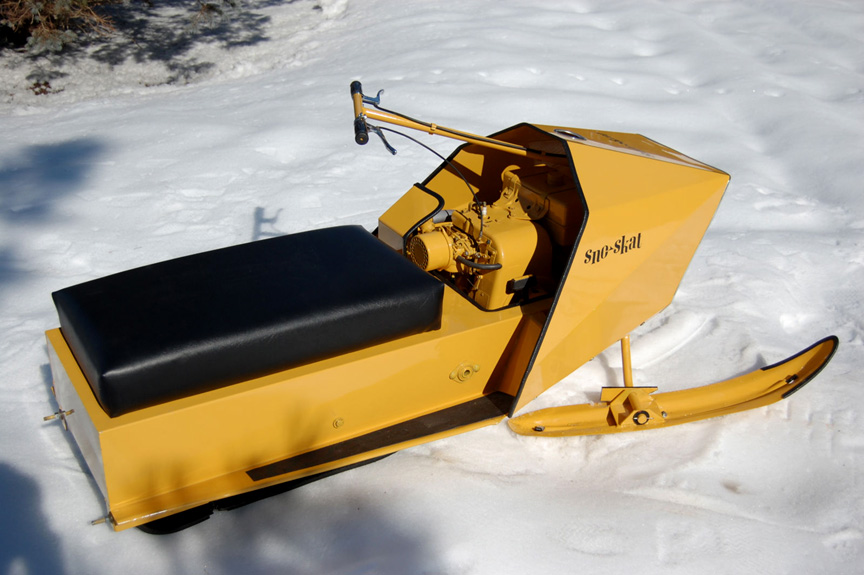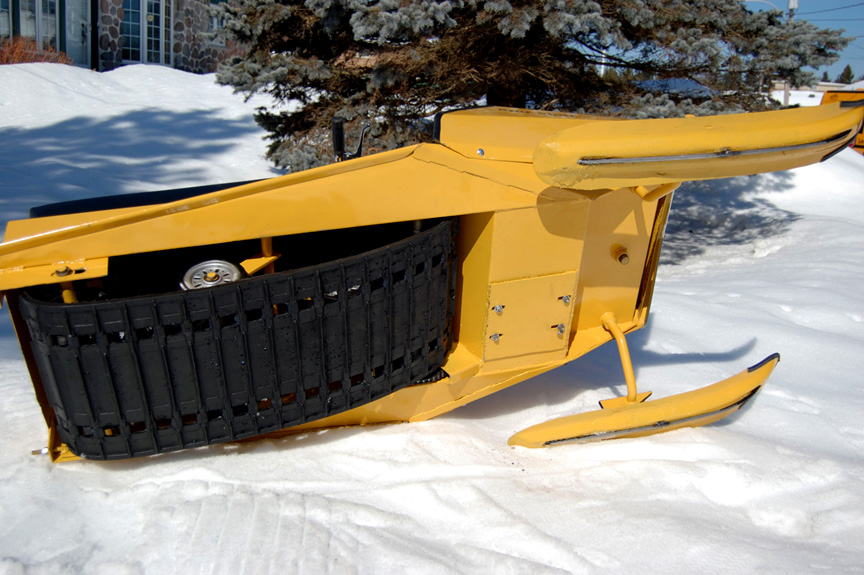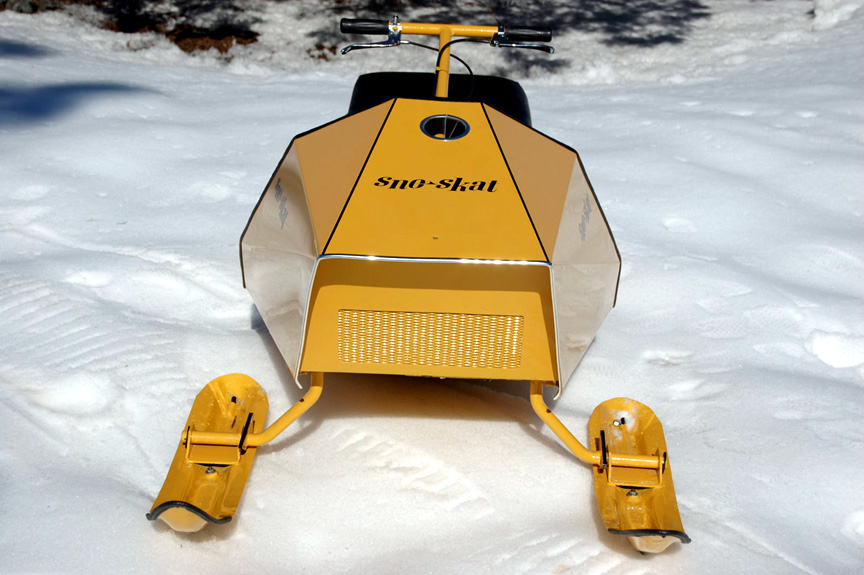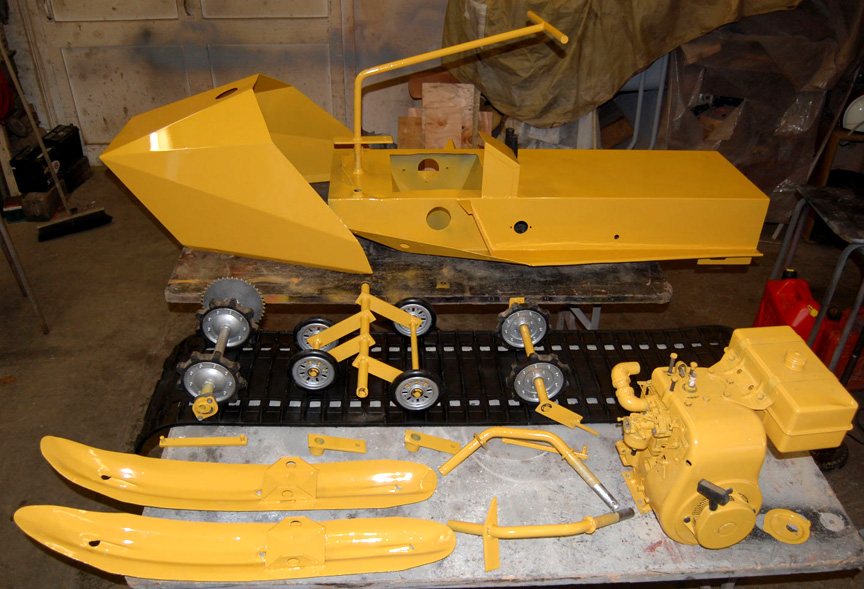 MARCH 18, 2011
Hi David - I am sending you pictures of my mini sled 1970 Sno Skat.
This sled was sold in kit by Popular Mecanic in 1970.
The price was $325.00.
It was made by F.Struck Corp. Cedarburg. Wisconsin.
The motor was a Tecumseh 5 hp or. 7 hp. with a 15 in. track.
Theses informations came from Pierre Pellerin of Québec Snowmobile tours).
They suppose to have made 100 kits of Sno Skat but after 2 years only 50 of them
have been sold so F. Struck decide on to destroy the others 50 sleds.
This is one of the first 50 built Sno Skat still alive.
F.Struck would carry on with with small vehicles like mini Bulldozer, mini Backhoe,
mini bike,mini tractor,Vtt. amphibious that you can see in picture below.
Germain Beausejour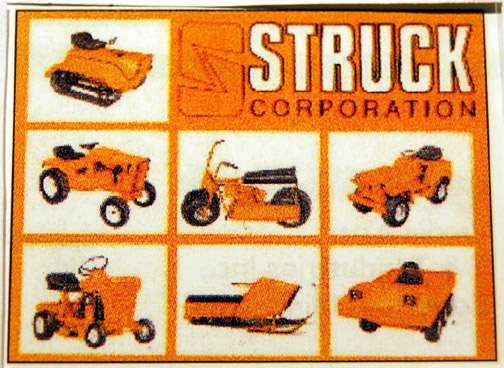 THANKS GERMAIN FOR THE GREAT PICTURE !