DAVID'S VINTAGE SNOWMOBILE PAGE.
RESTORING THE SPORT ONE PIECE AT A TIME.
PHOTO PAGE 14,702
---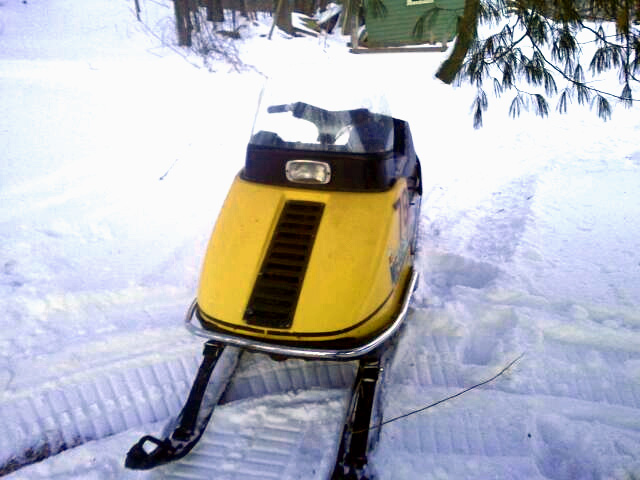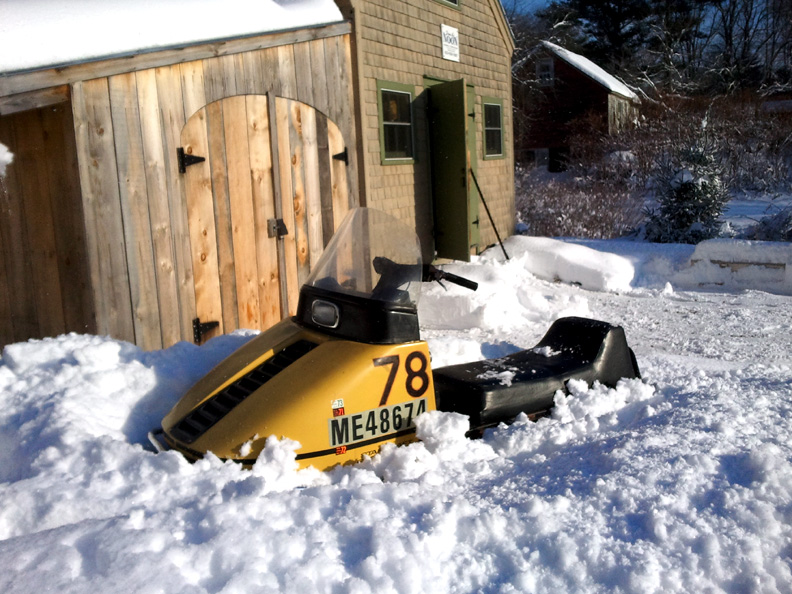 JANUARY 29 - 2011
Hi David, I love your site!! I have started collecting Starcraft snowmobiles over the
past few yrs. Going to pick up my 3rd 1971 one soon! And still on the hunt for a
1970. Seeing that they are one of the odd balls that had a short life, it is very
difficult to find information. Have you posted all that you have for info on these
sleds? I would really like to find a parts list, paint codes, production numbers etc.
Figure it can't hurt to ask. I know they were made by Alouette but that's about it.
Mine is a 1971 Starcraft Escort 290.
It has a Sachs single
It was originally purchased from an Agway feed store in Maine.
It still runs and goes pretty good!
I have an original 1971 Starcraft manual. Not in great shape but the only one
I've ever seen. I'll see if I can email you a picture.
Thanks, David Noon,
Newmarket, NH
THANKS DAVID FOR THE GREAT PICTURES !