DAVID'S VINTAGE SNOWMOBILE PAGE.
RESTORING THE SPORT ONE PIECE AT A TIME.
PHOTO PAGE 14,532
---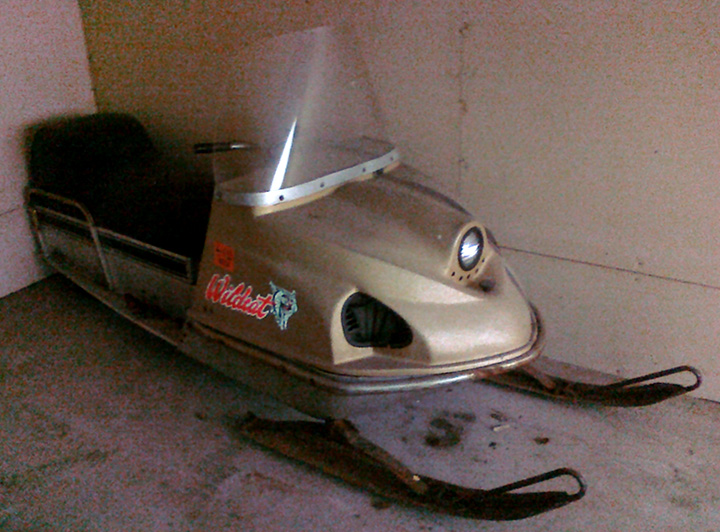 NOVEMBER 27 / 2010
Dear Dave : I just found a rare one for my wife.
I found a 1970 Wild cat from leasure industries from a person in Wisconsin Rapids.
She needs restoring I cant wait to dig into it.
My wife wanted the sled because its rare and she never heard of one before.
Also, it is lite and great for ice fishing and the occasional sled show.
After some digging she had word that there was only 300 made.
If you look at the Vicking ad then Wildcat they deleted Viking and a vent, its cool.
So My wife Valerie is going to reserect this old Girl.
Y.T. Bruce S.
THANKS Y.T. BRUCE FOR THE GREAT PICTURE !
VIKING SNOWMOBILE INC. BUILT THE WILDCAT FOR LEISURE INDUSTRIES
FOR THE 1970 AND 1971 MODEL YEARS.
THEY WERE BASICALLY VIKINGS WITH SLIGHT DIFFERENCES AND A GOLD COLOR.
DAVID S.