DAVID'S VINTAGE SNOWMOBILE PAGE.
RESTORING THE SPORT ONE PIECE AT A TIME.
PHOTO PAGE 14,514
---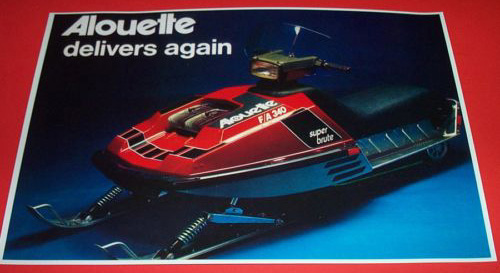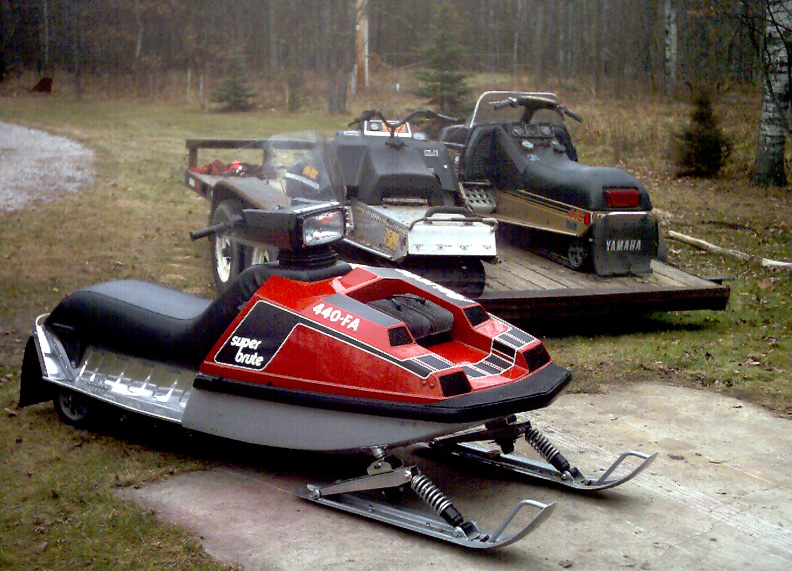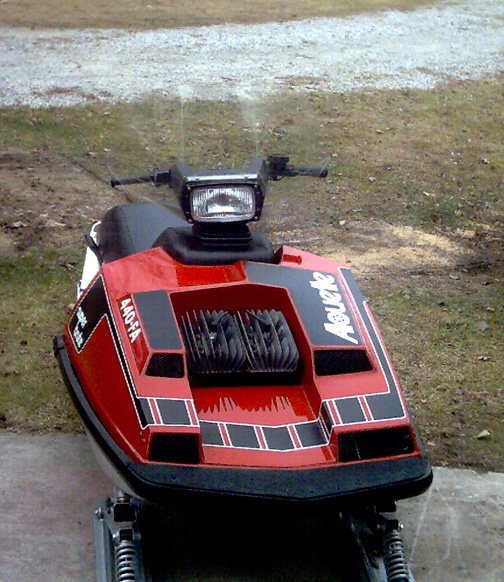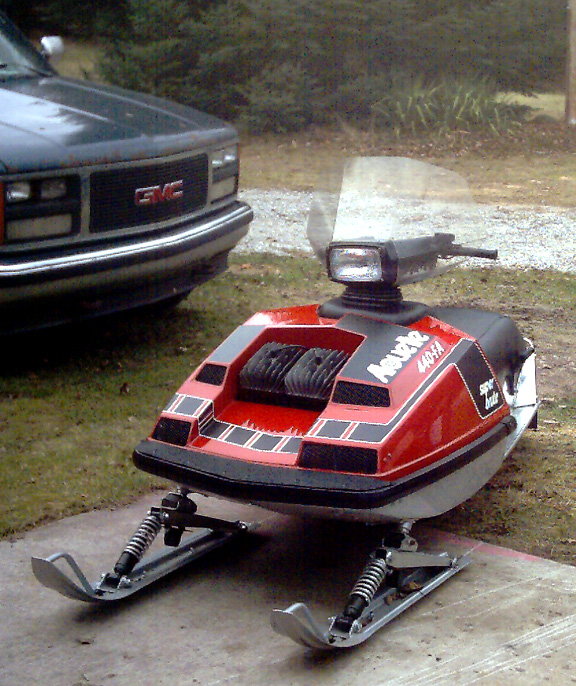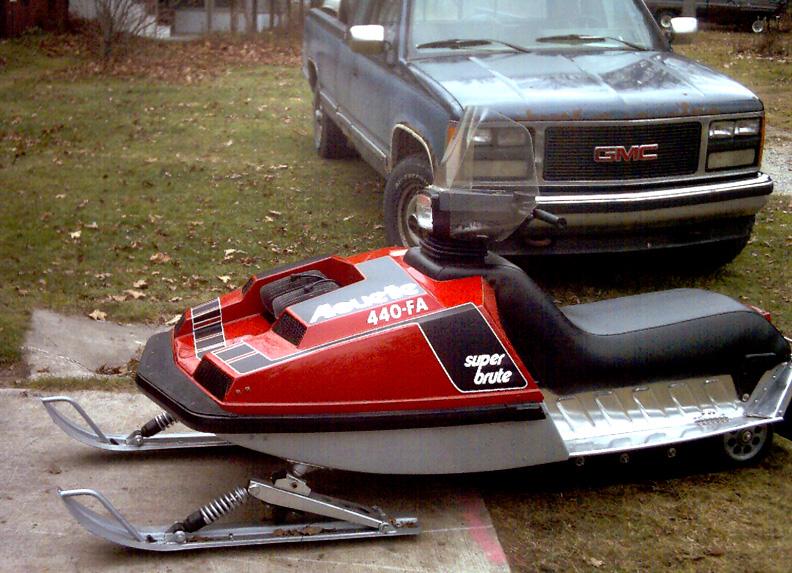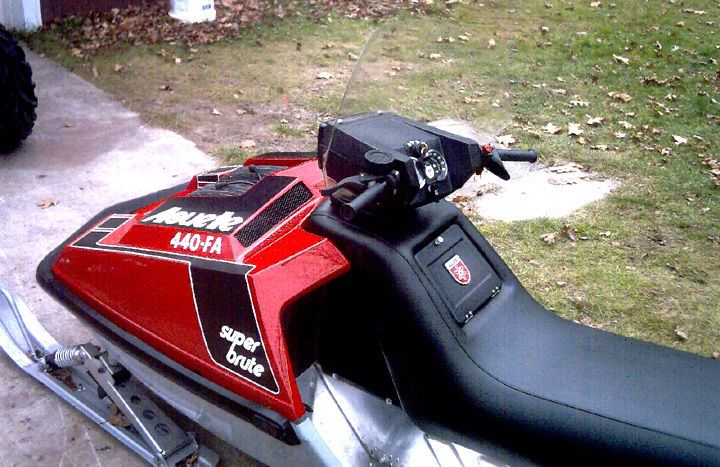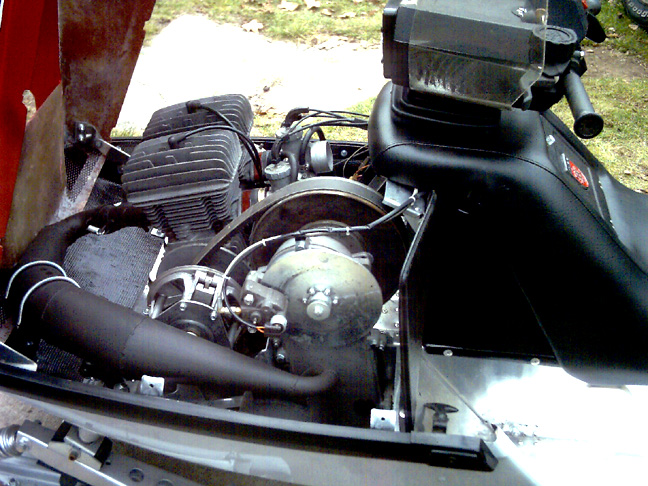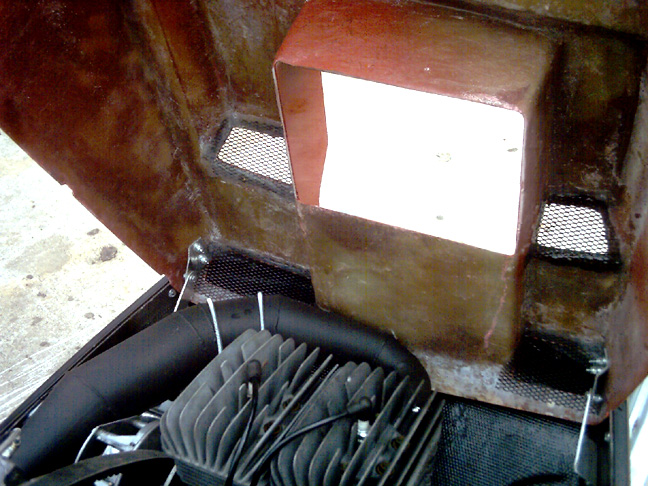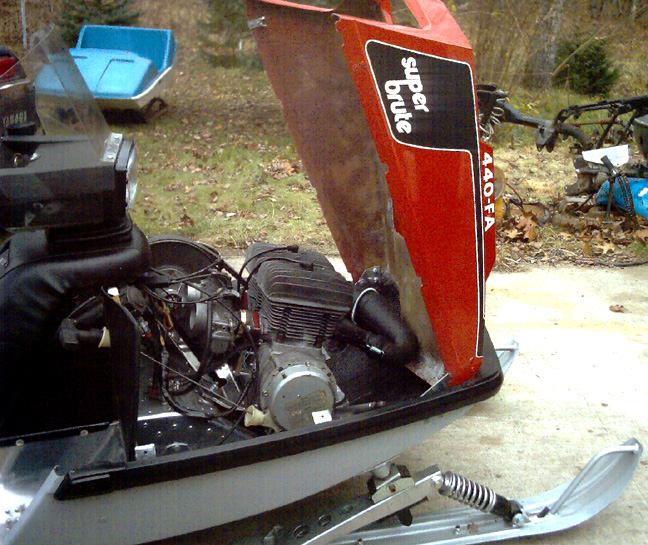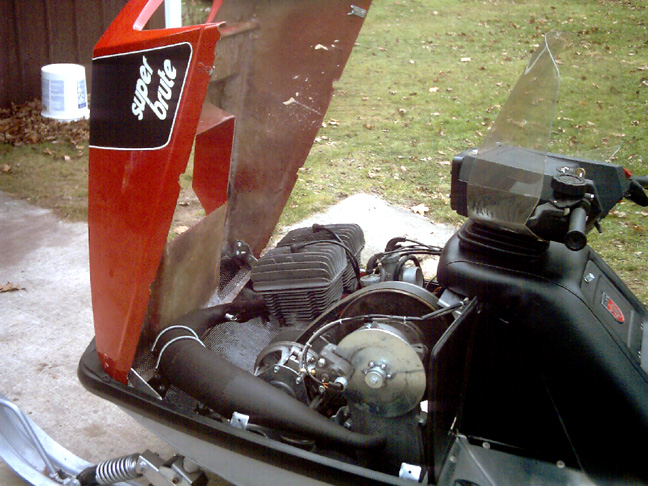 NOVEMBER 19 / 2010
1975 ALOUETTE 440 F/A SUPER BRUTE.
HI DAVID, I HAVE A MAGAZINE. IT IS A BUYERS GUIDE TO THE
1975 MODELS. IN THE MAG IT HAS PICS OF THE 1975 ALOUETTE LINE.
1975 ALOUETTE PRODUCTION INCLUDED...
3 SUPER BRUTE MODELS.
A FAN COOL, A LIQUID COOLED, AND A FREE AIR MODEL.
TO BAD RUPP HAD TO BUY THEM OUT. FROM WHAT I HAVE HEARD,
RUPP HAD THE OPTION TO BUILD THE 1975 ALOUETTES BUT DECIDED
NOT TO. RUPP GOT A LOT OF IDEAS FROM ALOUETTE.
THE LIQUID COOL BUMPER, ALUMINUM REAR IDLER WHEELS, AND MOST
IMPORTANT WAS THE XENOAH MOTOR. I HAVEN'T CONFIRMED THIS WITH
ANYONE, BUT IT LOOKS LIKE ALOUETTE WAS GOING TO SECURE THE
XENOAH ENGINE LINE FOR IT'S SELF AS THEY WERE USING IT IN THE LIQUID
COOL SUPER BRUTE. FUJI HAD TO KNOW CHAPARRAL WAS GOING OUT AND
WAS MORE THAN LIKELY LOOKING TO MAKE ENGINES FOR SOMEONE.
THE SACHS ENGINE LINE WAS OLD AND OUTDATED TO THE XENOAH LINE.
I THINK RUPP BOUGHT THEM SOLELY FOR THE XENOAH CONTRACT.
INTERESTING WHEN YOU REALLY SIT DOWN AND THINK ABOUT.
HERES THE END RESULT OF MY SUMMER PROJECT.
SINCE NONE OF THESE WERE EVER MADE, I HAD TO MAKE THE HOOD,
REAR SUSPENTION, MOTOR PLATE, EXHAUST, JUST A LOT OF WORK.
HAVE A GOOD ONE.
GREGORY MORRIS
THANKS GREGORY FOR THE GREAT PICTURES !