DAVID'S VINTAGE SNOWMOBILE PAGE.
RESTORING THE SPORT ONE PIECE AT A TIME.
PHOTO PAGE 14,511
---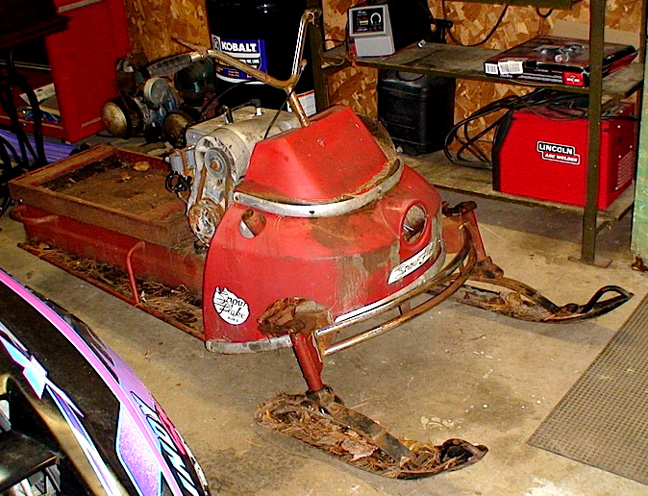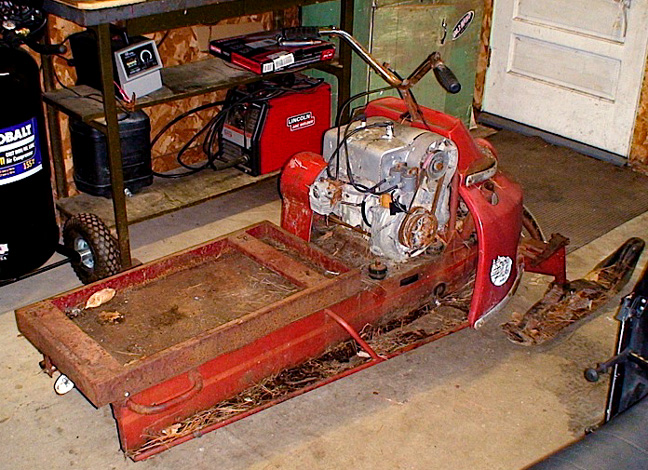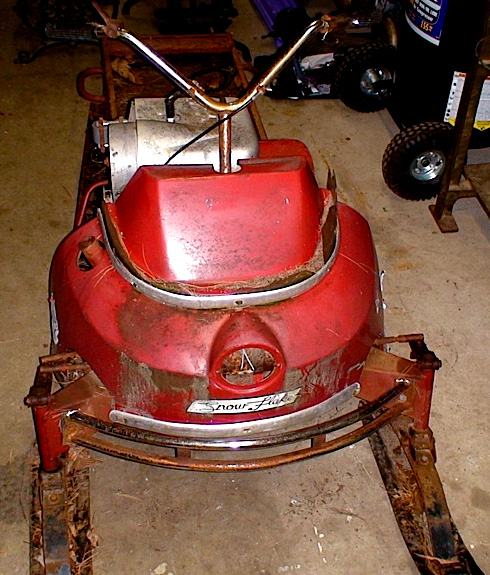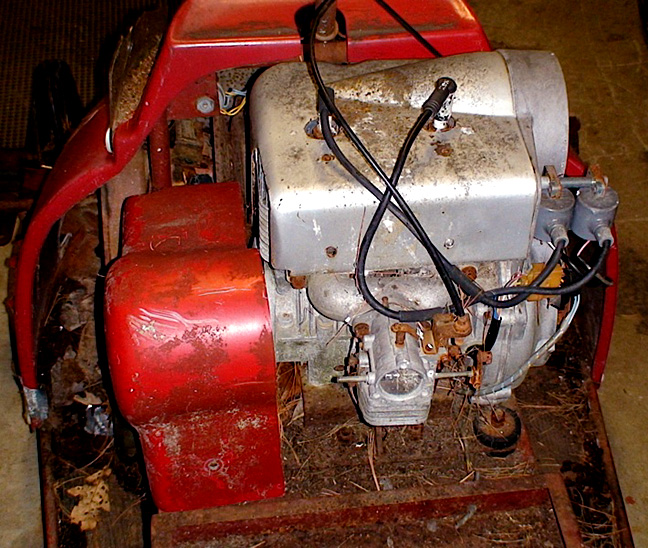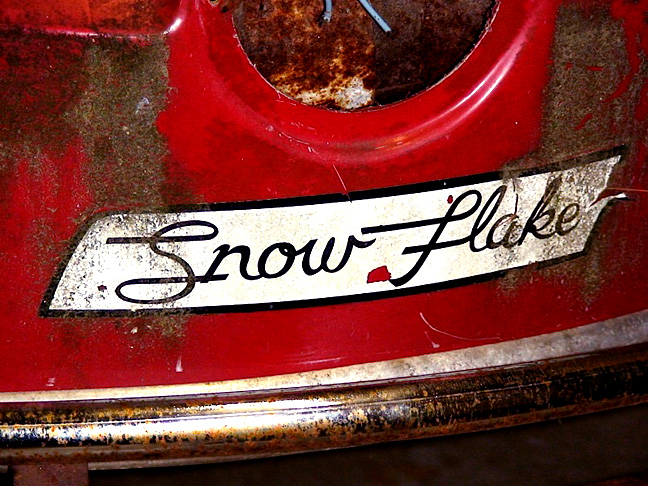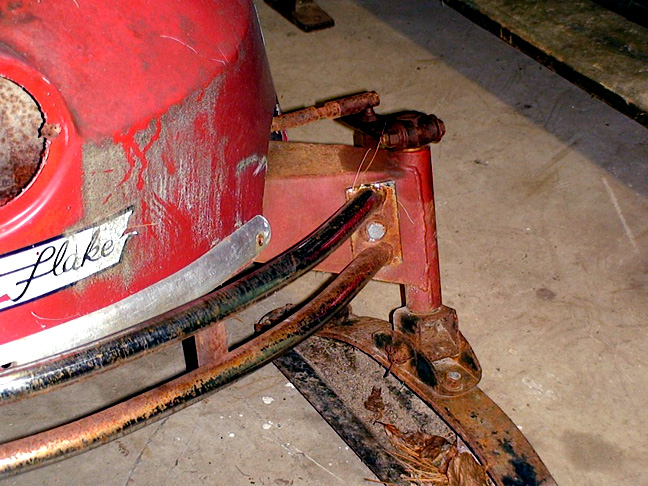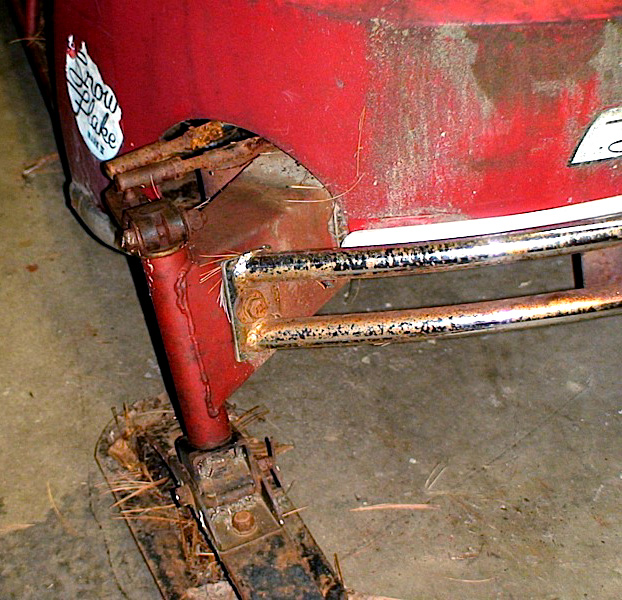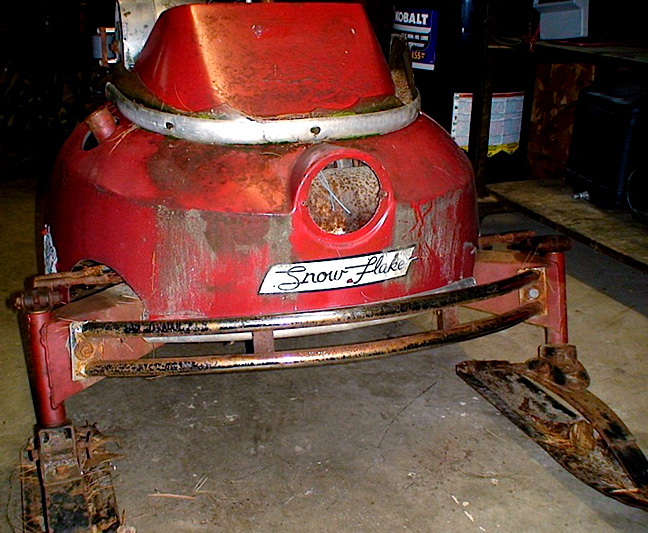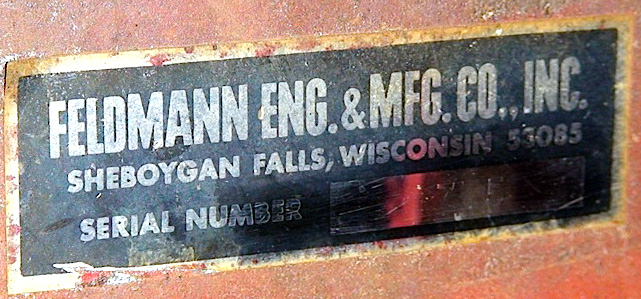 Hi David...
Well Gabe & I have been out diggin in the woods again!
Last night we purchased a Snow Flake Mark II ... rough but restorable.
Looks like it is serial number 775.
We figured this was a pretty rare one..... so we grabbed it!!!!!
This sled was found way out in the woods under the white pine trees behind
the person's house we purchased it from. According to him, it had
sat there for 20 years or so. It's missing a few parts, but the
340 Curtis Wright TWIN motor is free! WE DO.... need a recoil for it!!!
Hope all is well!
Mike and Gabe Anderson
THANKS MIKE AND GABE FOR THE GREAT PICTURES !