DAVID'S VINTAGE SNOWMOBILE PAGE.
RESTORING THE SPORT ONE PIECE AT A TIME.
PHOTO PAGE 14,486
---
WHIP IT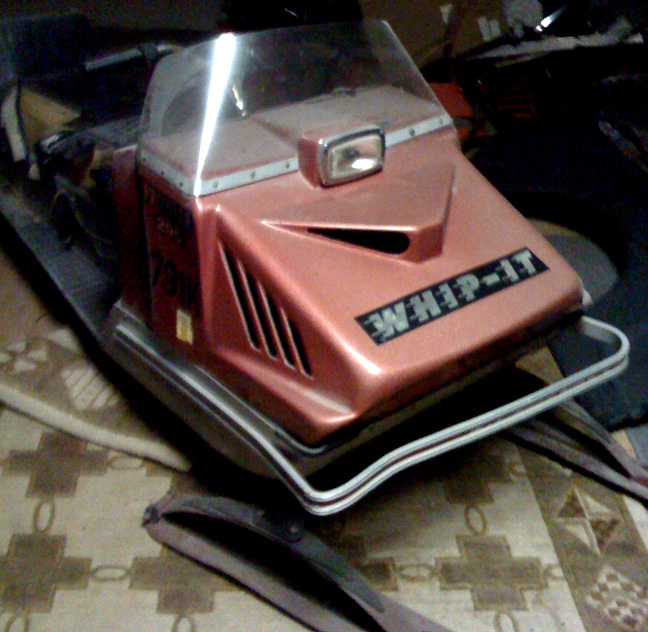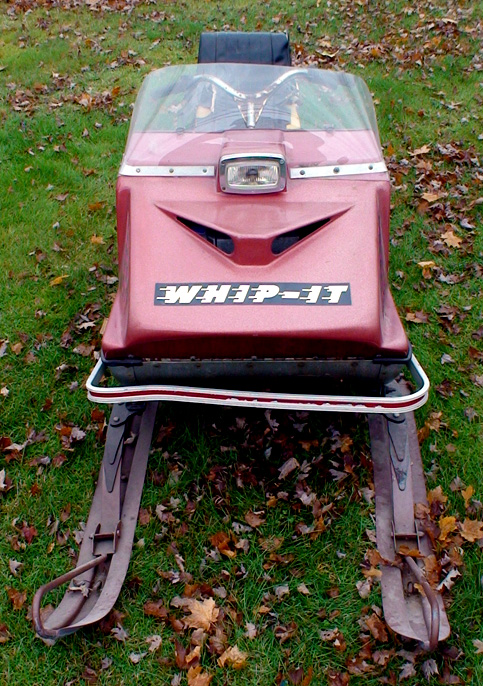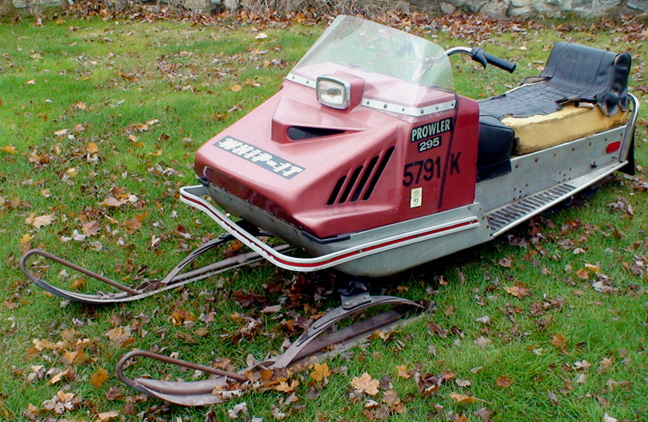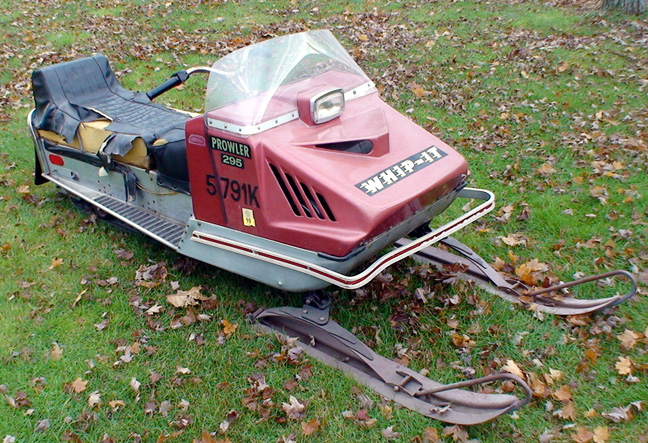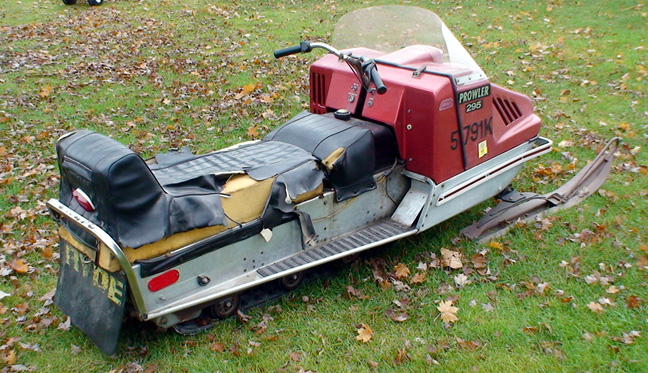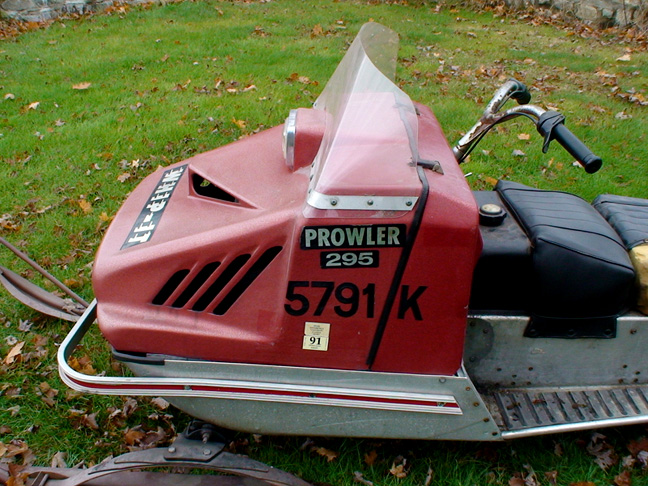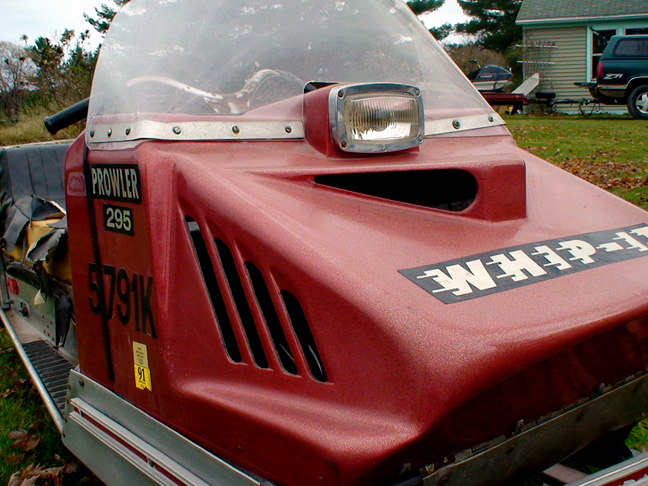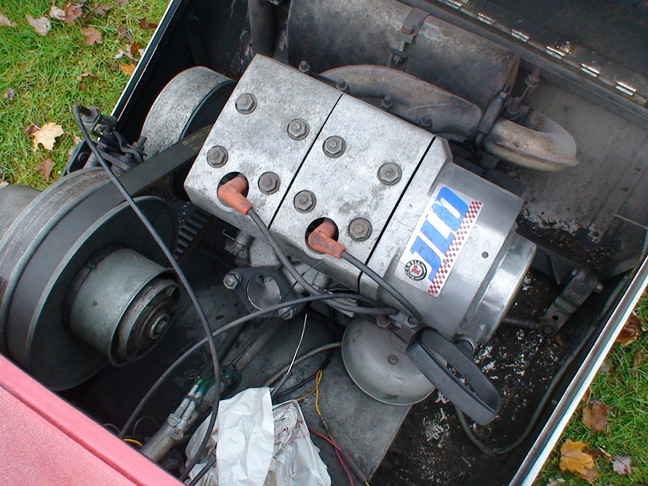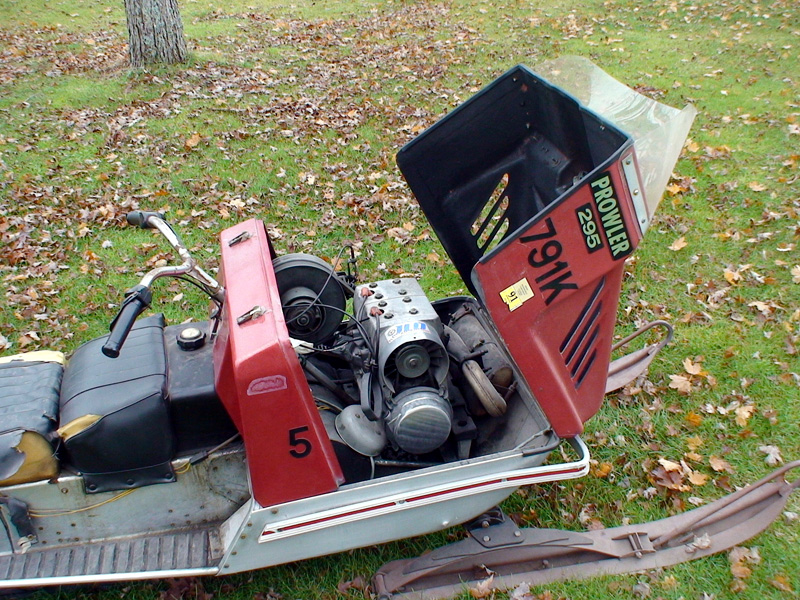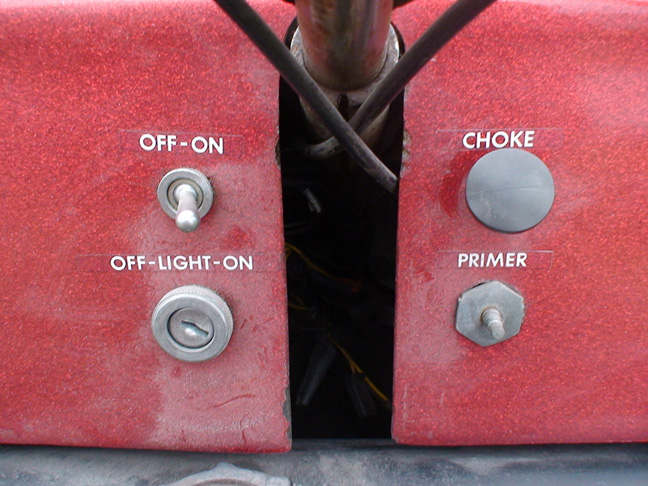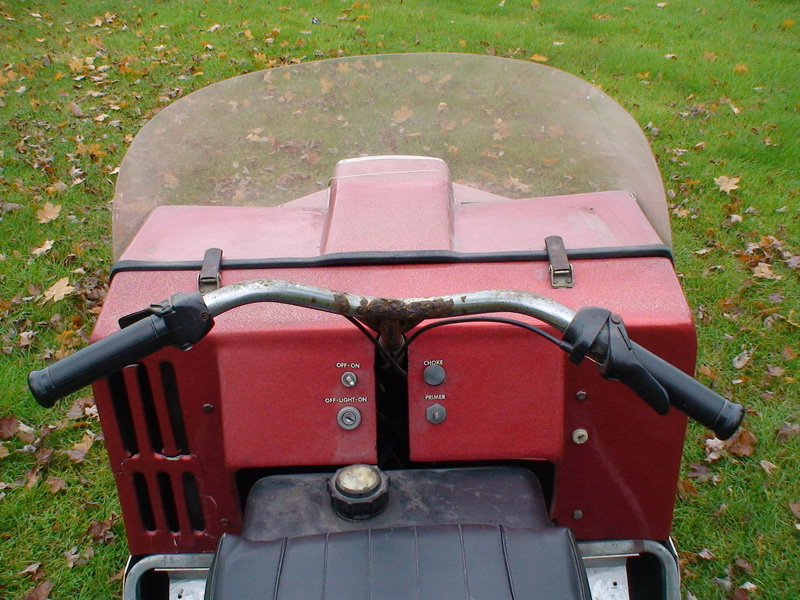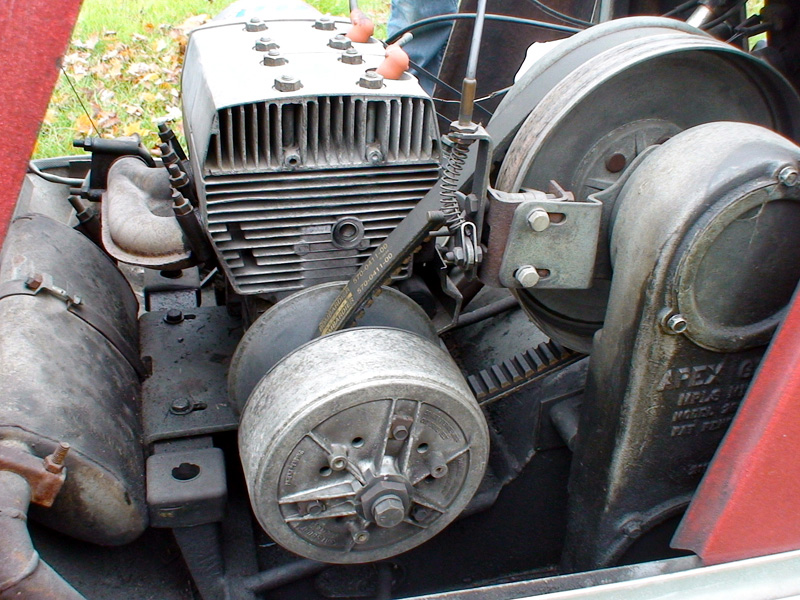 NOVEMBER 7 / 2010
Hi David
Here are some pictures of the Whip It Prowler we just bought!
This sled is complete less choke knob. While it needs some cosmetic work,
it's a very sound sled, in part because it was stored in
the loft of a barn in Maine for almost a decade!
When we arrived to pick up the Whip It, it had been taken out of the loft by the old
owner already so no amazing feats of strength by us today Thank goodness!
We feel very lucky to now have found both Whip It models!
This one belongs to my son ( Gabe Anderson ).
It was a good day here today!
Mike Anderson
THANKS MIKE FOR THE GREAT PICTURES !