DAVID'S VINTAGE SNOWMOBILE PAGE.
RESTORING THE SPORT ONE PIECE AT A TIME.
PHOTO PAGE 14,481
---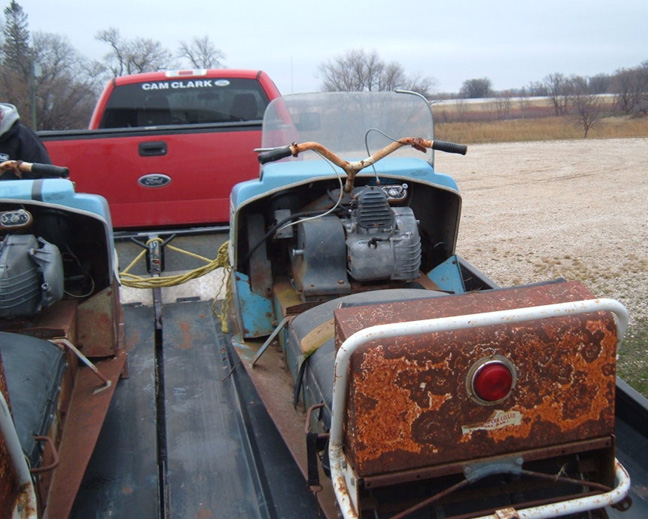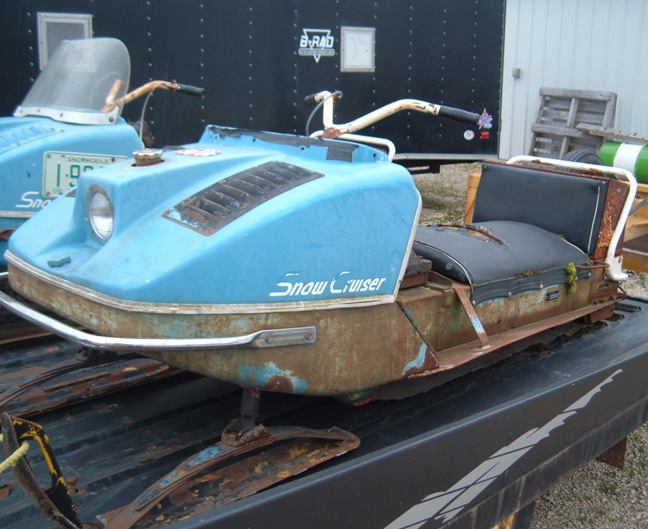 Hi David, Still enjoying your site.
It has been some time since I have sent you something. Here it is.
I have been chasing this sled around since started collecting.
It is our 1966 Snow Cruiser. It was traded in the early 70's on a 69 Wild-one.
It has been in the area and I stumbled across it by accident .
it is the one with the windshield. The other one belonged to
the family that bought ours so it came home after 40 yrs.
Russell Calder, Letellier, Manitoba
THANKS RUSSELL FOR THE GREAT PICTURES !