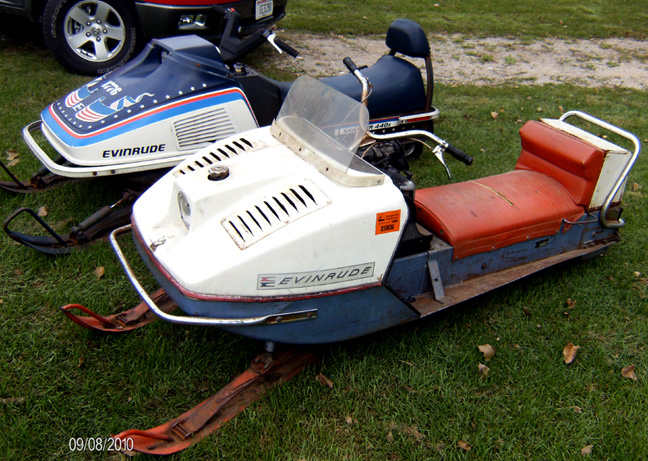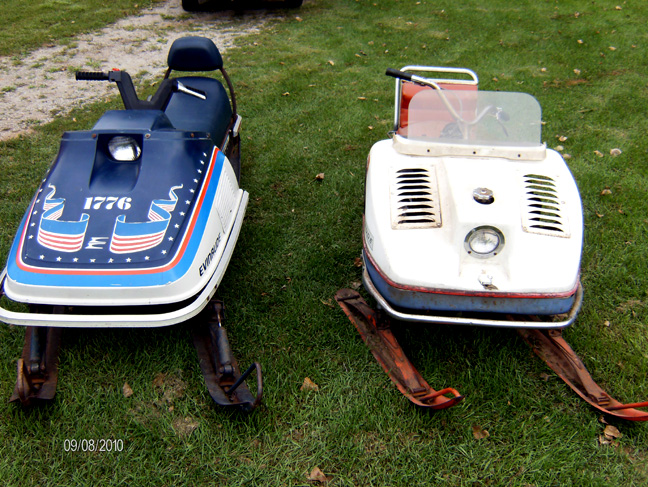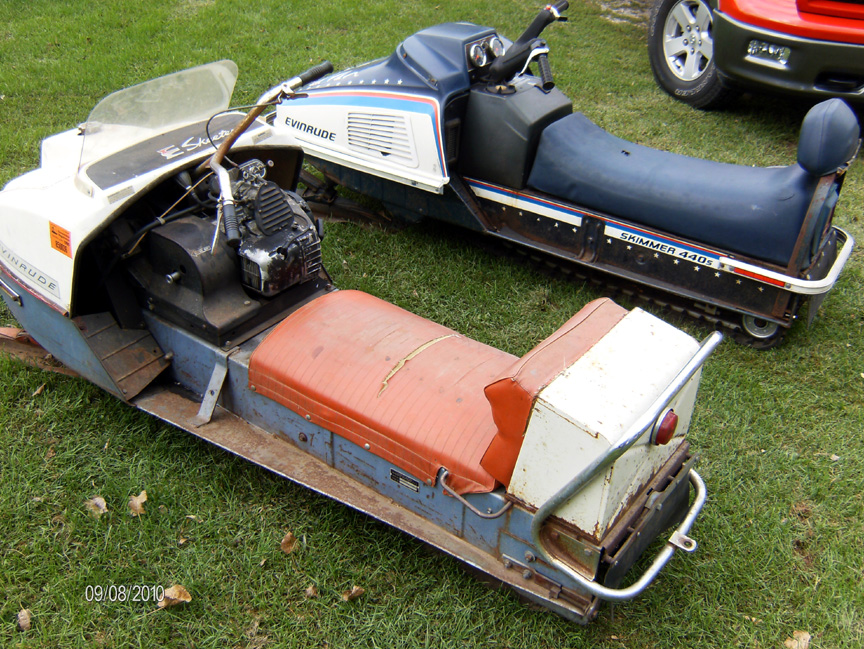 Hi David, I was browsing through your brocures and I noticed that there are no pics of a
1967 Evinrude skeeter. I sent you that brocure a while ago that I had remade and I see you put it up (thank you).
So I am attaching some pictures of my 1967 Evinrude Skeeter and my 1976 Evinrude Skimmer 440s.
The skimmer only has 1500 original miles on it and is in great shape. and the skeeter is all original except for the
windshield. I purchased it from the second owner.
it is in great shape and doesnt have any rust spots.
Thanks again / Dan
THANKS DAN FOR THE GREAT PICTURES !